Warner Bros. Discovery expects earnings hit as Hollywood strikes bite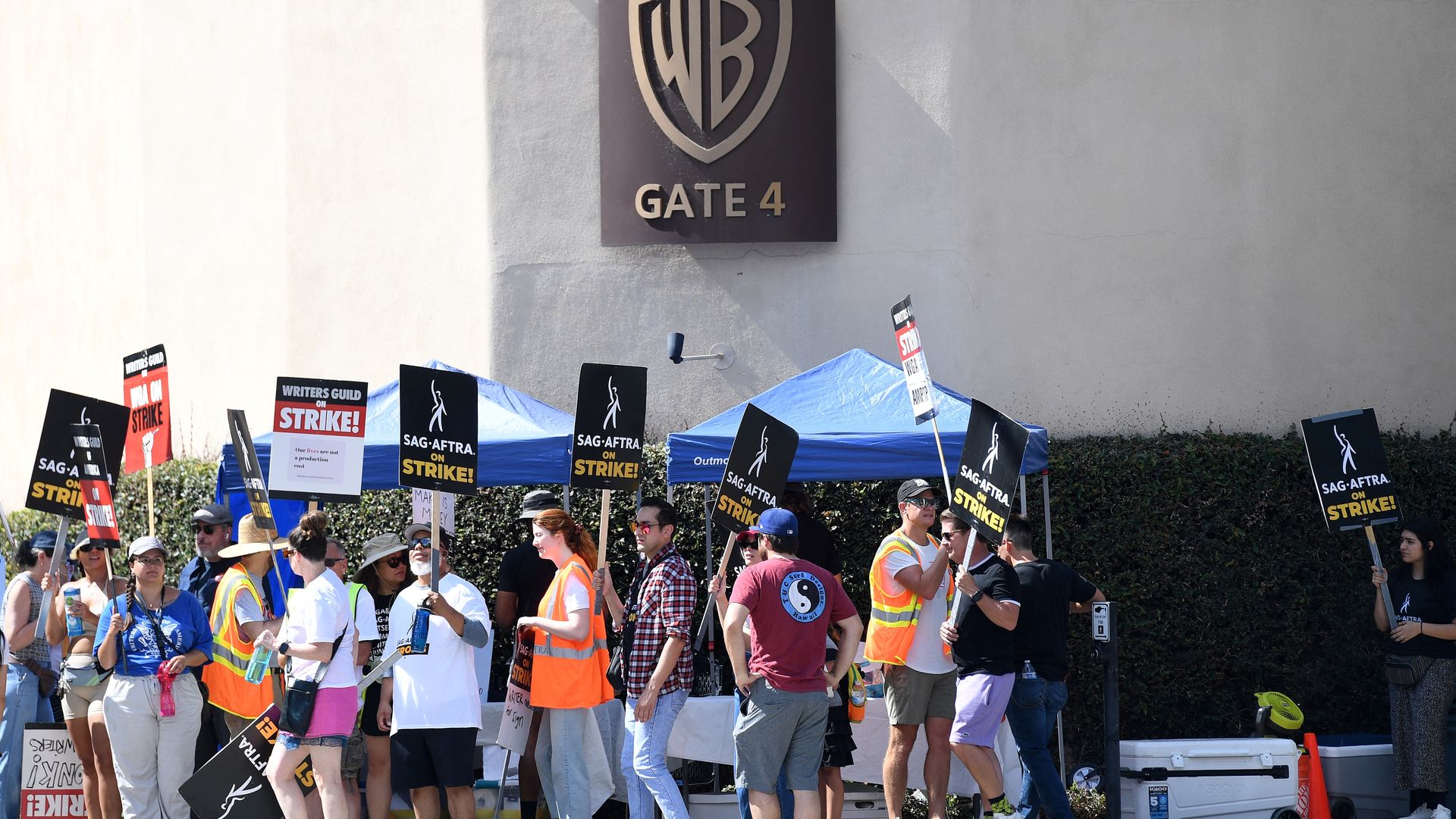 Warner Bros. Discovery expects an earnings hit of $300 million to $500 million "predominantly due to the impact" of Hollywood's ongoing writers and actors strikes, the company said in a securities filing Tuesday.
Details: It now predicts earnings before interest, taxes, depreciation and amortization for 2023 in the range of $10.5 to $11 billion, with free cash flow for the third quarter expected to exceed $1.7 billion, "in part due to the strong performance" of blockbuster movie "Barbie" — the highest-grossing Warner Bros. film ever, per the filing.
"[I]ncremental impact from strike-related factors" also contributed to this, according to the filing.
The big picture: The strikes by members of SAG-AFTRA, the union that represents Hollywood actors, and the Writers Guild of America as they seek new deals with major studios hit the U.S. labor market last month.
Go deeper: Top Hollywood executives shift strike messaging strategy
Editor's note: This article has been updated with more details from the filing and further context.
Go deeper