Entertainment PR firms take major hit amid Hollywood strike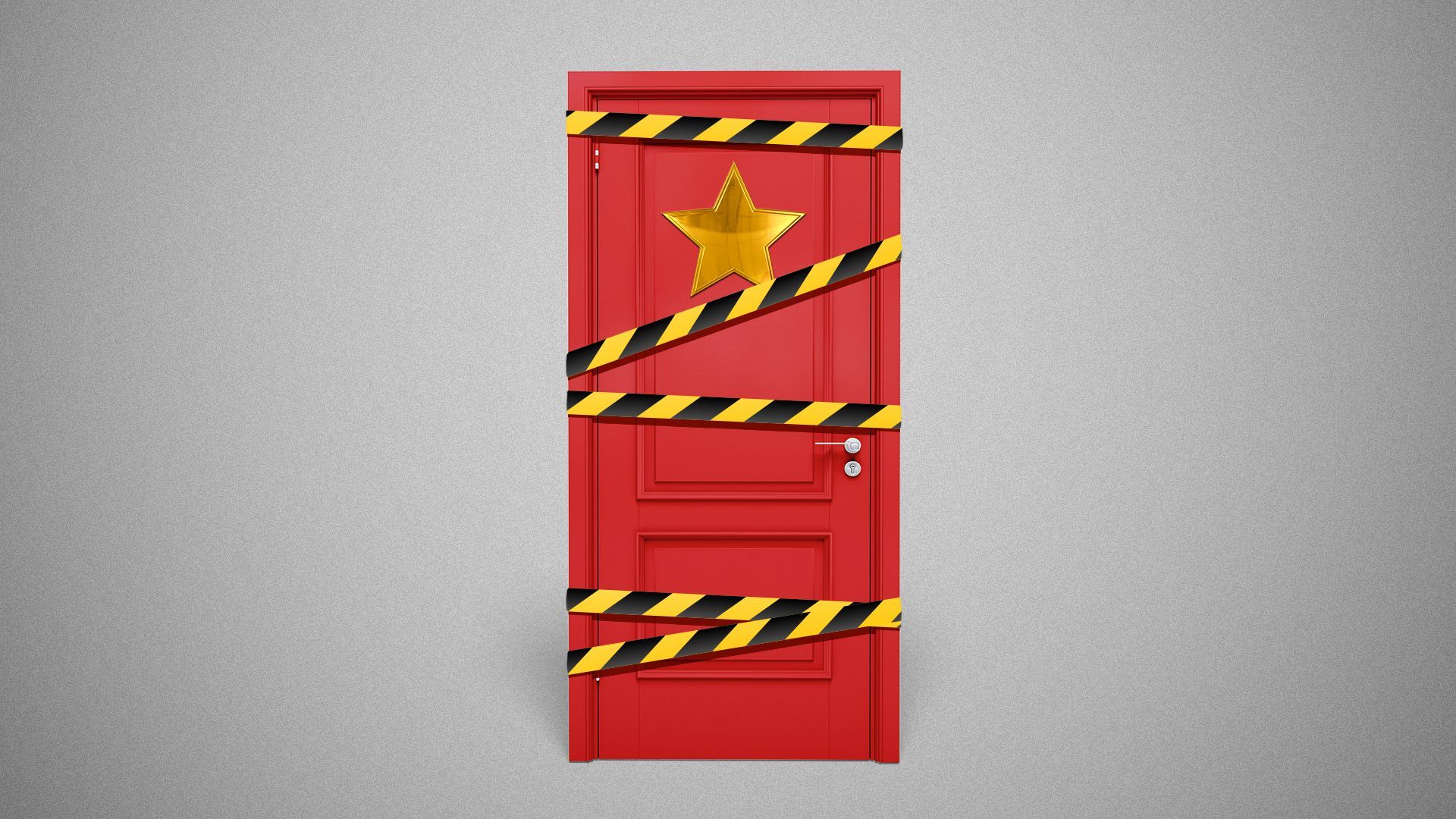 Entertainment public relations professionals are caught in the middle of Hollywood's current labor battle.
Why it matters: Entertainment publicity is at a standstill, and mid-sized PR firms are taking bigger financial hits than they did during the peak of the COVID-19 pandemic.
State of play: Unlike COVID-19 — during which clients could Zoom into talkshow interviews or shoot creative content on their iPhones — talent promotion is at a complete halt.
As part of the strike, actors and writers are restricted from making public appearances or doing press around most major studio projects.
What they're saying: Many traditional entertainment PR firms are looking to diversify their portfolios by supporting gamers, culinary artists or lifestyle brands.
"Film and TV have been our bread and butter — it's what we survive off of and what we know is backwards forwards," an entertainment PR head told Axios. "But the strike has definitely highlighted the importance of diversifying within the sector of entertainment."
"As a company, we used to stay away from influencers and Twitch or TikTok stars, but they have projects still going and can pay [our] fees, keep the lights on and keep our staff on payroll. ... Having to diversify and get creative has been the name of the game since mid-July."
Yes, but: The actors union told entertainment influencers to stop studio-specific promotional posts during the strike.
The influencers that accept these lucrative brand partnerships risk future admittance into SAG and will likely face social media backlash — so many are opting to pass up on work to stay in the union's good graces.
Zoom in: With influencer work also on pause, PR agencies that represent both the striking actors and the big studios are taking a hit.
Midsize PR agencies are particularly vulnerable, with one firm already seeing an 80% drop in that revenue, according to the Hollywood Reporter.
Zoom out: This ripple effect extends beyond publicity — outside production vendors, crews, stylists and communities that rely on the film industry to bring in revenue are also impacted.
"I understand why [the actors and writers] are striking, but it's affecting us," Hakim Wilson told The Atlanta Voice.
"They don't talk about the people who are in construction, the electricians and everybody else that are affected by this. ... When you strike, we get no pay. It's affecting us in that way. Hopefully, it's all resolved soon."
Go deeper