Top Hollywood executives shift strike messaging strategy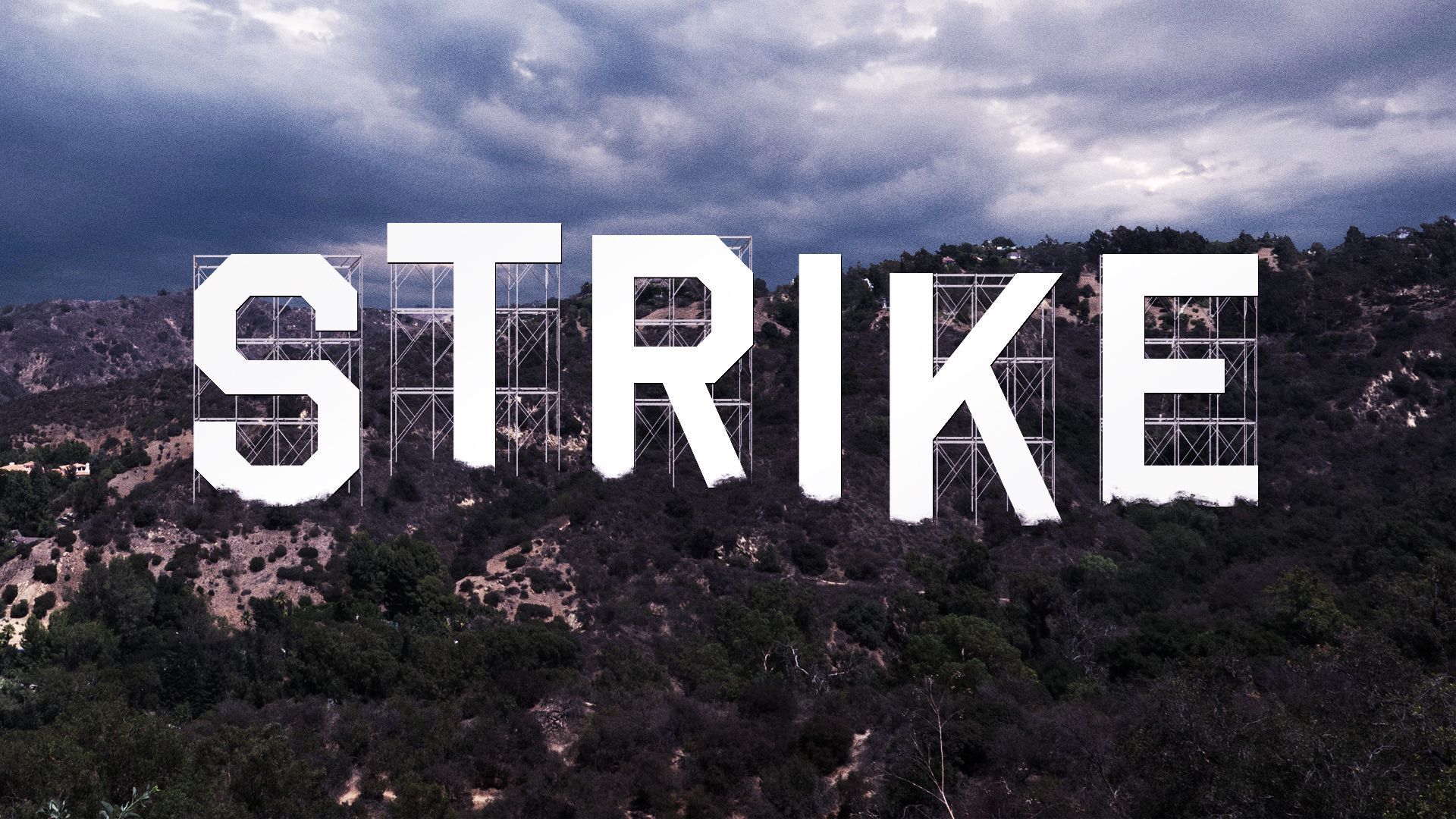 Studios and streamers have hired prominent strategic communications advisors following the slew of bad press coming out of the Hollywood strike.
Why it matters: This move underscores the importance of having a strong, strategic communication plan in place during times of crisis.
Driving the news: The Alliance of Motion Picture and Television Producers (AMPTP) — a trade association that represents the studios — recently hired strategic communication firm The Levinson Group to manage the message as negotiations heat up.
Meanwhile, the actors union, SAG-AFTRA, has been working with D.C. consulting firm Precision Strategies — whose own employees are in the process of unionizing — since 2021, and are currently winning the optics war through a bevy of social media support and glowing media coverage.
The intrigue: Top brass Hollywood PR firms are quietly voicing frustration that D.C.-based fixers are being brought in to handle the biggest crisis the industry has seen in 60 years, while their comms work is at a standstill.
Yes, but: This is not uncommon. Sports teams, music companies and high-profile industry leaders often turn to strategic and crisis communications firms with experience in the political arena to solve their biggest stakeholder management challenges.
The big picture: Major industry shifts paired with the social media frenzy and constant coverage of the celebrity strikers have made it nearly impossible for studio executives to communicate in a way that is anything other than defensive.
Plus: There are other factors at play here, notes Axios Pro Media Deals co-author Tim Baysinger, including "social media [that] has allowed striking workers to circumvent the studios' narrative, the overall pro-union stance among many Americans and the entertainment industry's weakened business model."
What they're saying: "If you look at what's happening and you think about the high-profile workforce that's currently on strike, it's hard to come up with a scenario where the studios are able to go on offense," says one entertainment industry source.
"The question then becomes, if they can't go on offense, what does defense look like? And to what extent are their communications mistakes self-inflicted versus just inevitable?"
State of play: Studio heads are pivoting to a more proactive communications approach by releasing the details of their negotiation packages and explaining how macro industry shifts will affect their offerings.
Be smart: These negotiations are further complicated because AMPTP represents both traditional studios and streamers, who operate on very different business models.
This coalition of old-school and new-school studios are tasked with uniting behind policies that recognize the value of writers and actors in the streaming age and adequately protect them from any threats artificial intelligence may bring.
Of note: These executives also have a fiduciary duty to protect the long-term financial stability of their businesses.
What to watch: How this shift toward a more direct and transparent way of communicating is received within the industry and trade press.
💭 Baysinger's thought bubble: "Labor Day looms as a major pivot point for the studios to avoid significant disruptions to the TV schedule and film release calendar. Unfortunately, many onlookers expect the strike to last deep into the fall.
Plus: "There are more Hollywood labor contracts set to expire next year, which threaten to turn this into a full-blown catastrophe."
Go deeper