Scoop: Top Democratic PR firm moving to unionize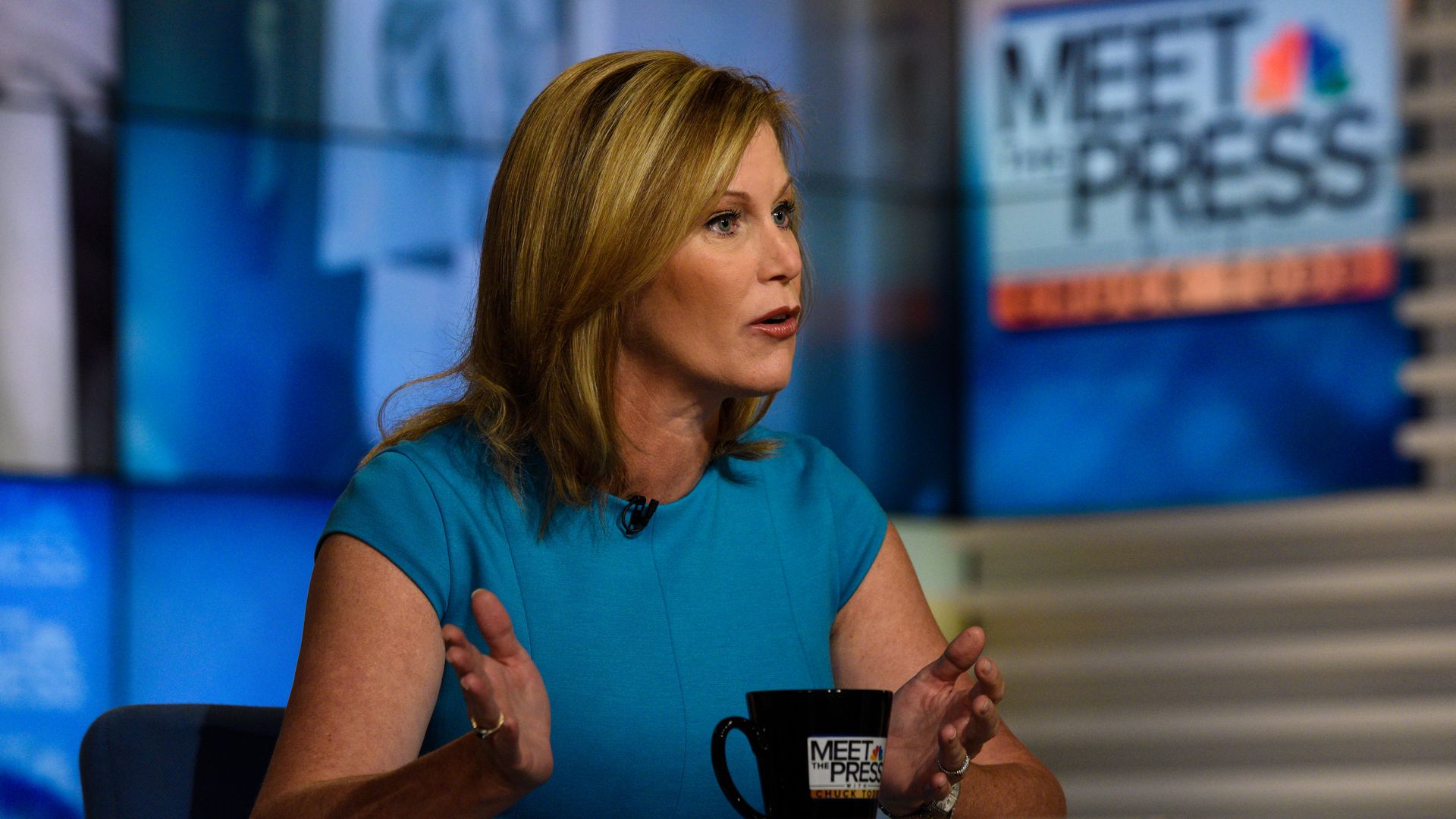 Precision Strategies, a leading Democratic consulting firm with close ties to the White House, has taken the first step toward becoming a union shop for some of its employees, Axios has learned.
Why it matters: The company, with more than 120 employees, is at the beginning of a collective bargaining conversation that other Democratic public affairs firms — reliant on a progressive workforce — also are likely to face.
Young, left-of-center workers are demanding the same union protections at work that they're fighting for at the national level in political campaigns.
At the same time, successful firms such as Precision — founded by Stephanie Cutter and Teddy Goff, veterans of former President Obama's 2012 re-election campaign — have become attractive targets for private equity investors who are eager for a slice of the firms' high margins.
That has set up a potential clash between outside private equity investors and progressive workforces that help generate profits.
Driving the news: With the help of the Communications Workers of America, Precision employees recently announced their intent to unionize. Last week, the firm's management indicated it was willing to take the next steps toward unionization.
"It's a critically important first step," said Sam Tuero, a senior associate at the company and member of the organizing committee.
"We are excited about moving toward gaining formal recognition for our union and working with company leaders to negotiate a fair contract."
The employees are also calling for "pay transparency" in their mission statement.
A key question will be how many employees the agreement will cover.
Cutter declined to comment.
Between the lines: Precision, which also counts Jennifer O'Malley Dillon, who currently serves as White House deputy Chief of Staff, as a co-founder, sold a minority stake to Abry Partners, a Boston-based investment firm, early this year.
Becoming a the first prominent firm to move toward unionization also has its advantages, as many of Democratic clients will want to reward it.
The big picture: After years of decline in the manufacturing industry, labor unions have expanded their reach into the service industry, including in the college-educated tech sector, Axios has reported.
On Capitol Hill this week, the former CEO of Starbucks, Howard Shultz, faced difficult questions over his company's response to the nearly 300 Starbucks stores that have voted to unionize.
Last year, President Biden signaled his general support for unionization efforts at companies whose employees don't have collective bargaining rights. "By the way, Amazon, here we come. Watch."
Biden prides himself on his pro-union pedigree, and has made bringing the creation of good-paying union jobs a cornerstone of his presidency.
"The middle class built America, and unions built the middle class," he said at a Chip plant last November.
Go deeper: The trend toward unionization in Democratic politics is clear.
In the 2020 presidential contest, several Democratic campaigns, including Sen. Bernie Sander's (I-Vt.) started off unionized.
After he secured the nomination, Biden's campaign followed suit. Democrats expect the president's 2024 campaign will start as a union shop.
Last May, the House passed a bill that recognized congressional staffers' right to collectively bargain and unionize. Then in August, staffers at the Democratic Congressional Campaign Committee voted to approve a collective bargaining agreement.
Other progressive groups, including Blue State, Catalist, Change.org and Sunrise have unionized under CWA, which has some 700,000 members and is affiliated with the AFL-CIO.
There's a similar drive afoot in some newsrooms. Politico announced in 2021 that management had reached an agreement to voluntarily recognize a union of its employees.
Go deeper