Artificial Intelligence comes for Hollywood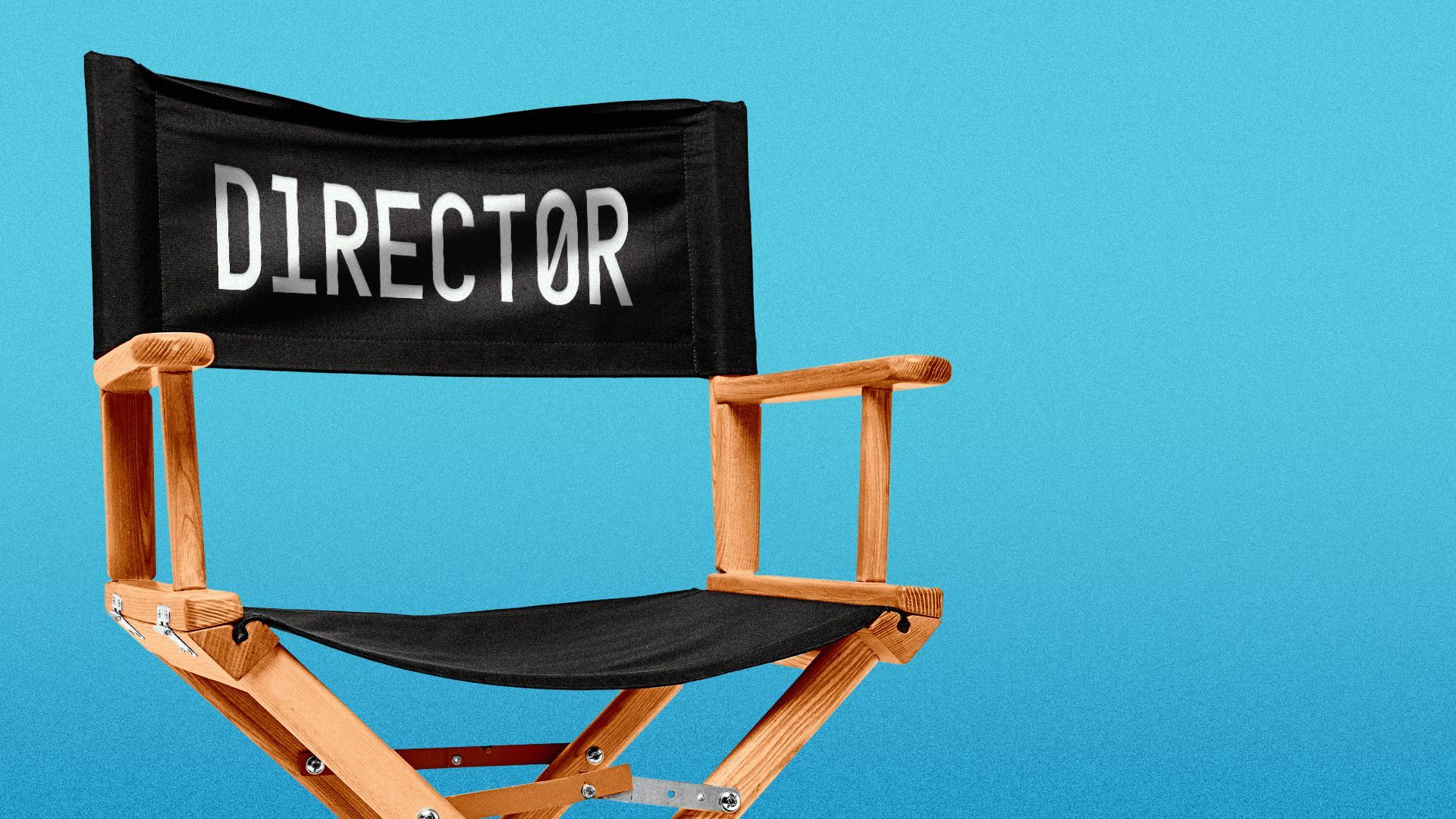 Artificial intelligence is quickly gaining a foothold in Hollywood and is primed to be one of the hottest investment areas over the next few years.
Why it matters: New forms of generative AI — it's not just ChatGPT — could reshape how the entertainment industry does business.
"I think there'll be billions of dollars in venture capital investments in this space in the next couple of years," says Brahm Klar, partner at Toronto-based VC firm Round13.
State of play: The development of de-aging and deepfake technology has led to a slow drip of investments over the past year.
MARZ, which uses AI for its de-aging and other special effects work, raised $6.5 million in 2021.
London-based Metaphysic, an AI startup that gained notoriety for its Tom Cruise deepfakes, raised $7.5 million in funding last January.
One of the largest investments in this space came last month, when CAA, via its Connect Ventures fund with NEA, invested $20 million in Deep Voodoo, the AI startup from "South Park" creators Matt Stone and Trey Parker.
The big picture: The content explosion and high-quality demands put on VFX artists in the streaming era have created bottlenecks that can't be solved by manpower alone. AI has the potential to simplify and shorten a long process for digital artists.
"It's like 85% of all productions that require this work," says Matt Panousis, COO of Toronto-based VFX firm Monsters Aliens Robots Zombies (MARZ), which will license out its Vanity AI tool to studios this year.
MARZ has done work for numerous Marvel Studios series, including "Ms. Marvel," and most recently created Thing in Netflix's "Wednesday" series.
Panousis adds that visual tools like Midjourney and Dall-E have helped their artists with concepts. "I know I need a monster in another world. Let me just see what Midjourney gives me."
Of note: For Disney+'s "Obi-Wan Kenobi" series, James Earl Jones' famous Darth Vader voice was re-created using AI by Ukrainian startup Respeecher.
What's next: The possibilities go far beyond just improving VFX workflow.
"Can estates be creating new music in the form of deceased artists?" says Michael Blank, head of consumer investing at CAA. "If you use the training data of Hans Zimmer or John Williams, or any of these people, can they be scoring films forever?"
However, Axios' Ashley Gold reports, there remains little to no government oversight when it comes to AI. That is beginning to worry some lawmakers.
The bottom line: "I do believe that AI and generative AI is going to be transformative to the entertainment industry. There are going to be good, responsible, ethical use cases of it, and then there are not. ... It's important that the people come together as a collective to make sure that things are being done the right way," Blank says.
Go deeper