Trump scores huge mug shot windfall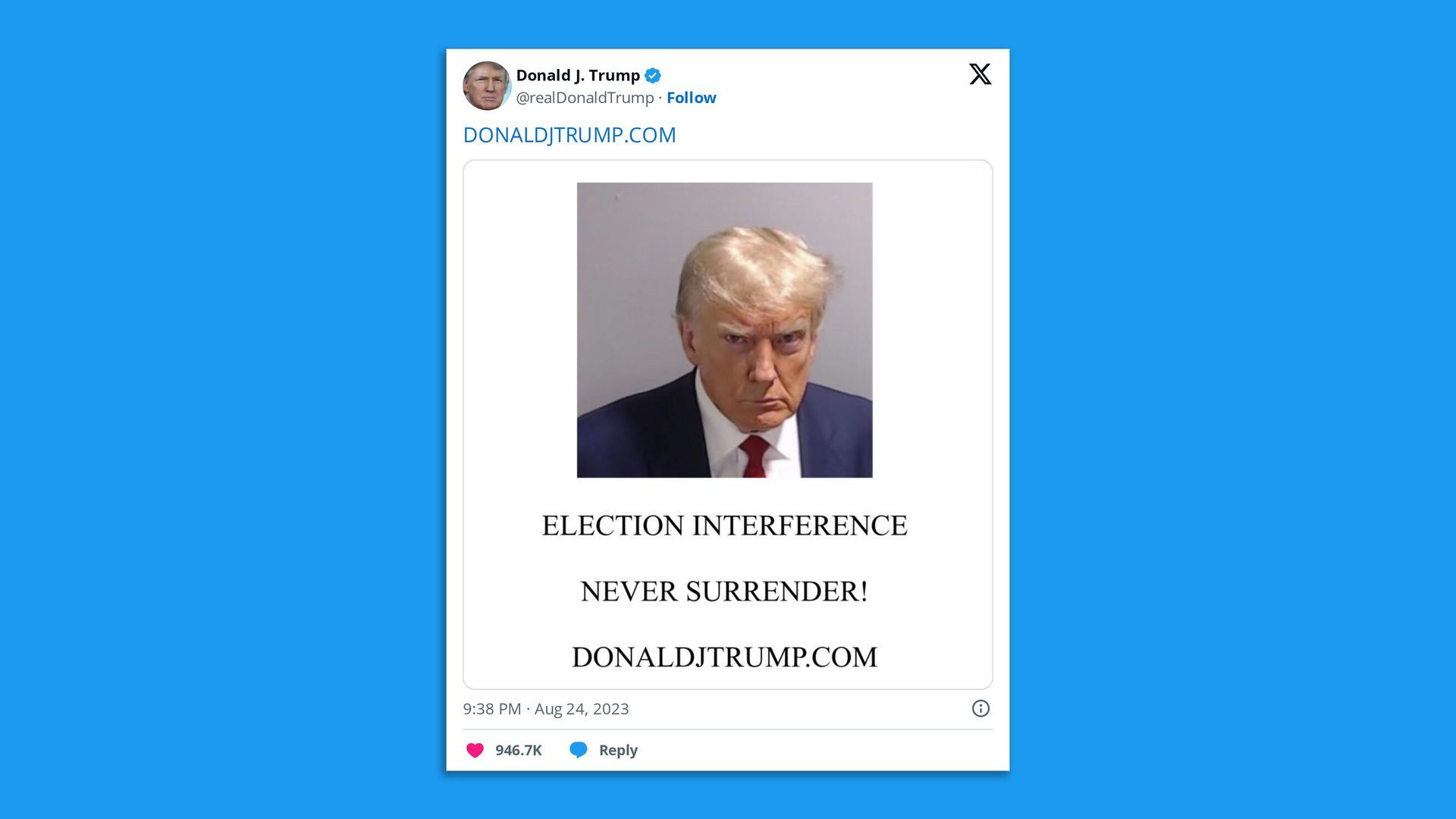 Former President Trump's 2024 campaign had its best day of fundraising yet after the release of his mug shot in Fulton County, aides tell Axios.
The big picture: The iconic image — the first of a U.S. president and representing 13 of Trump's 91 pending criminal counts — took over the internet in the hours after its release.
His campaign pulled in $4.18 million on Friday, an official told Axios.
Fundraising totaled $7.1 million in the 48 hours since Thursday's release. Politico was first to report on the numbers.
The campaign has raised nearly $20 million in the last three weeks, the official said.
Trump previously scored big fundraising wins from bad legal news.
The campaign reported a $5 million haul in 48 hours after news of his first indictment, as Axios first reported.
Trump has pleaded not guilty to his first three indictments, and proclaims his innocence on the fourth.
Between the lines: Trump mug shot merch is everywhere, and the campaign has laid its claim to the proceeds.
"If you are a campaign, PAC, scammer and you try raising money off the mugshot of @realDonaldTrump and you have not received prior permission …WE ARE COMING AFTER YOU ... you will NOT SCAM DONORS," Trump aide Chris LaCivita posted to "X" on Thursday.
Trump even broke a two year silence on "X" to post the mug shot himself, along with a link to his fundraising website.
Go deeper