Atlantic Ocean sees record burst of tropical storms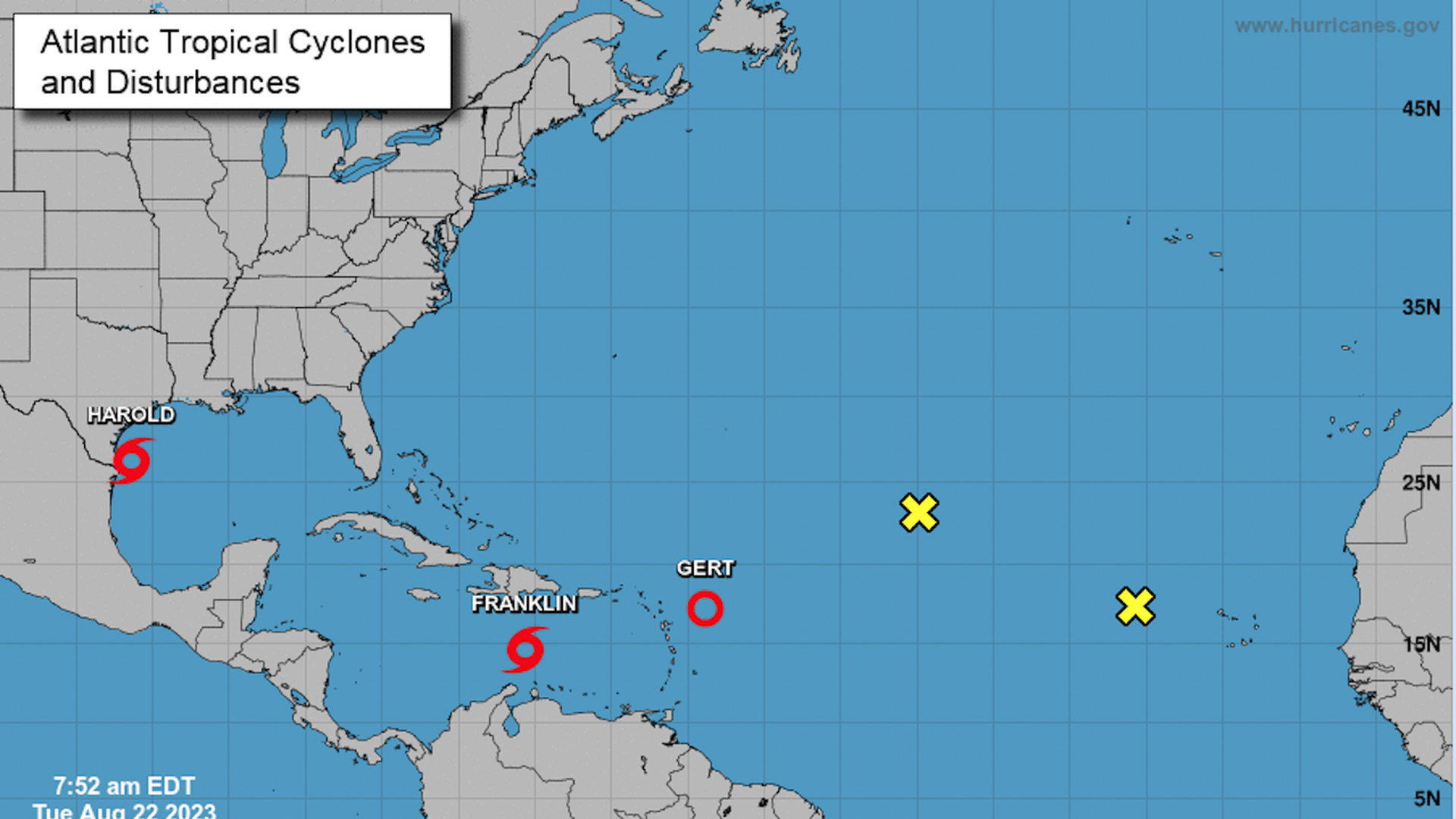 The cork holding back the Atlantic Ocean's tropical storm activity popped off this week, with a record set for the most tropical storms to form so quickly.
Why it matters: The Atlantic hurricane season is forecast to be unusually active this year, due to record warm ocean temperatures.
This week demonstrated that when conditions are right, multiple storms may form simultaneously.
By the numbers: In just 39 hours, four named storms formed in the Atlantic: Tropical storms Harold, Franklin, Emily and Gert, according to Colorado State University hurricane expert Philip Klotzbach.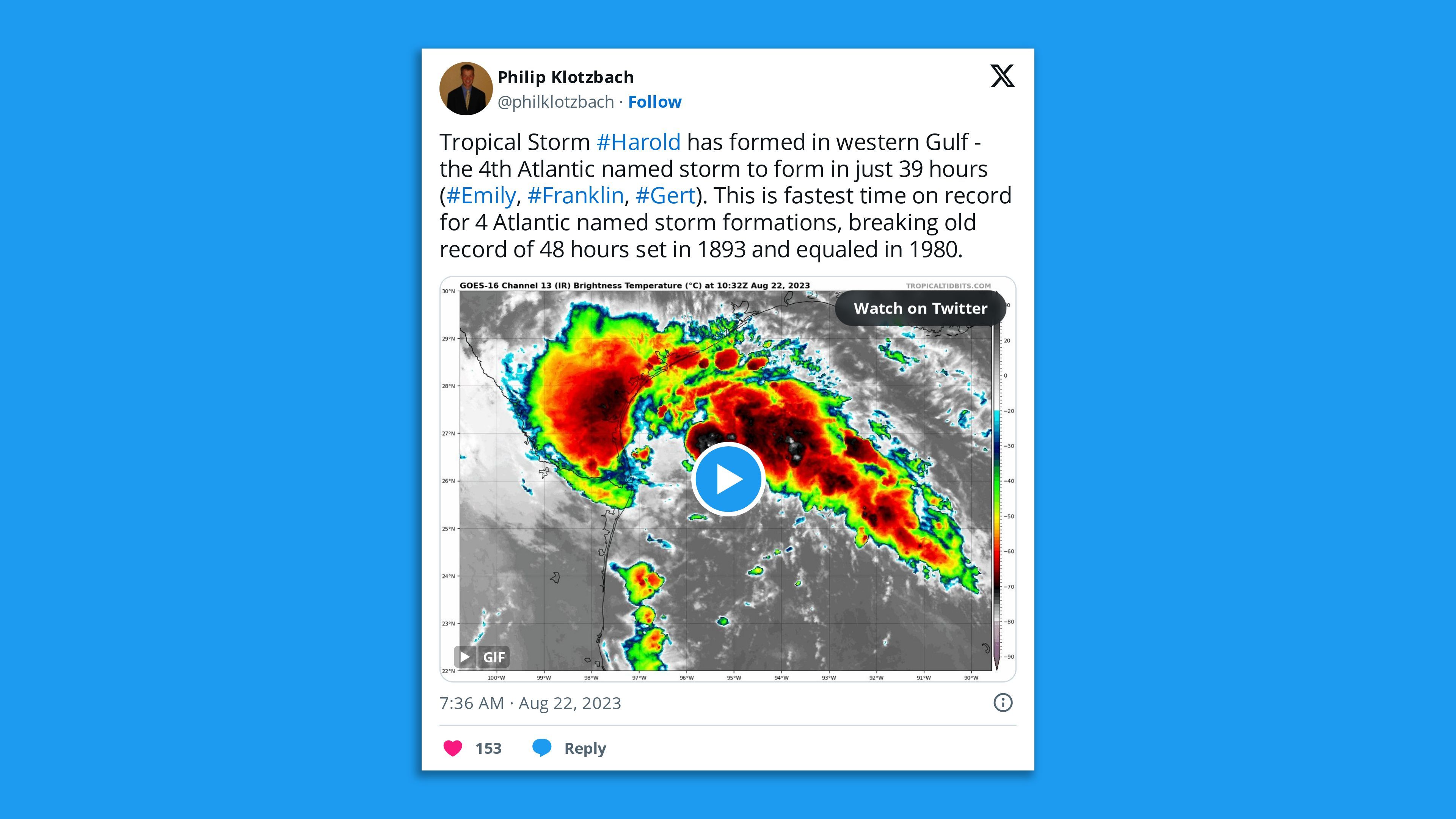 Threat level: Of these weather systems, Tropical Storm Harold made landfall in southern Texas around 10am CT Tuesday, and mainly presents a heavy rain threat as it moves inland.
Tropical Storm Gert is forecast to strike the Dominican Republic on Wednesday, before moving north and intensifying into a hurricane, per the National Hurricane Center.
Gert is not expected to threaten the U.S. mainland, though it could bring some gusty winds and heavy rains to Puerto Rico.
Franklin has already weakened considerably to a tropical depression, with peak winds of just 35 mph.
The big picture: With temperatures throughout the tropical Atlantic breaking all-time records, atmospheric conditions are favorable for storm formation and intensification. This hurricane season could bring rapid increases in storm numbers and intensity.
However, the presence of dry, dusty air coming off the Sahara Desert and strong upper-level winds had kept a lid on the hurricane season as it nears its climatological peak.
Go deeper: NOAA ramps up major Atlantic hurricane predictions for rest of season
Go deeper