July's "startling" heat puts climate change in focus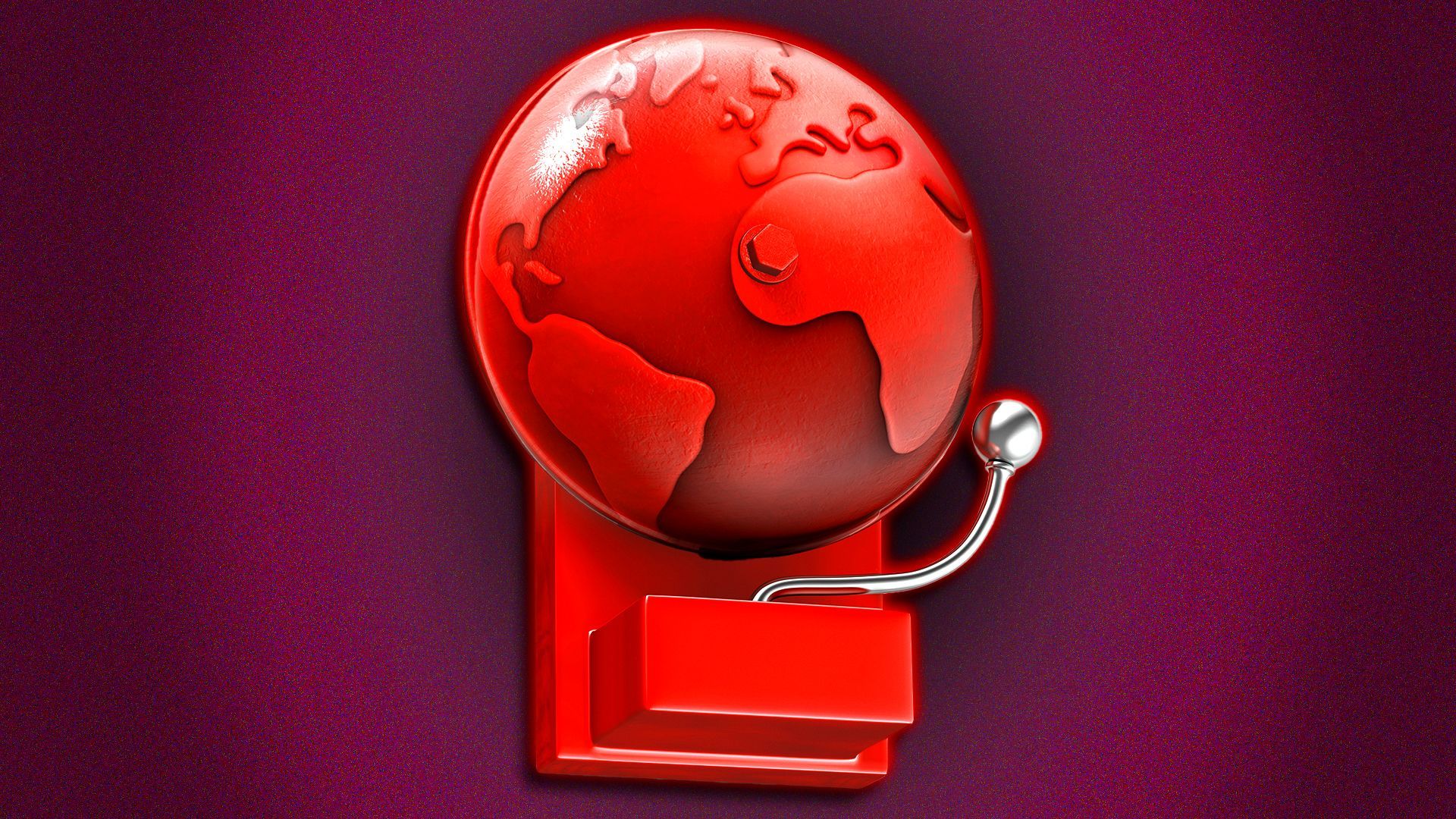 The early numbers are in, and they show just how hot the planet was during the month of July.
Why it matters: The new data is a somber indication of how the world is being affected by the extent and pace of climate change, especially as emissions continue to increase.
The big picture: July was the warmest month in the data set maintained by the Copernicus Climate Change Service.
However, based on emissions trends and warming-to-date, this is no easy task. Many climate scientists and policy experts worry that even the Paris Agreement's 2°C (3.6°F) temperature limit is close to slipping out of reach without rapid and deep emissions cuts.
By the numbers: July was the warmest month since at least 1940. But using other instrument and paleoclimate datasets like tree ring and ice core records, it is clear that it was most likely the hottest month for at least the past 100,000 years.
Not only did July set a monthly milestone for its absolute temperature, but it also had the greatest departure from average, or temperature anomaly, of any month in the Copernicus record, known as ERA5.
July beat the previous record, set in July 2019, by 0.33°C (0.59°F), which is a far greater margin than other monthly records.
Between the lines: While it is significant that the monthly average temperature exceeded 1.5°C, this is not the first month to do so, Hausfather noted. (The Paris target refers to crossing 1.5°C when averaged over a 20-to 30-year period, not a single month.)
He said it is "pretty startling" to see how far above prior months July's global average temperature was, as well as how far above average it ranks.
This is especially the case since El Niño is only now intensifying. Typically, the tropical Pacific climate cycle has a delayed warming influence on the global climate.
The bottom line: "The extreme heat this summer should serve as a blaring klaxon that, rather than slowing down, the world is accelerating toward potentially catastrophic climate change," Hausfather said.
Go deeper