DOJ raises "divided loyalties" concerns about Mar-a-Lago defense attorney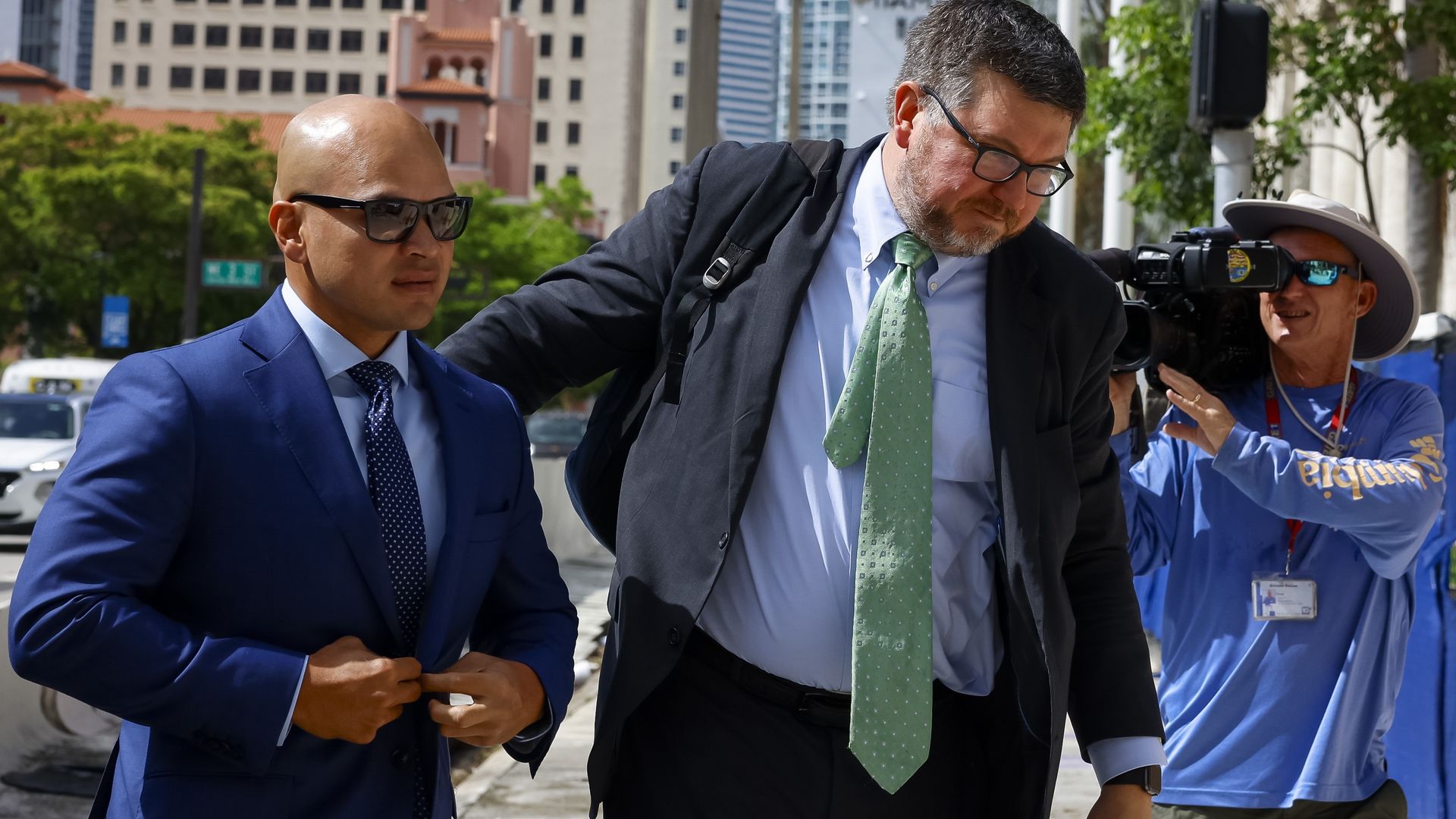 Special counsel Jack Smith on Wednesday requested a hearing to discuss whether a lawyer representing a co-defendant in former President Trump's classified documents case has a "conflict of interest."
Driving the news: Stanley Woodward, the lawyer for Trump valet Walt Nauta "has represented at least seven other individuals who have been questioned in connection with the investigation," per a Department of Justice court filing to Judge Aileen Cannon, who's overseeing the case.
The DOJ is particularly concerned that Woodward represents two other Trump employees as well as previously advising a third employee whom they told the lawyer they believe has information that could "incriminate" Nauta.
"All three of these witnesses may be witnesses for the government at trial, raising the possibility that Mr. Woodward might be in the position of cross-examining past or current clients," the filing states.
A hearing on the matter was "appropriate given that an attorney who cross-examines a former or present client inherently encounters divided loyalties," the DOJ argued.
The big picture: Trump, Nauta and Mar-a-Lago maintenance worker Carlos De Oliveira are charged in the classified documents case — one of three indictments the former president faces.
A superseding indictment filed last week alleges that Nauta and De Oliveira asked a Mar-a-Lago worker in summer 2022 to "delete security camera footage" at Trump's Florida residence to prevent the footage from being provided to a federal grand jury.
Both Trump, who's due to be arraigned on federal charges in the Jan. 6 indictment on Thursday, and Nauta have pleaded not guilty in the case. De Oliveira has yet to enter a plea.
What we're watching: Woodward has declined to comment on the DOJ's request, but the filing states that he "has indicated that as a general matter he does not oppose" his clients being informed on the matter.
He has requested the opportunity to respond, according to the filing.
Go deeper