Capitol "security plan" in place for Trump arraignment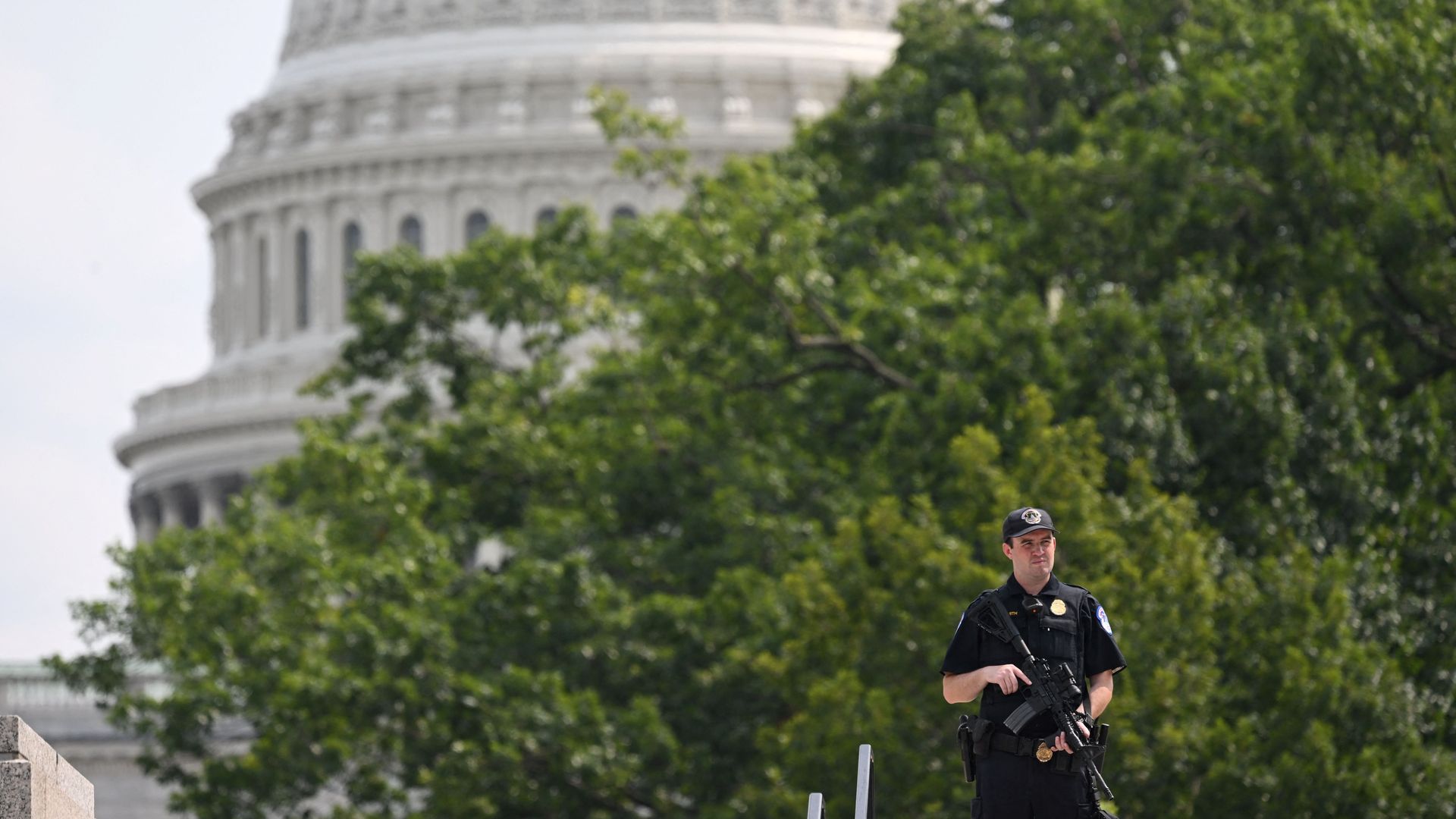 The chief of the Capitol Police told reporters on Wednesday that law enforcement again plans to bolster security at the Capitol in preparation for former President Trump's arraignment.
Why it matters: Trump's indictments and arrests have consistently sparked concerns about a potentially violent response from his supporters.
This indictment in particular, which charges Trump for his actions in the lead-up to the Jan. 6 attack on the Capitol, is resurfacing ugly memories.
What he's saying: "We're prepared for tomorrow," Capitol Police chief Thomas Manger said at a press conference, though he said the fencing erected in the aftermath of Jan. 6 will not be reinstalled.
Manger said there is a "security plan in place," but declined to go into specifics.
He said the Capitol Police and other law enforcement agencies have "been working together in preparation for whatever [happens]," adding, "We've been talking about this for a couple of weeks now, we've had a couple phone calls today."
The backdrop: Capitol security precautions for Trump's first two arrests have included bike rack-style fencing around the complex and an increased law enforcement presence.
In both cases, law enforcement said in advance there were no specific threats and each day passed without incident.
The big picture: The Capitol is still on edge more than two years after the Jan. 6 attack.
Just on Wednesday, police evacuated Senate office buildings due to a 911 call reporting an active shooter, which turned out to be unsubstantiated.
Capitol Police "responded within seconds" and sent more than 200 officers to clear the buildings, Manger said. Police later gave the all-clear.
Go deeper