The power of rage-based fundraising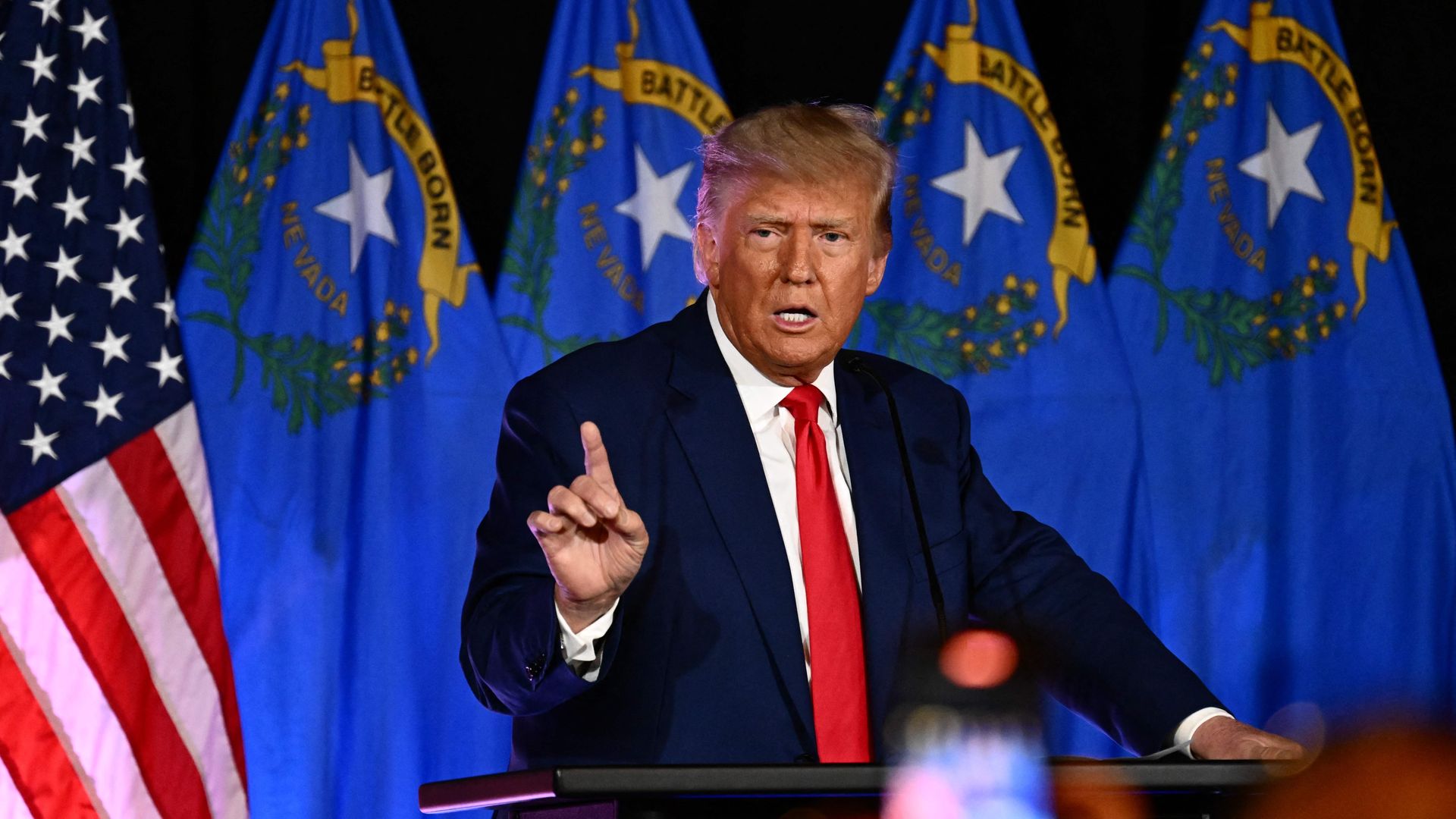 It pays — literally — to channel voter anger against one's opposition more than it does to draw support to one's own campaign message, based on an early tally of top fundraisers last quarter.
Why it matters: The roster of top political fundraisers capitalized on caricaturing the opposition as uniquely evil to raise gobs of money for their campaigns.
The bipartisan list of bogeymen includes the "Deep State" for former President Trump, Sen. Ted Cruz (R-Texas) for potential Democratic challenger Rep. Colin Allred and MAGA Republicans for Senate candidate Rep. Adam Schiff (D-Calif.).
Driving the news: Trump raised a healthy $35 million through his two campaign committees in the second quarter — about double the amount he raised in the first three months of the year.
His two indictments sparked his campaign's biggest fundraising days, driven by a surge of small-dollar donors expressing anger toward a perception of law enforcement overreach.
Zoom in: Trump isn't the only politician capitalizing on voter rage. Schiff, a top Trump antagonist, raised a whopping $8.1 million for a race in which he faces no credible competition from Republicans.
Schiff, preparing for a costly primary, capitalized on House Republicans' vote to censure him last month to turbocharge his already potent fundraising.
He received over 233,000 donations from all 50 states — showcasing the breadth of liberal voter anger toward the perceived overreach of the House GOP majority.
Between the lines: Even candidates who aren't in Congress proved the power of a polarizing opponent as a fundraising magnet. Democratic businessman Adam Frisch, who nearly defeated Rep. Lauren Boebert (R-Colo.) last year, raised over $2.6 million.
Frisch's campaign said the imposing tally is the largest quarterly fundraising total for any non-incumbent House candidate in the year before an election, excluding special elections and self-funded campaigns. Boebert is a conservative firebrand best known for heckling President Biden during his State of the Union speech and arming herself on Capitol Hill.
Allred, a lower-profile lawmaker than Schiff, still raised an impressive $6.2 million as he pursues a long-shot Senate race in the red state of Texas. His scorching fundraising was fueled by the man he's running against: Cruz, a polarizing conservative.
Reality check: Eye-popping fundraising totals matter, but not as much as crafting a winning message.
In Texas, as Beto O'Rourke learned in his 2018 narrow loss to Cruz, money often doesn't translate into success.
Among the top Democratic fundraisers in recent elections were Amy McGrath and Jaime Harrison — red-state challengers to Senate Minority Leader Mitch McConnell (R-Ky.) and Sen. Lindsey Graham (R-S.C.), respectively.
Despite huge fundraising hauls and ample hype over their campaigns, McGrath and Harrison lost by double-digits — while other Democrats in critical races struggled to raise enough money.
The bottom line: Negative polarization — the intense dislike of the political opposition — is driving politics to the point in which we forget what our favored candidates even stand for.
That can pay off in the short term, but ultimately to win competitive elections, campaigns can't just rely on juicing their own base.
Go deeper