WNBA's 2023 season ushers in the superteam era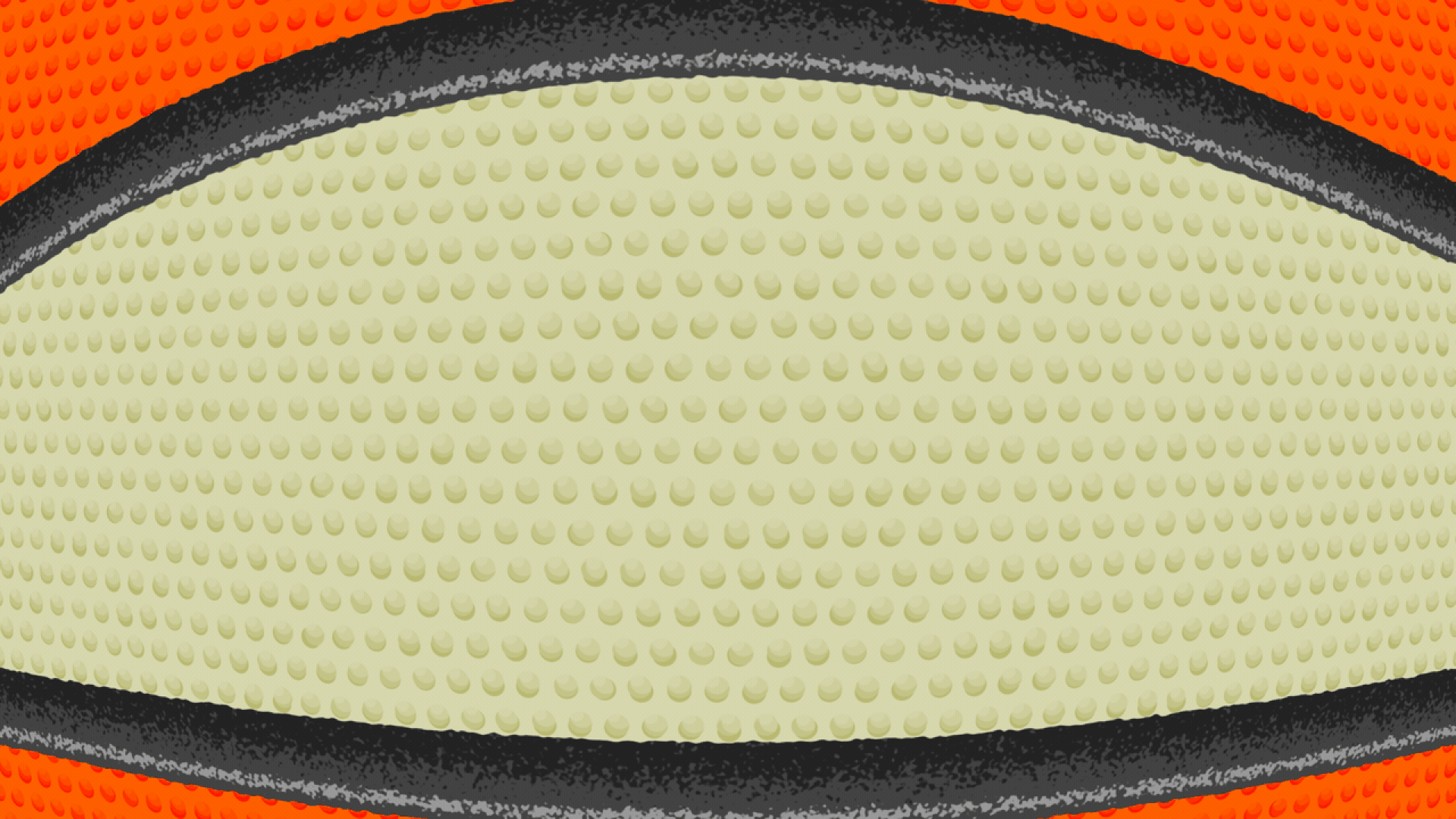 The superteam era has officially hit the WNBA, which kicks off its 27th season Friday with four games.
A crazy offseason full of former MVPs and All-Stars joining forces sets the table for what could be an epic summer of basketball.
Why it matters: A budding high-talent rivalry between the Las Vegas Aces and New York Liberty should be another attention-grabber in a very strong year for women's basketball.
The 2023 NCAA Tournament smashed viewership records, and players are starting to gain more visibility and make a lot more money through name, image, likeness deals.
Here's a look at every team's chances to win the 2023 WNBA title, ranked by their odds according to Action Network:
Las Vegas Aces (+115 to win the 2023 WNBA title)
Candace Parker is one of the best players of all time, yet might be more of a role player for the Aces this season.
Driving the news: The defending champs are adding Parker, a two-time MVP and WNBA champion, to a roster that rolled through the league last year. The Aces finished with the most regular-season wins and won the Commissioner's Cup, and A'ja Wilson won her first MVP.
Plus, Kelsey Plum had a career year and became a star.
Las Vegas also added Alysha Clark to a supporting cast that already includes Chelsea Gray and Jackie Young.
The bottom line: The last time a WNBA champ repeated its title was 2002. If not for the Liberty (or the potential for injuries), the Aces would be massive favorites to buck that trend.
New York Liberty (+125)
By adding Breanna Stewart, Jonquel Jones and Courtney Vandersloot, the Liberty might have just had the best offseason in league history.
Stewart is arguably the best player in the league, Vandersloot is inarguably its best passer, and Jones won the 2021 MVP.
Yes, but: The Liberty winning their first-ever title is going to come down to 2020 No. 1 overall pick Sabrina Ionescu. The point guard had an incredible amount of hype coming out of Oregon and finally looked the part last season as a first-time All-Star.
If Ionescu reaches her MVP-level ceiling, the Liberty should win the city of New York's second championship since 2011 (New York City FC, 2021).
Washington Mystics (+1,400)
The Mystics' quiet offseason might not matter if Elena Delle Donne is fully healthy.
The two-time MVP and six-time All-Star has played in just 29 games since 2019 while dealing with injuries but recently said, "I'm by far the strongest I've ever been," and she doesn't plan to sit out any games for injury maintenance this season.
Why it matters: The Mystics won the 2019 Finals on the shoulders of Delle Donne and still have two other starters, Natasha Cloud and Ariel Atkins, from that team.
That trio might not be as talented on paper as those for the Aces and Liberty, but they've been playing together for a lot longer.
Between the lines: Add in second-year budding star Shakira Austin and a few under-the-radar veteran signings and the Mystics could be a sneaky contender.
Phoenix Mercury (+2,500)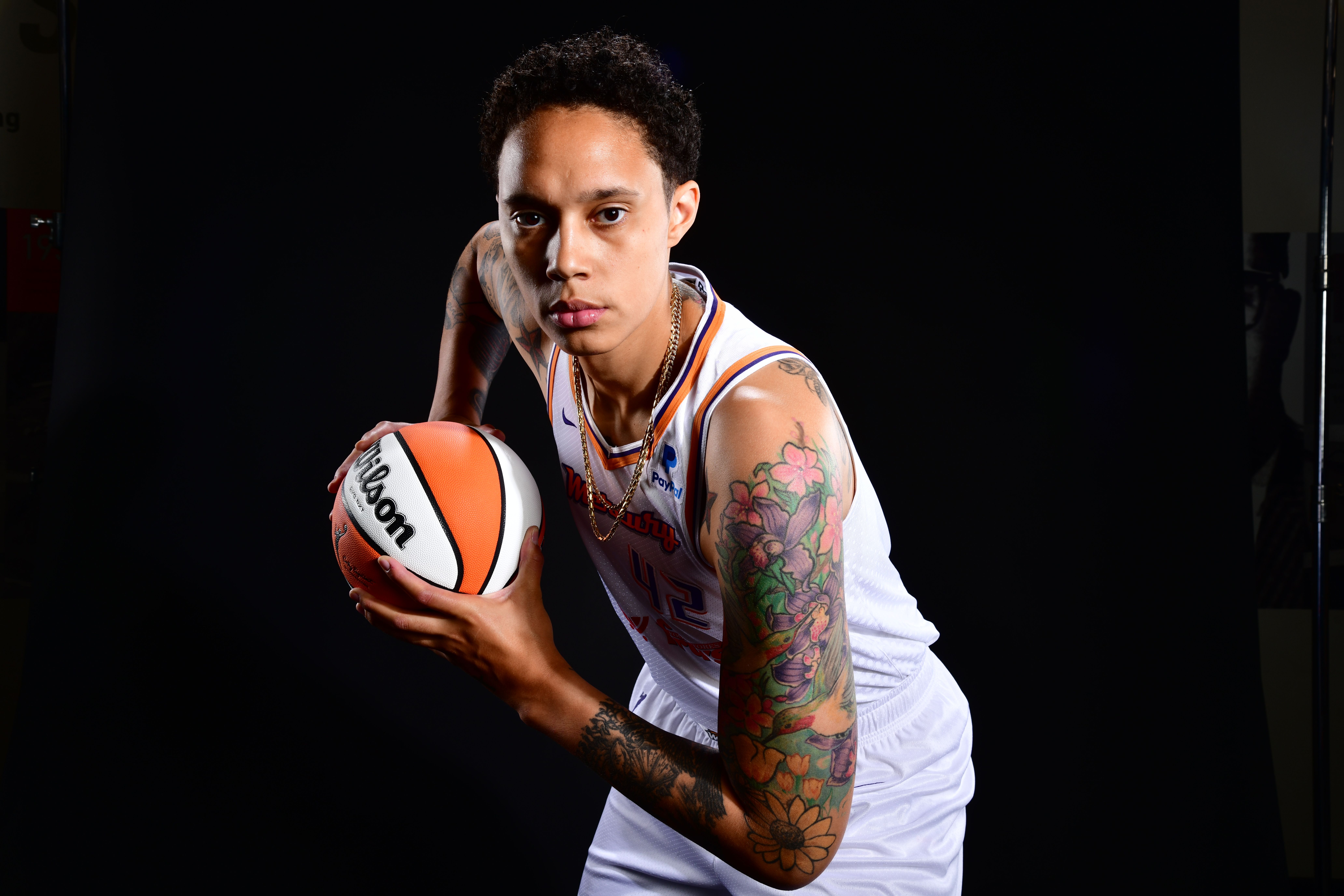 After getting to the WNBA Finals in 2021 behind its star trio of Brittney Griner, Skylar Diggins-Smith and Diana Taurasi, the Mercury were considered a favorite last season.
What we're watching: What Griner looks like on the court this year is one of the most fascinating storylines in sports.
The eight-time All Star is one of the best players in the league but had 560 days of inactivity between official basketball activities and said Phoenix's first preseason game last week was "a lot to take in."
With Diggins-Smith likely being out for the season while on maternity leave and Taurasi about to turn 41, there's a lot up in the air in Phoenix.
Dallas Wings (+3,500)
An organization that has drafted 10 players in the first round since 2020 is somehow still looking for a second star to complement Arike Ogunbowale.
Satou Sabally has the best shot, and even then, her scoring average has slightly dipped in each of her first three seasons.
The intrigue: Maddy Siegrist, the No. 3 overall pick this year, might finally be the right fit. The forward led the country in scoring last season and should be able to make defenses pay for focusing on Ogunbowale.
This team is probably too young to compete for a title but could make the second round of the playoffs for the first time since moving to Dallas in 2016.
Atlanta Dream (+4,000)
The Dream went an ugly 23-65 from 2019 to 2021 and were then sold to an ownership group that includes former player Renee Montgomery.
Two short years later and the Dream are looking primed to make the playoffs for the first time since 2018.
Zoom in: Rhyne Howard was last season's Rookie of the Year and could be a national star by next season.
Rookie Haley Jones was an intriguing Swiss Army knife at pick No. 6 in the WNBA draft and adds to a core of young talent that also includes Aari McDonald and Naz Hillmon.
And by trading for veteran scorer Allisha Gray, the Dream might've found the right bridge player to lead its young talent to the next level.
Of note: The Dream did trade away Tiffany Hayes, who led the team in scoring several times during her 10 seasons in Atlanta.
Chicago Sky (+4,500)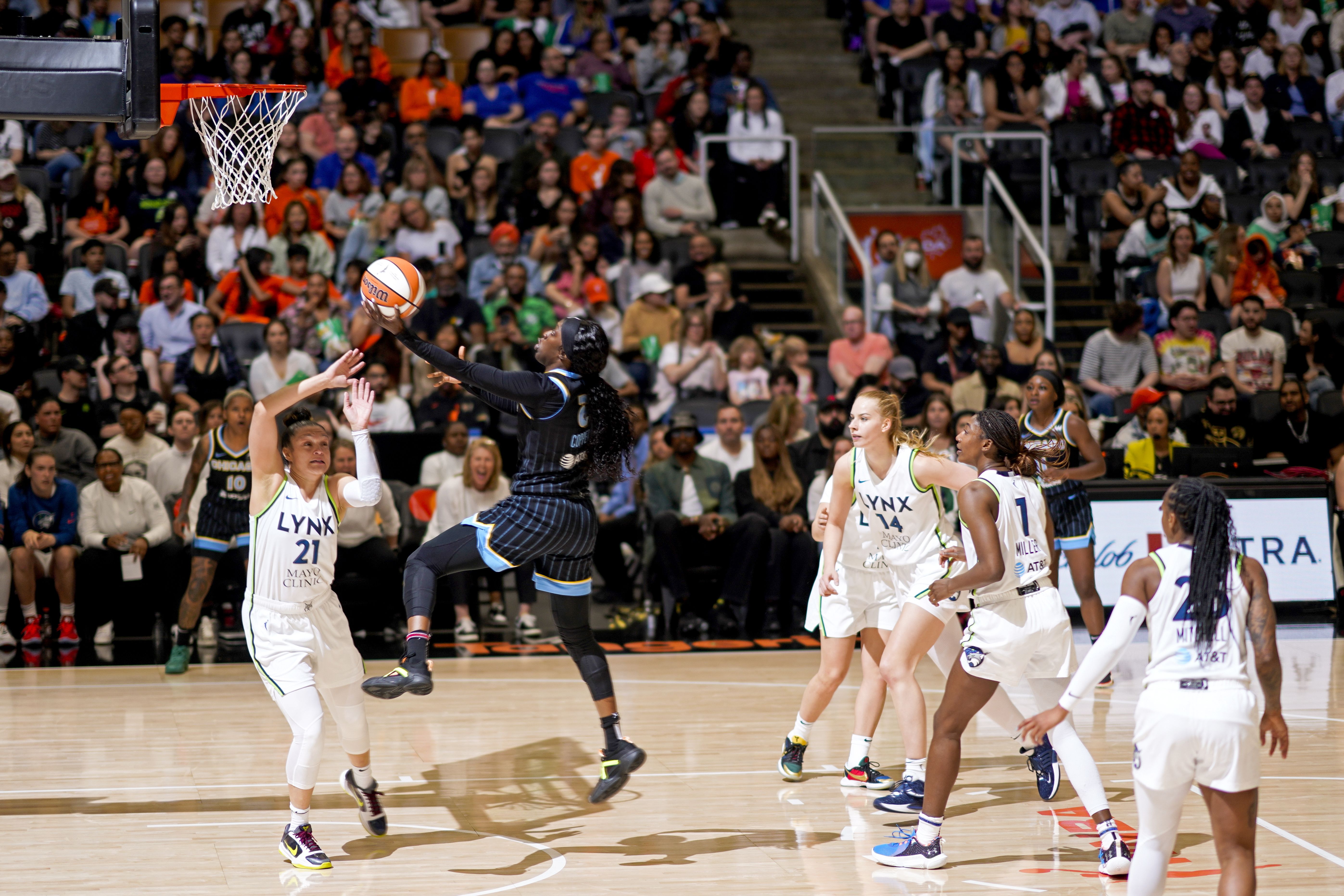 Two seasons after winning one of the most improbable championships in WNBA history, the Sky looks like a shell of the team that celebrated in front of thousands in Millennium Park.
Driving the news: Candace Parker, Courtney Vandersloot, Allie Quigley and Emma Meesseman are all off the roster.
Intriguing newcomers include guards Courtney Williams and Marina Mabrey, plus forward Isabelle Harrison — but this season is going to be about Kahleah Copper.
What we're watching: The 28-year-old guard has been named an All-Star the last two years after a slow start to her career. If Copper makes the leap to a top-10 player this year, the Sky will have the kind of player you can build around.
If she doesn't, this roster might get blown up quickly.
Connecticut Sun (+4,500)
The team from the WNBA's smallest market is perpetually underrated even after making the WNBA finals in 2019 and 2022.
This year, the lack of hype could be justified.
What's happening: The Sun saw Curt Miller, one of the top coaches in the league, leave for Los Angeles, then traded star and backbone Jonquel Jones for a modest return.
And while this team does have a lot of veteran talent, most of its top players are getting up there: It's the 14th year for DeWanna Bonner, 11th for Tiffany Hayes and 10th for Alyssa Thomas.
The bottom line: If the Sun hit a stretch of bad injury luck, a new coaching staff might struggle to plug the holes.
Minnesota Lynx (+4,500)
Even the retirement of the perpetually underrated Sylvia Fowles was overshadowed last year by the retirement of Sue Bird, but even casual fans will notice her missing from the court this season.
The two-time WNBA champion and one-time league MVP was an All-Star in five of her eight seasons in Minnesota and was still playing at a high level last year.
Who we're watching: Napheesa Collier. The Lynx have other talented vets — Kayla McBride, Tiffany Mitchell (who came over from Indiana), Aerial Powers — but those players have largely hit their ceilings.
Collier, a two-time All-Star and former Rookie of the Year, is entering her fifth year. If she can make the leap to superstar to fill the Fowles void after missing most of last season on maternity leave, the Lynx might be right back in contention.
Plus, keep an eye out for rookie wing Diamond Miller, the electric No. 2 overall pick. Defenses won't leave McBride open, and Miller should have a lot of space to grow her game.
Seattle Storm (+5,000)
Sue Bird's retirement felt like more than just a star hanging it up — it felt like the end of an era. One of the WNBA's greatest players of all time, Bird played all 19 of her seasons in Seattle and won four championships. That's pretty significant considering the league is entering its 27th season.
What's next: The Storm also lost Breanna Stewart, arguably the best player in the league, in free agency. That would be a devastating offseason for any fan base, but especially for one accustomed to the postseason.
What we're watching: Former No. 1 overall pick and four-time All-Star Jewell Loyd has been the third star for most of her career. It would be rare for a player to make a leap to superstar in her ninth year, but Loyd might have a shot in the absence of Bird and Stewart.
The bottom line: This is a roster full of solid role players that might not have a linchpin. Strange times in Seattle.
Los Angeles Sparks (+6,000)
The Sparks are a storied franchise in an interesting spot, and not just because they have two separate pairs of sisters (Nneka and Chiney Ogwumike, Karlie and Katie Lou Samuelson).
What's happening: Los Angeles won 25 total games the last two seasons but enters 2023 with a ton of talent on paper.
What we're watching: Curt Miller coached at Bowling Green before taking over the Sun, who play in a 10,000-seat arena inside an eastern Connecticut casino. Can he handle this roster or L.A. in his first season?
Indiana Fever (+10,000)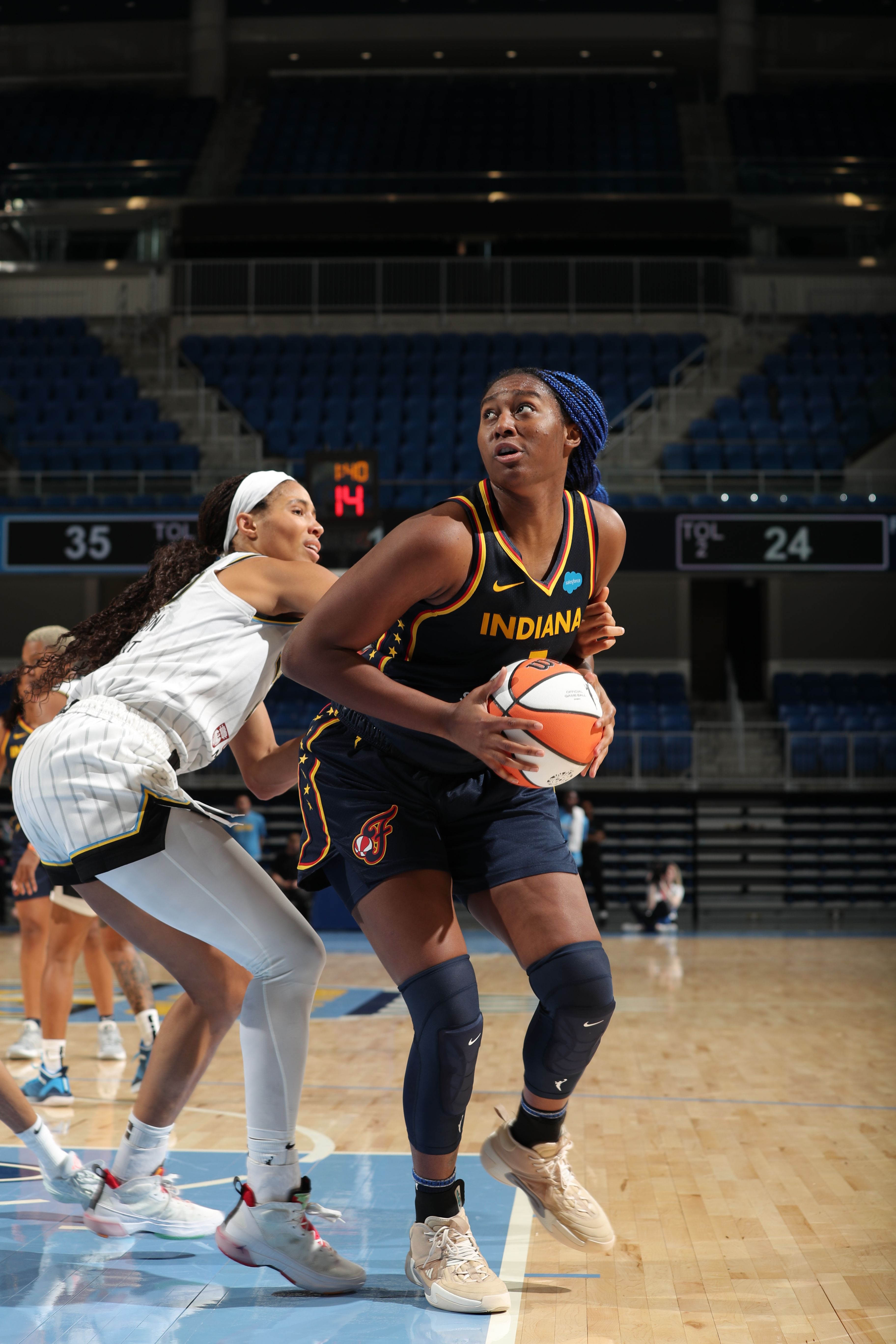 The Fever have just four players with more than a year of experience — by far the youngest roster in the league — and they're being coached by Christie Sides, a career assistant and first-time head coach.
The good news is that two of those players are Aliyah Boston (2023 No. 1 overall pick) and NaLyssa Smith (2022 No. 2 overall).
Reality check: The problem is that the Fever keep cutting their top draft picks. Emily Engstler (No. 4 overall pick, 2022), Kysre Gondrezick (No. 4, 2021) and Lauren Cox (No. 3, 2021) were all waived for nothing in return.
In a league where young players often take years to fully contribute, there are concerns about the Fever's ability to develop fresh talent.
The bottom line: Boston and Smith might be so good it doesn't matter, but even if things go right, Indiana is years away from competing.
Go deeper