Former Biden admin disinformation chief sues Fox News for defamation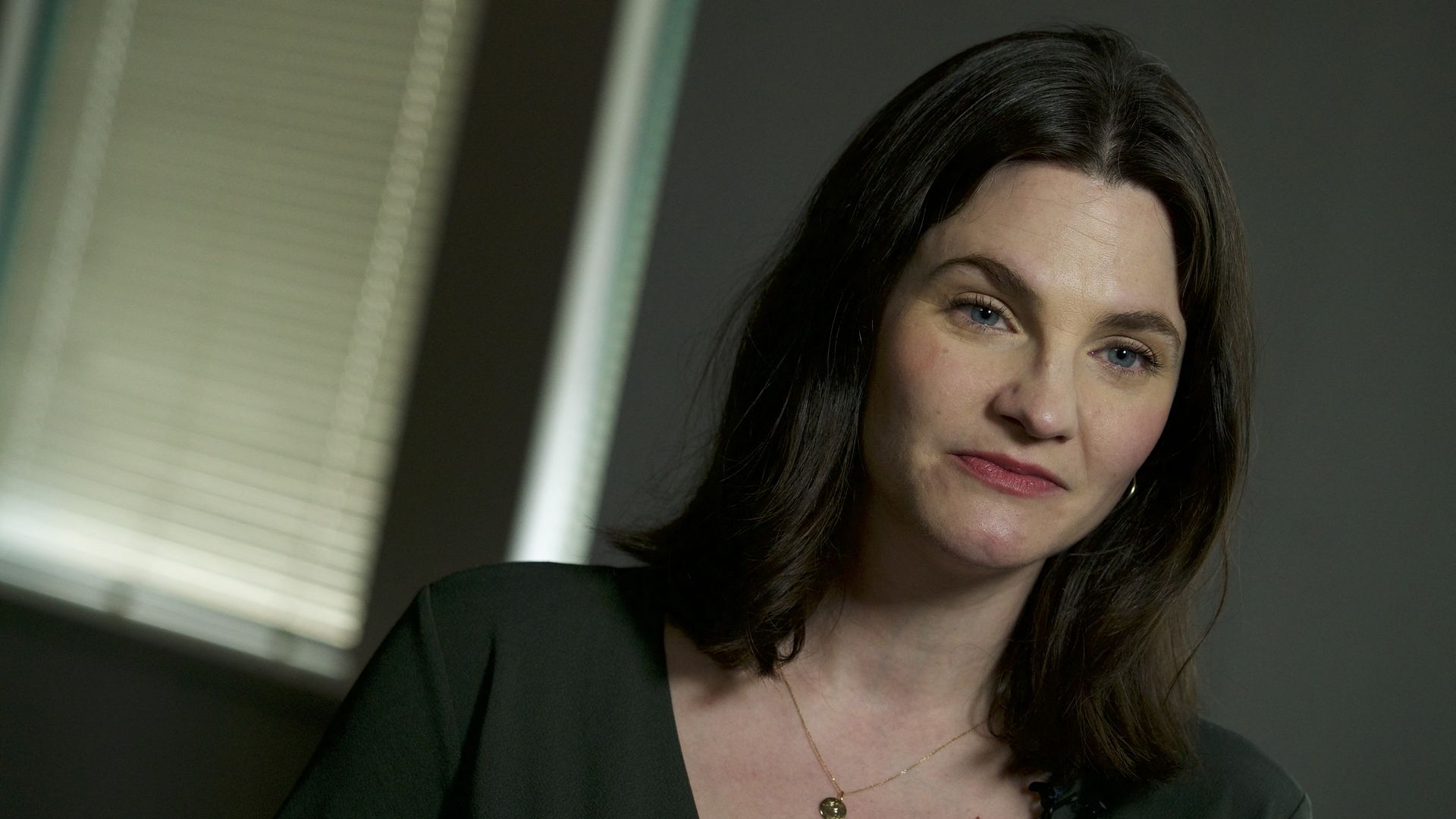 Fox News is facing a defamation lawsuit from former Biden administration disinformation chief Nina Jankowicz, who accuses the network of telling "destructive" lies that harmed her career and threatened her safety.
Driving the news: Jankowicz alleges in the suit that she resigned from the since-dissolved DHS unit, the Disinformation Governance Board, last year "due to harassment arising from Fox's defamation."
The dissolved unit monitored disinformation threats to national security.
Details: Jankowicz also alleges in the suit that the board's "work was paused as a result of Fox's false statements and the ensuing harassment" and that this continued after her resignation.
"Over the course of eight months in 2022, Fox talked about Jankowicz more than 300 times," states the complaint, filed in Delaware on Wednesday.
"Across its broadcast and online publications, Fox's employee hosts and commentators derided and lied about Jankowicz on repeat — and continue to do so even today," it reads.
Of note: The suit also references the lawsuit brought by Dominion Voting Systems, which Fox settled in a Delaware court for over $787 million last month.
"This commitment to stay the course even as readily available information contradicted statements of fact made on Fox's platforms is consistent with Fox's practices in other contexts, including in its election denialism and the related defamation of Dominion Voting Systems," the suit states.
Between the lines: Successfully suing for defamation in the U.S. is intentionally difficult.
If Dominion's case had gone to trial, it would've had to prove that not only had Fox News made false statements (which it did before the settlement), but also demonstrate malice — that the network knowingly spread false information or recklessly disregarded the truth.
Jankowicz would have to "meet the same threshold" at a trial as Dominion would, noted the New York Times, which first reported on her lawsuit.
Zoom in: "To bolster its fabricated, bullying narrative of Jankowicz, Fox falsely claimed that: 1) Jankowicz intended to censor Americans' speech; 2) Jankowicz was fired from her position with the federal government; and 3) Jankowicz wanted to give verified Twitter users, including herself, the power to edit others' tweets," the lawsuit alleges.
It says Fox's coverage of Jankowicz "was neither news nor political commentary; it was cheap, easy entertainment untethered from the facts, designed to make consumers believe that Jankowicz could and would suppress their speech. Fox chose to lie about Jankowicz deliberately. Its statements were false and calculated to cause harm, and they did."
What they're saying: Rylee Sommers-Flanagan, a lawyer for Jankowicz, said in an emailed statement on Wednesday evening that "Fox's obsessive defamation of Nina's character and professionalism unleashed a torrent of abuse which has caused her irreparable harm both personally and professionally."
"We look forward to litigating this case in Delaware and to sending a strong message on behalf of millions of sane Americans that no one — not even Fox News — is shielded from the consequences of knowingly peddling lies."
Zoom out: Fox News also faces a $2.7 billion lawsuit from election technology company Smartmatic and one former producer Abby Grossberg, who's accused the network of sexual discrimination.
Representatives for Fox News did not immediately respond to Axios' request for comment.
More from Axios:
Editor's note: This article has been updated with additional details throughout.
Go deeper