House panel subpoenas ex-director of DHS disinfo board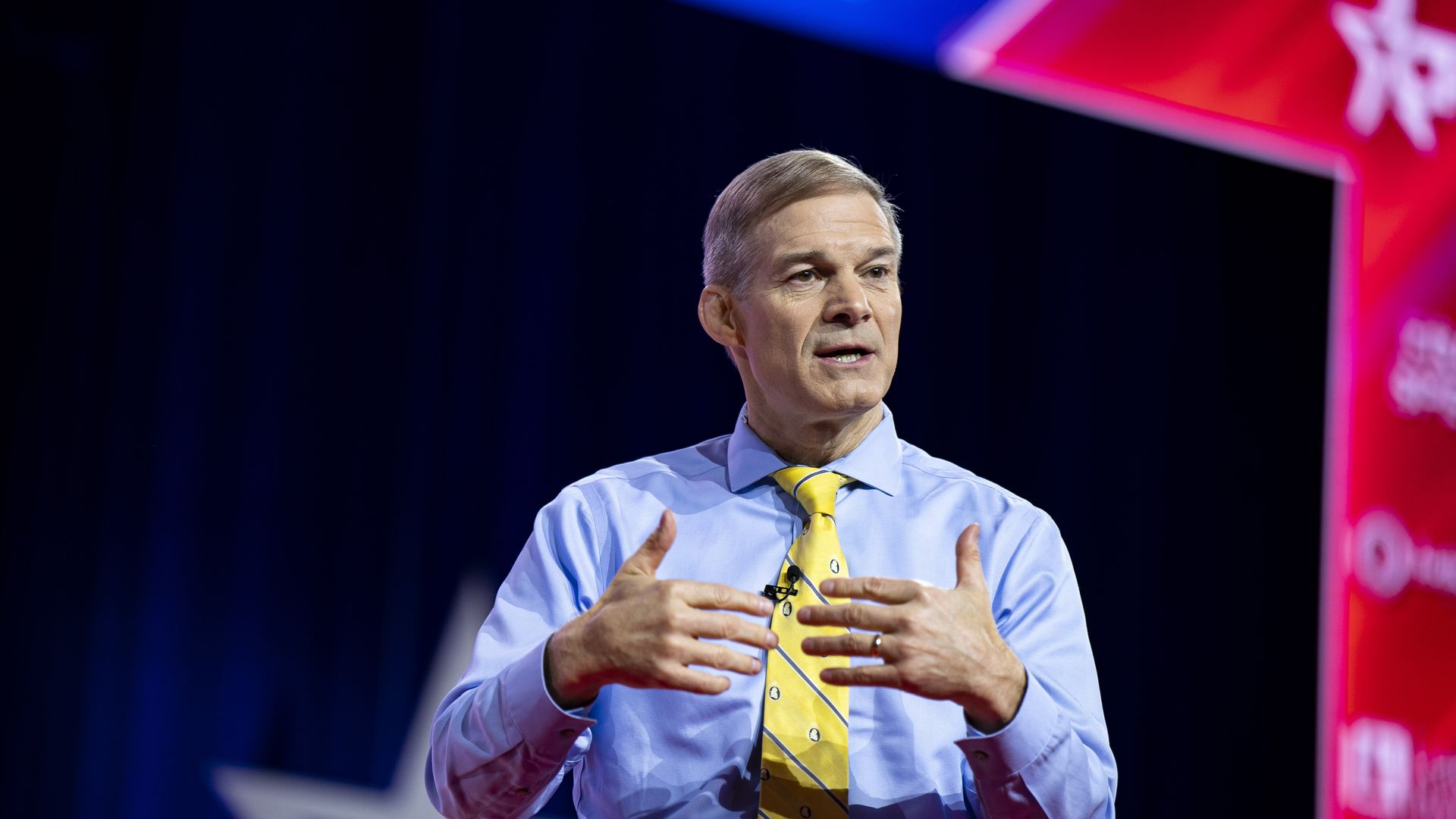 A House committee on Monday subpoenaed Nina Jancowicz, the former executive director of the Department of Homeland Security's now-dissolved Disinformation Governance Board.
Why it matters: The subpoena is part of a House Judiciary select subcommittee's investigation into the alleged "weaponization" of the federal government, and the short-lived board has been held up by conservative critics as a prime example of that phenomenon.
Driving the news: Rep. Jim Jordan (R-Ohio), the chair of both the Judiciary Committee and the select subcommittee, wrote in his subpoena of Jankowicz that he has requested her voluntary testimony multiple times since last May.
In a letter to Jankowicz in December, Jordan wrote that the disinformation board was "an anti-democratic and un-American attempt to establish a de facto Ministry of Truth within the federal government."
The board, which had a stated goal to "coordinate countering misinformation related to homeland security," was launched last April, but it was scuttled and Jankowicz resigned weeks later amid backlash.
Jordan said Monday he is seeking information on Jankowicz's "official actions and duties" as a DHS official, how the Board planned to define "disinformation," and its planned methods for gathering information, combating disinformation and protecting First Amendment rights.
The other side: Jankowicz told Axios, "I will happily testify to the truth of the Board under oath: That it was a working group meant to address disinformation that endangered Americans' safety. Because of the Republican Party's irresponsible lies about it our democracy is less secure."
She also accused Jordan of "abuse of congressional oversight powers" and said the select subcommittee is "the entity that is actually weaponizing our government."
Zoom in: Jordan also subpoenaed two former National School Boards Association officials who pressed for a federal response to threats towards school boards in 2021.
The subpoenas of former NSBA Interim Executive Director and CEO Chip Slaven and former NSBA President Viola Garcia note that their voluntary testimony was requested in January.
The subpoena of the two NSBA officials centers on a September 2021 letter they wrote to President Biden asking for federal law enforcement to "deal with the growing number of threats of violence" against school boards over COVID-19 protocols and teaching about racism.
The DOJ investigated the threats, prompting a backlash from parents and conservatives who alleged the government was attempting to "criminalize" of free speech.
The backdrop: The move follows Jordan's subpoenas last month of Attorney General Merrick Garland, FBI Director Chris Wray and Education Secretary Miguel Cardona as part of his probe into the government's investigation of school board protesters.
The other side: Democrats are preparing to counter Republicans' school board investigation with videos of the threats made against school officials, according to Axios' Sophia Cai.
Go deeper