Parents in Michigan, Virginia sue AG over action on school board threats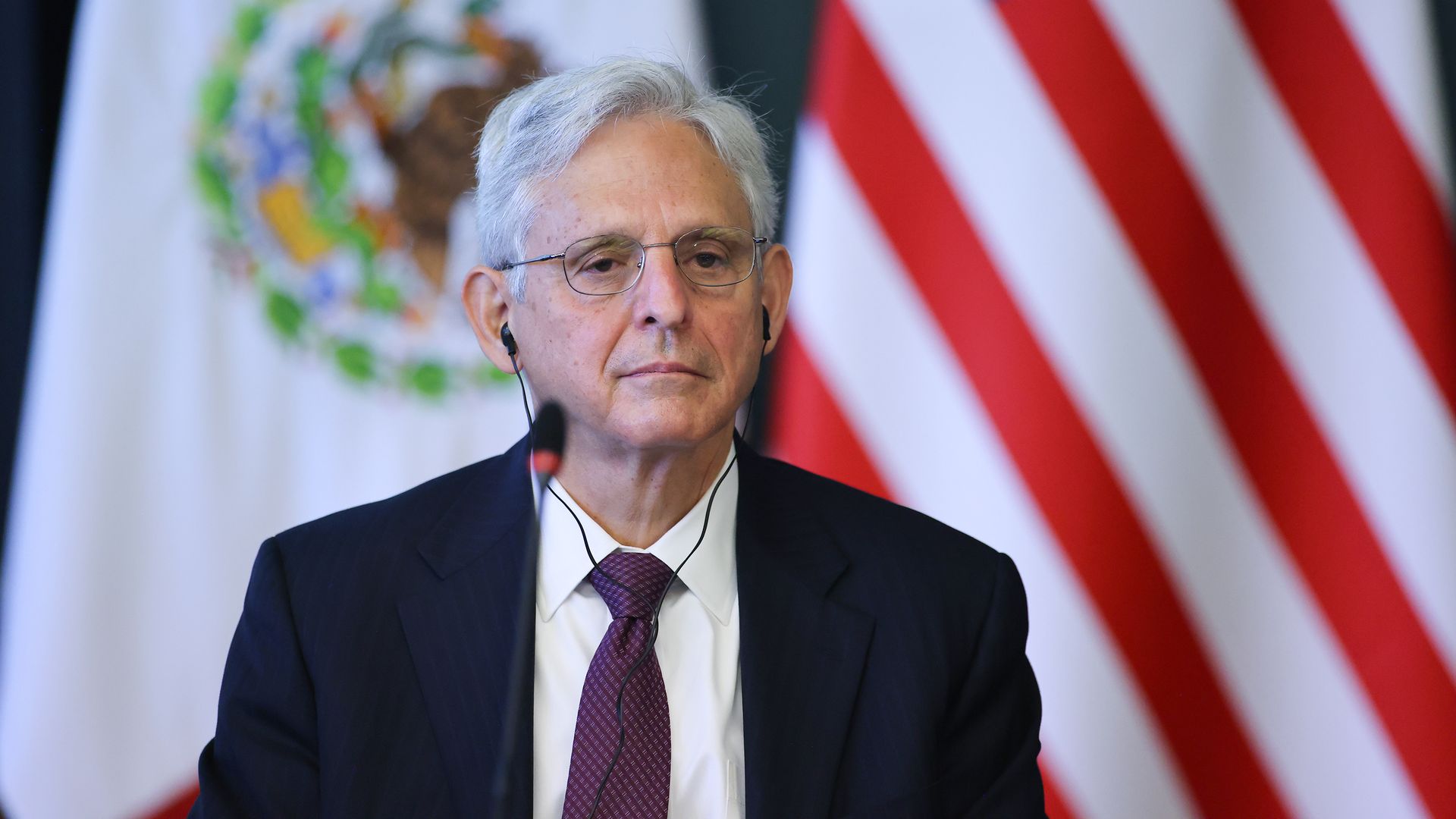 A group of parents in Michigan and Virginia accused Attorney General Merrick Garland in a federal lawsuit Tuesday of trying to "criminalize" free speech by directing law enforcement to review threats against school staff.
Why it matters: The lawsuit, filed by the conservative American Freedom Law Center on behalf of the parents in two school districts, accuses Garland of seeking to suppress free speech in his memorandum directing federal authorities to counter the threats spike.
Details: The lawsuit is seeking a "preliminary and permanent injunction," claims that the policy is causing "irreparable harm" to the parents in the Loudoun County Public Schools in Virginia and Saline Area Schools district of Michigan, "including the loss of their rights to free speech and expressive association."
It argues that they "want to speak up ... against the divisive, harmful, immoral, destructive, and racist agenda of the 'progressive' Left" across the U.S.
It cited as examples on behalf of a Saline resident concerns about the school board's transgender policy, "pornographic sexual education curricula," and what it called the school's "Critical Race Theory (CRT) indoctrination."
Of note: Neither the Loudoun County Public Schools nor the Saline Area Schools are named in the suit. Garland is the sole defendant.
The big picture: Republican lawmakers and conservative groups across the country are pushing back against CRT, a concept that links racial discrimination to the foundations of the U.S. and its legal system.
Garland's Oct. 5 memo followed a request from the National Schools Boards Association to President Biden, the FBI and the Secret Service asking for their protection against threats stemming from debates over COVID-19 and systemic racism in schools.
It directs the FBI and U.S. attorney's offices to meet with law enforcement within 30 days to work with local authorities to create response strategies to counter threats against school staff.
The Justice Department did not immediately respond to Axios' request for comment.
Go deeper