Fox News reaches 11th hour settlement with Dominion for over $787 million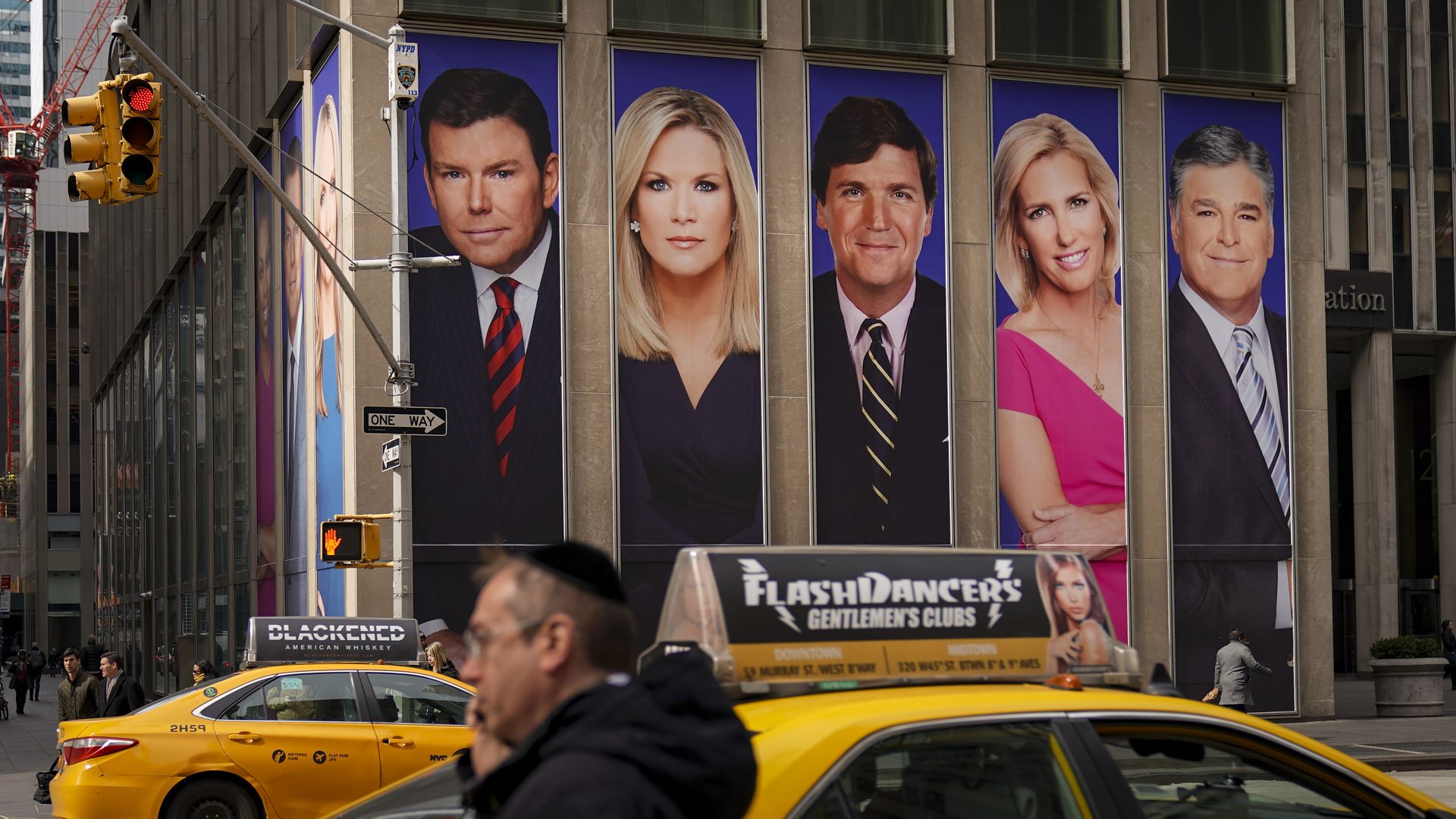 Fox News settled with Dominion Voting Systems on Tuesday for over $787 million in what would have been a historic defamation trial in a Delaware court.
Why it matters: The 11th-hour settlement protects Fox executives from having to possibly testify in court about their role in the network's airing of 2020 election lies.
Details: "The parties have resolved their case," Delaware Superior Court Judge Eric Davis said to the jury around 4:00 p.m., ET, more than two hours after opening statements for the trial were slated to begin.
In a statement following the settlement decision, Fox News acknowledged that the court found that it aired falsehoods which could have implications for other defamation cases it faces.
"We acknowledge the Court's rulings finding certain claims about Dominion to be false. This settlement reflects FOX's continued commitment to the highest journalistic standards," the company said.
A source has confirmed to Axios that Fox News will not be required to give any apologies or retractions on its air as a part of the settlement deal.
Setting the scene: Fox News executives and its lawyers immediately fled the courthouse after the decision was announced and did not take questions from the press.
Dominion lawyers and executives held a press briefing for press outside of the reporters, where attorney Justin Nelson announced that Fox News will pay over $787 million to the company.
"Today represents a ringing endorsement for truth and democracy," Nelson said.
The big picture: The deal represents the largest media defamation settlement in history.
A $177 million settlement in 2017 between ABC News and Beef Products Inc., a South Dakota meat processing company, was the largest-ever media settlement in the U.S. prior to this agreement.
Be smart: For Fox, a settlement "would mean setting a precedent of paying when sued for defamation, which would be a bad precedent for them," said Shan Wu, a criminal defense attorney,
A settlement prevents Fox from having to face even more potentially incriminating and embarrassing evidence being made public during a trial.
Catch up quick: Legal experts believed that Fox would have faced an uphill battle in court, given how unusually strong Dominion's case was.
The judge overseeing the trial had already ruled that Fox News made false statements before the trial even started.
But convincing a jury that Dominion should recieve damages amounting to $1.6 billion, which is the total amount it sued Fox for, may have been much more difficult.
Bottom line: "Dominion Voting Systems seems to want its reputation restored as well as large monetary damages, so any settlement would need to satisfy both these concerns in order to reach an agreement," said University of Tennessee journalism professor Stuart Brotman.
Go deeper: Listen to the Axios Today podcast, where host Niala Boodhoo and Sara Fischer discuss what the case means for Fox News and its coverage, as we have entered the 2024 election season.
Go deeper