America braces for historic trial between Dominion and Fox News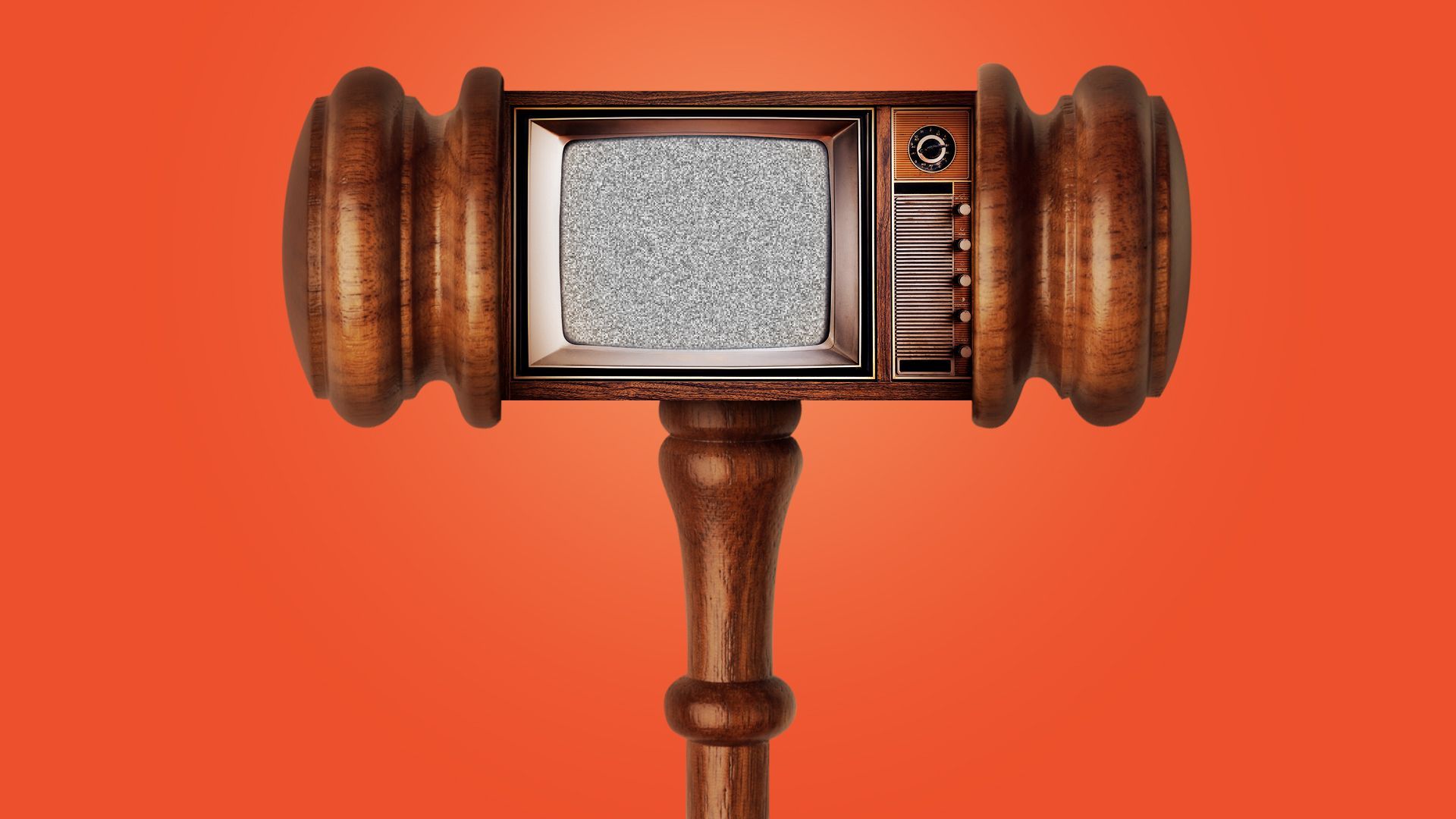 Dominion Voting Systems tomorrow will square off in court against Fox News, more than two years after filing a $1.6 billion defamation suit accusing the network of knowingly airing disinformation about election fraud in the 2020 presidential contest.
Why it matters: The trial could set an important First Amendment precedent and shape political coverage by one of America's most powerful media outlets.
The big picture: Successfully suing for defamation in the U.S. is intentionally difficult — but legal experts believe Dominion has an especially strong case.
Dominion not only has to prove that Fox News made false statements, which it already has done, but also must demonstrate malice and that those false statements caused harm.
Unintentional errors, for example, wouldn't meet the legal threshold.
If Dominion wins: It could convince Fox News to become more cautious ahead of 2024 elections, particularly when it comes to ballot fraud allegations.
There also could be shakeups both behind and in front of the cameras at Fox News, as shareholders are unlikely to sit by quietly if a jury awards Dominion what it seeks or more.
A Dominion victory also could embolden others to sue media organizations when they feel wronged, although legal experts tell Axios the risk is remote.
"I do think it's an uphill battle [for Fox]," University of Tennessee journalism professor Stuart Brotman said. "But you have some very powerful, famous media personalities testifying, and jurors can be captivated."
If Fox wins: Not only would it reaffirm America's very high bar for media defamation, but also would provide Fox News with a legal roadmap for airing future falsehoods.
The network has parted ways with one of the on-air hosts who allegedly defamed Dominion, Lou Dobbs, but continues to employee others, including Maria Bartiromo and Jeanine Pirro.
Either way: The trial could influence how Fox News defends itself against other defamation charges, most notably a $2.7 billion case brought by election technology company Smartmatic.
What they're saying: "In my opinion, [a Fox victory] would open our society up to a return to what used to be referred to as the yellow journalism of the late 19th century, like the Hearst newspapers that led to wars," says Catherine Ross, a George Washington University constitutional law professor who focuses on the First Amendment.
Look ahead: Opening arguments are expected to begin at 9am ET on Monday, with a live audio stream available to those outside the courtroom.
Go deeper