Dominion files $1.6 billion defamation lawsuit against Fox News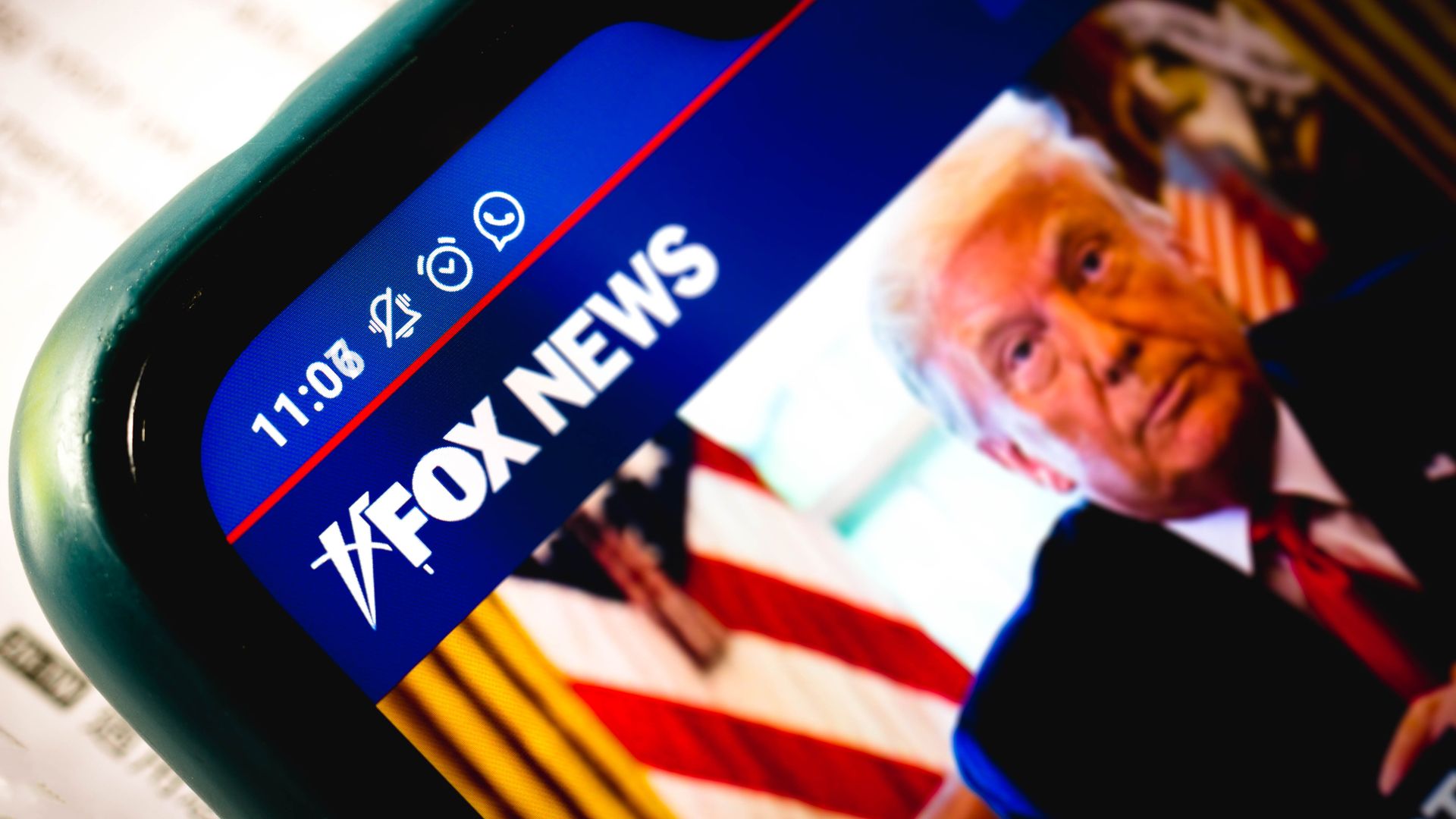 Dominion Voting Systems filed a defamation lawsuit on Friday seeking $1.6 billion in damages against Fox News, arguing that the network knowingly spread misinformation about the company's role in nonexistent voter fraud.
Why it matters: This is the first time Dominion has sued a media company in its efforts to collect billions in damages from pro-Trump figures who have pushed baseless conspiracy theories about its voting machines.
Dominion has previously sued Trump's personal attorney Rudy Giuliani, pro-Trump lawyer Sidney Powell, and the pro-Trump MyPillow CEO Mike Lindell. All have appeared as guests on Fox News.
Smartmatic, another voting company baselessly accused of taking part in an international communist plot to rig the election for Joe Biden, filed a $2.7 billion defamation lawsuit against Fox, some of the network's top hosts, Giuliani, and Powell in February.
Between the lines: Powell moved to dismiss Dominion's lawsuit against her earlier this week, arguing that "no reasonable person" would conclude that her claims about an election-rigging scheme "were truly statements of fact."
Fox also moved to dismiss the lawsuit by Smartmatic in February, claiming the suit seeks to "stifle debate and chill vital First Amendment activities."
Details: Dominion argues that Fox News "set out to lure viewers back — including President Trump himself — by intentionally and falsely blaming Dominion for President Trump's loss by rigging the election."
"Fox, one of the most powerful media companies in the United States, gave life to a manufactured storyline about election fraud that cast a then-little-known voting machine company called Dominion as the villain," the lawsuit reads.
"[E]ven after Fox was put on specific written notice of the facts, it stuck to the inherently improbable and demonstrably false preconceived narrative and continued broadcasting the lies of facially unreliable sources — which were embraced by Fox's own on-air personalities — because the lies were good for Fox's business."
"These lies transformed Dominion into a household name. As a result of Fox's orchestrated defamatory campaign, Dominion's employees, from its software engineers to its founder and Chief Executive Officer, have been repeatedly harassed. Some have even received death threats. And of course, Dominion's business has suffered enormous and irreparable economic harm."
The other side: "Fox News Media is proud of our 2020 election coverage, which stands in the highest tradition of American journalism, and will vigorously defend against this baseless lawsuit in court," Fox said in an emailed statement.
The big picture: Defamation lawsuits have so far proven somewhat effective in curbing the spread of disinformation about voter fraud on cable TV, although political disinformation about the coronavirus and the Capitol attack on Jan. 6 is still prevalent on some conservative networks, particularly in primetime, as Axios reported in February.
The bottom line: "The truth matters. Lies have consequences," Dominion's complaint says. There was no widespread fraud in the 2020 election. The Department of Homeland Security called the election "the most secure in American history."
Go deeper