Fox News seeks restraining order against producer over Dominion lawsuit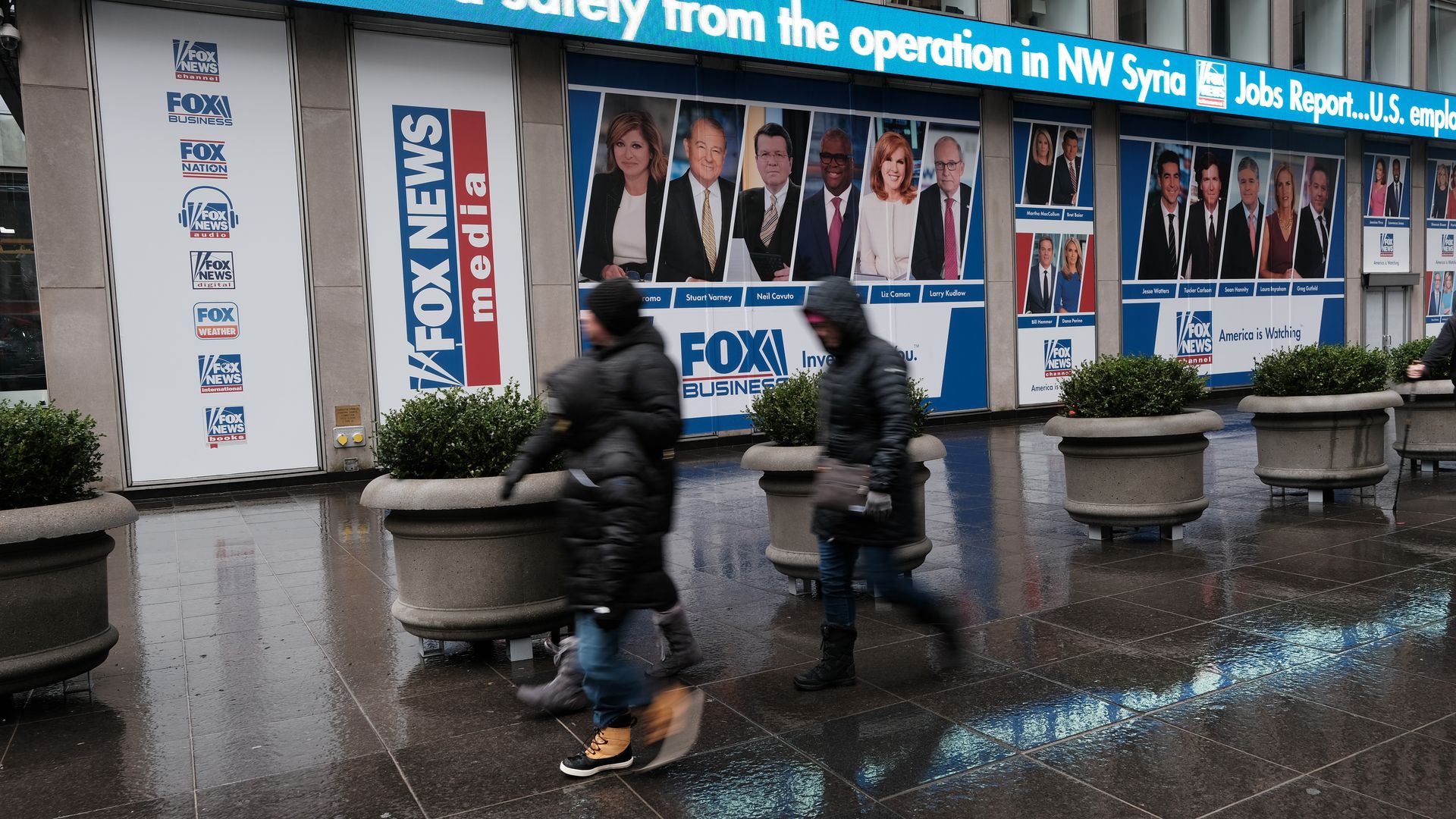 Fox News is seeking a temporary restraining order against a senior producer named in Dominion Voting Systems' defamation lawsuit against the network.
Driving the news: Abby Grossberg, who's worked with Fox News hosts Tucker Carlson and Maria Bartiromo, filed lawsuits against the network in New York and Delaware Monday, alleging the firm coached her in "a coercive and intimidating manner" ahead of her September deposition in the Dominion case, per the New York Times.
She also alleges a culture of misogyny and discrimination at the network.
What they're saying: "Ms. Grossberg has threatened to disclose Fox's attorney-client privileged information and we filed a temporary restraining order to protect our rights," a Fox News spokesperson said in an emailed statement on the court filing seeking a temporary restraining order.
On Grossberg's lawsuit allegations, a Fox News spokesperson said the company had "engaged an independent outside counsel to immediately investigate the concerns raised by Ms. Grossberg, which were made following a critical performance review."
Fox News will vigorously defend against the claims, according to the spokesperson.
The other side: "Having just received and read Fox News' frivolous attempt to silence Abby Grossberg, we are happy that the full story regarding her case will now be heard by three separate courts," Parisis Filippatos, the attorney representing Grossberg, said in a statement to The Daily Beast's Confider.
Filippatos added they're confident that in each of these courts "she will receive the justice she deserves and certainly the fair treatment which she hasn't experienced thus far from her employer Fox News."
Go deeper