Legal filings: Tucker Carlson said of Trump, "I hate him passionately"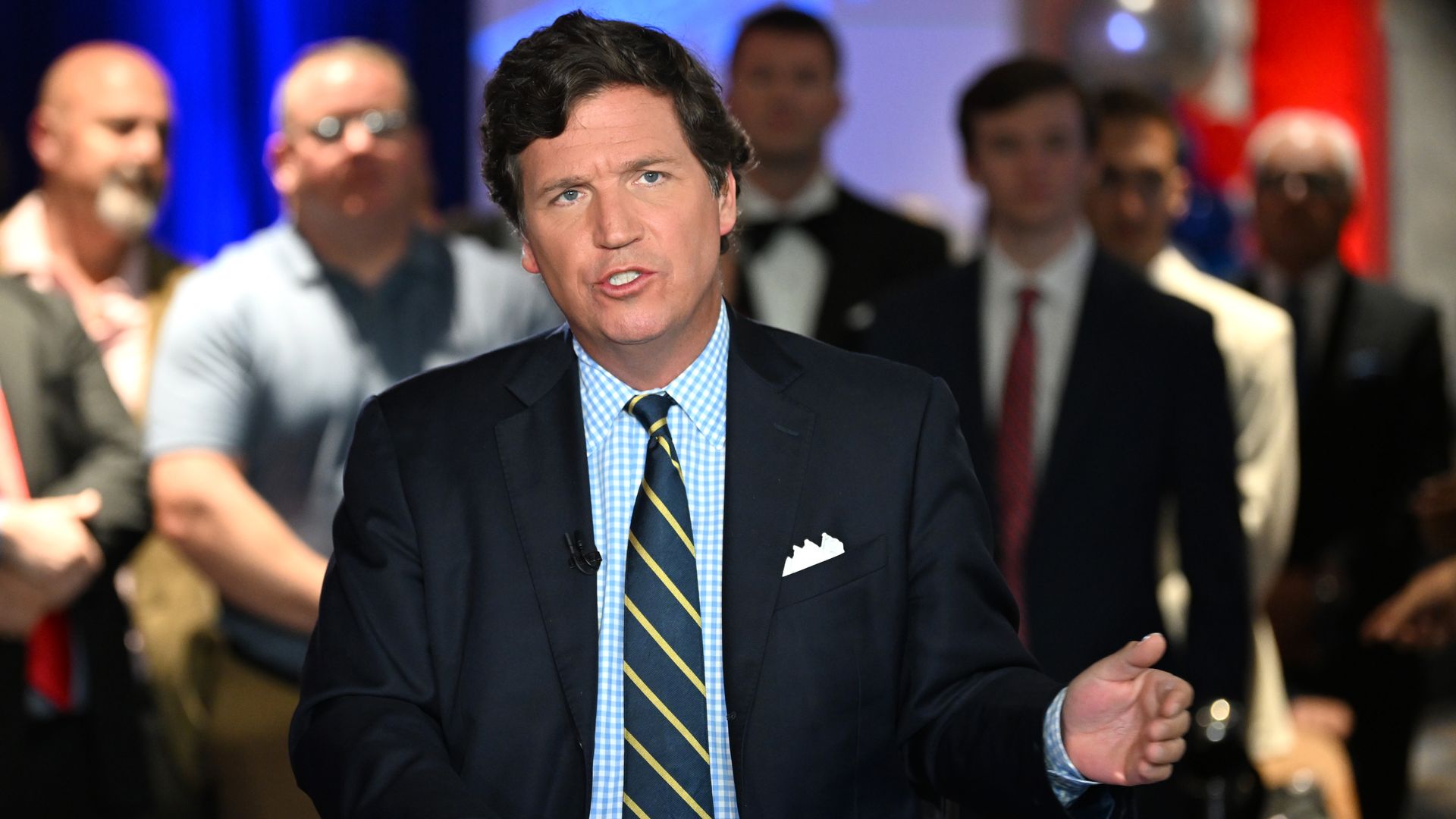 Fox News host Tucker Carlson expressed an intense dislike of former President Trump post-2020 election text messages, according to new court filings from Dominion Voting Systems submitted in its lawsuit against the news outlet.
Details: "We are very, very close to being able to ignore Trump most nights. I truly can't wait," Carlson allegedly said in one text message to a co-worker two days before the U.S. Capitol riot on Jan. 4, 2021, per the filings, which were unsealed Tuesday. "I hate him passionately."
The big picture: The filings build on earlier court documents submitted last month in the lawsuit that Dominion has used to argue that Fox "knew" that "Trump lost the election" while "Fox viewers heard a different story— repeatedly."
The February filings stated that Carlson said in a text on the day of the insurrection that Trump is "a demonic force. A destroyer."
What they're saying: Fox News said in a statement Tuesday that Dominion is "using more distortions and misinformation in their PR campaign to smear FOX News and trample on free speech and freedom of the press."
Representatives for Trump did not immediately respond to Axios' request for comment.
Go deeper