Fox stars privately bashed election fraud claims the network pushed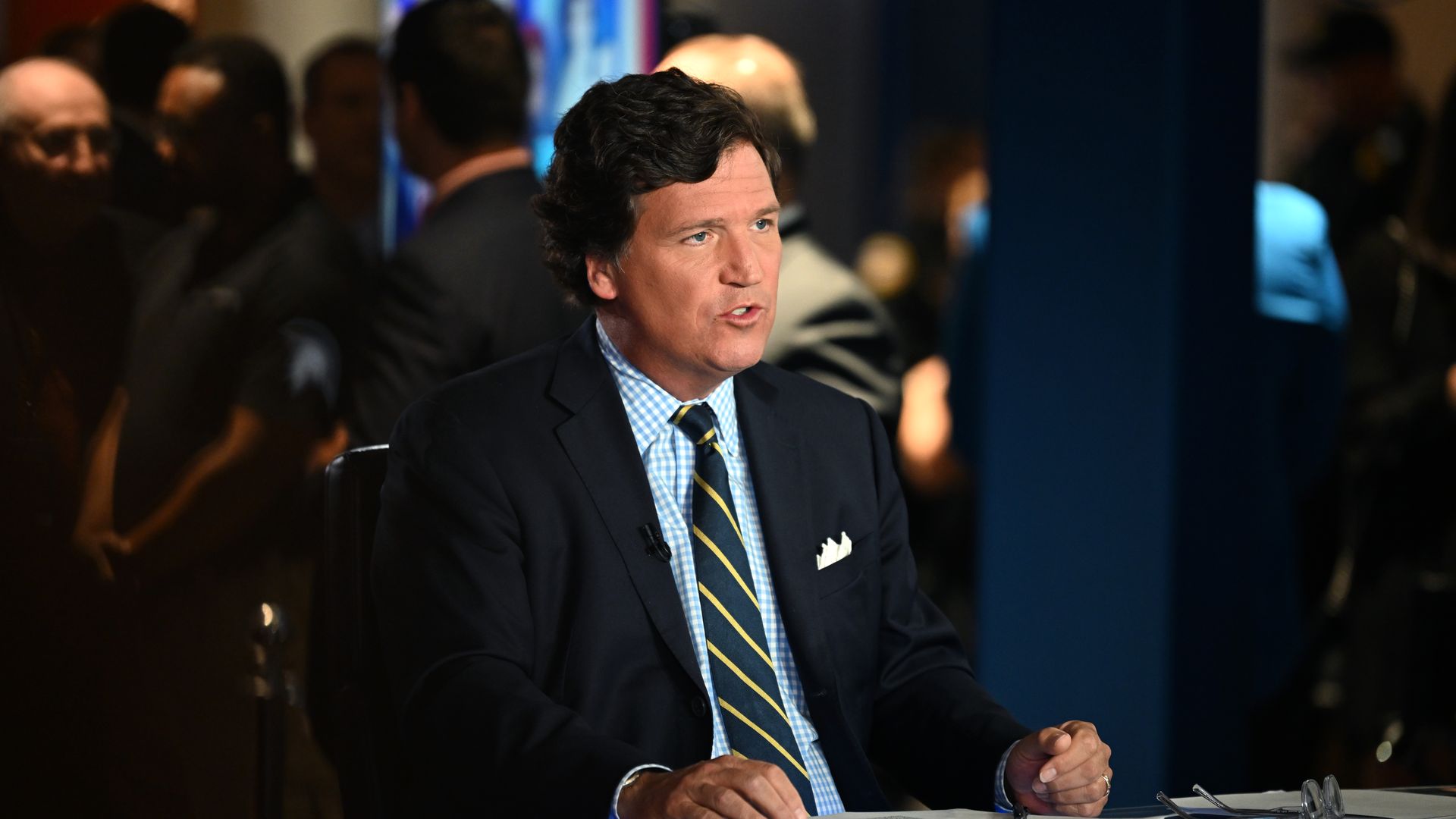 Top hosts and executives at Fox News privately slammed former President Trump's election fraud claims as "total BS," according to court documents filed in Dominion Voting Systems' defamation lawsuit against Fox.
Why it matters: The filing argues that Fox "knew that Donald Trump lost the election" while "Fox viewers heard a different story— repeatedly."
What's happening: The voting machine company is seeking $1.6 billion in damages, and alleges the network knowingly spread misinformation about Dominion's role in nonexistent voter fraud.
Dozens of Fox News hosts, producers and senior executives are quoted in the court documents.
Fox said in a statement: "There will be a lot of noise and confusion generated by Dominion and their opportunistic private equity owners, but the core of this case remains about freedom of the press and freedom of speech, which are fundamental rights afforded by the Constitution and protected by New York Times v. Sullivan."
Details: The redacted communications and testimonies from depositions take aim at Trump allies, including attorneys Rudy Giuliani and Sidney Powell, who spread conspiracy theories about Dominion machines.
Tommy Firth, a producer for Laura Ingraham's show, texted a Fox executive on Nov. 8, 2020: "This dominion sh*t is going to give me a f*cking aneurysm—as many times as I've told Laura it's bs, she sees sh*t posters and trump tweeting about it."
Host Sean Hannity testified that "that whole narrative that Sidney [Powell] was pushing, I did not believe it for one second" — despite inviting her onto his show without challenging her claims, per the filing.
On Jan. 6, 2021, the filing says host Tucker Carlson texted that Trump is "a demonic force. A destroyer. But he's not going to destroy us."
Per the court document, Fox Corp. chair Rupert Murdoch told Fox News CEO Suzanne Scott: "It's been suggested our prime time three should independently or together say something like 'the election is over and Joe Biden won,'" and that such a statement "would go a long way to stop the Trump myth that the election stolen."
Murdoch at one point called the baseless voter fraud claims "really crazy stuff" in a text.
Fox filed a separate counterclaim against Dominion, alleging that the company has no evidence to back its $1.6 billion claim for damages.
Go deeper