Murdoch questioned if Fox News hosts "went too far" with voter fraud claims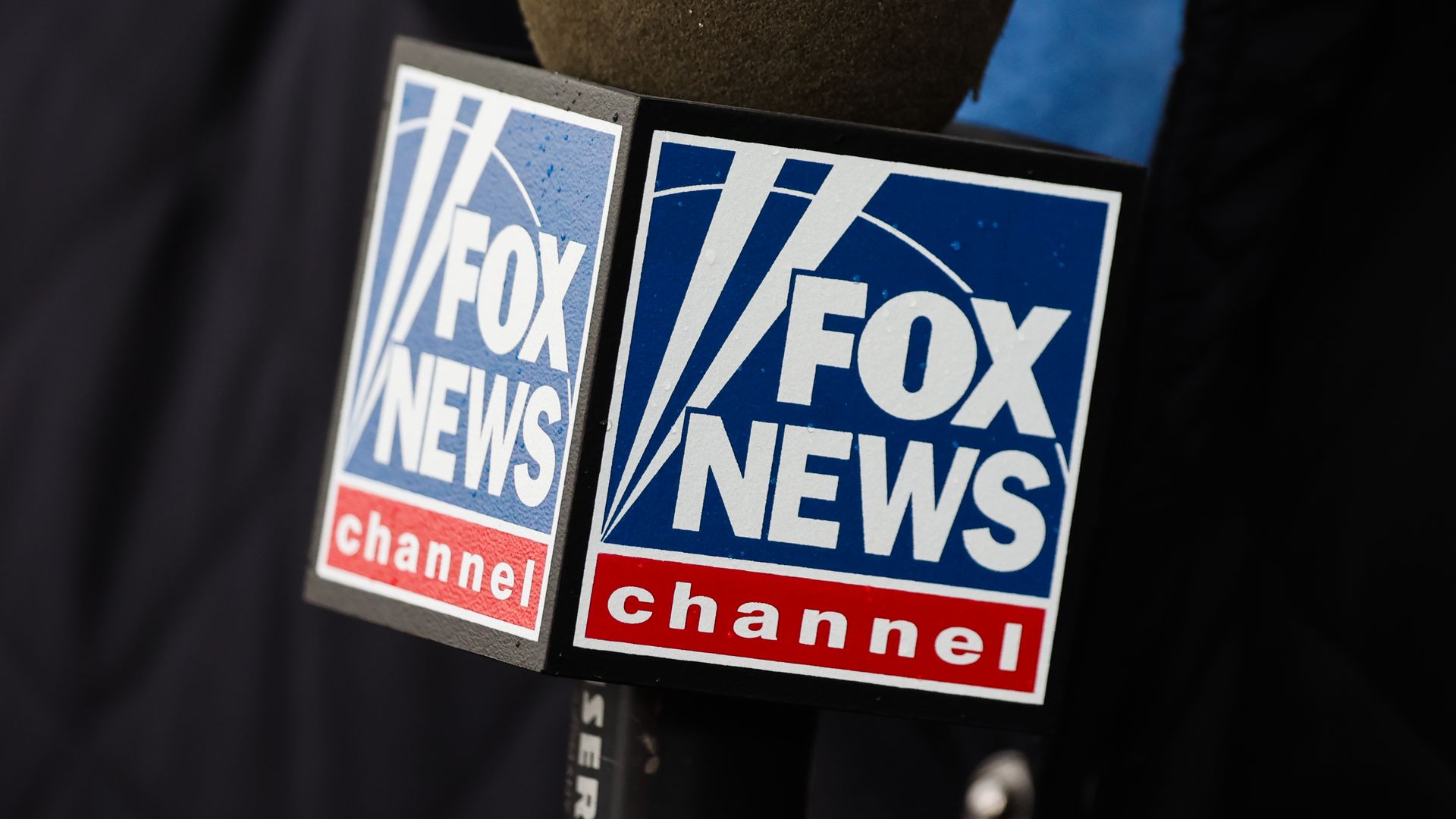 Fox Corp. chair Rupert Murdoch told Fox News CEO Suzanne Scott that hosts Sean Hannity and Laura Ingraham maybe "went too far" in pushing former President Trump's election fraud claims on the network, according to court documents made public Tuesday.
The big picture: The redacted documents submitted in Dominion Voting Systems' defamation lawsuit against Fox News chronicle a string of texts, emails and depositions, portraying a network that embraced election conspiracy theories amid declining viewership — despite slamming them privately.
Murdoch in particular showed skepticism about Fox News' broadcast of Trump's claims, even as the network's hosts increasingly platformed Trump allies including Sidney Powell.
Zoom in: Murdoch told Scott in a Nov. 16, 2020 email that Trump would "concede eventually," but in a Nov. 19, 2020 email to a friend he described Trump and his then-lawyer Rudy Giuliani as "both increasingly mad" due to their election claims, the records allege.
He said in the email there'd "be riots like never before" if the election results were overturned in favor of Trump, according to the filings.
Murdoch expressed concern about the network's amplification of Trump's claims in a Jan. 21, 2020 email to Scott: "Still getting mud thrown at us! … Maybe Sean and Laura went too far. All very well for Sean to tell you he was in despair about Trump but what did he tell his viewers?"
He also called the baseless voter fraud claims "really crazy stuff" in a text referenced in the documents.
The filings state that in another exchange, Scott said it'd been suggested that Fox's primetime hosts should "say something like 'the election is over and Joe Biden won." Murdoch replied that a version of this "would go a long way to stop the Trump myth that the election stolen."
Worth noting: A transcript of his January deposition shows that Murdoch admitted he had never seen any credible evidence to suggest Dominion was coordinating a massive effort to steal the election.
"You've never believed that Dominion was involved in an effort to delegitimize and destroy votes for Donald Trump, correct?" the Dominion lawyer asked.
"I'm open to persuasion; but, no, I've never seen it," Murdoch replied.
State of play: Dominion has accused Fox News of knowingly spreading misinformation about Dominion's role by those who allege voter fraud.
Dozens of Fox News hosts, producers and senior executives are quoted in the court documents released Tuesday in Dominion's $1.6 billion suit against Fox News.
The intrigue: In the days after the 2020 election, Fox's biggest personalities expressed resentment toward their news organization, the court records indicate.
Ingraham texted Carlson and Hannity in a Nov. 16, 2020, group chat saying, "We are all officially working for an organization that hates us."
Two days after the election, the filings state that Fox Corporation lawyer Viet Dinh wrote in an email to top executives: "Hannity is getting awfully close to the line with his commentary and guests tonight."
Meanwhile, the filings indicate that Fox News host Tucker Carlson texted an unknown coworker two days before the U.S. Capitol riot, saying that he hated Trump "passionately" and that they were "very close to being able to ignore" him most nights.
Separately, Fox News host Maria Bartiromo said in text messages with former Trump adviser Steve Bannon that she was "so depressed," per the court documents.
"I can't take this," she said. "I want to see massive fraud exposed. Will [Trump] be able to turn this around? I told my team we are not allowed to say pres elect at all. Not in scripts or in banners on air. Until this moves through the courts."
Bannon replied saying, "You are our fighter. Enough with the sad! We need u."
The other side: Fox News said in a statement Tuesday that Dominion is "using more distortions and misinformation in their PR campaign to smear FOX News and trample on free speech and freedom of the press."
"We already know they will say and do anything to try to win this case, but to twist and even misattribute quotes to the highest levels of our company is truly beyond the pale."
Go deeper: Rupert Murdoch admits Fox News hosts peddled election lies
Editor's note: This article has been updated with additional details throughout.
Go deeper