Rupert Murdoch admits Fox News hosts peddled election lies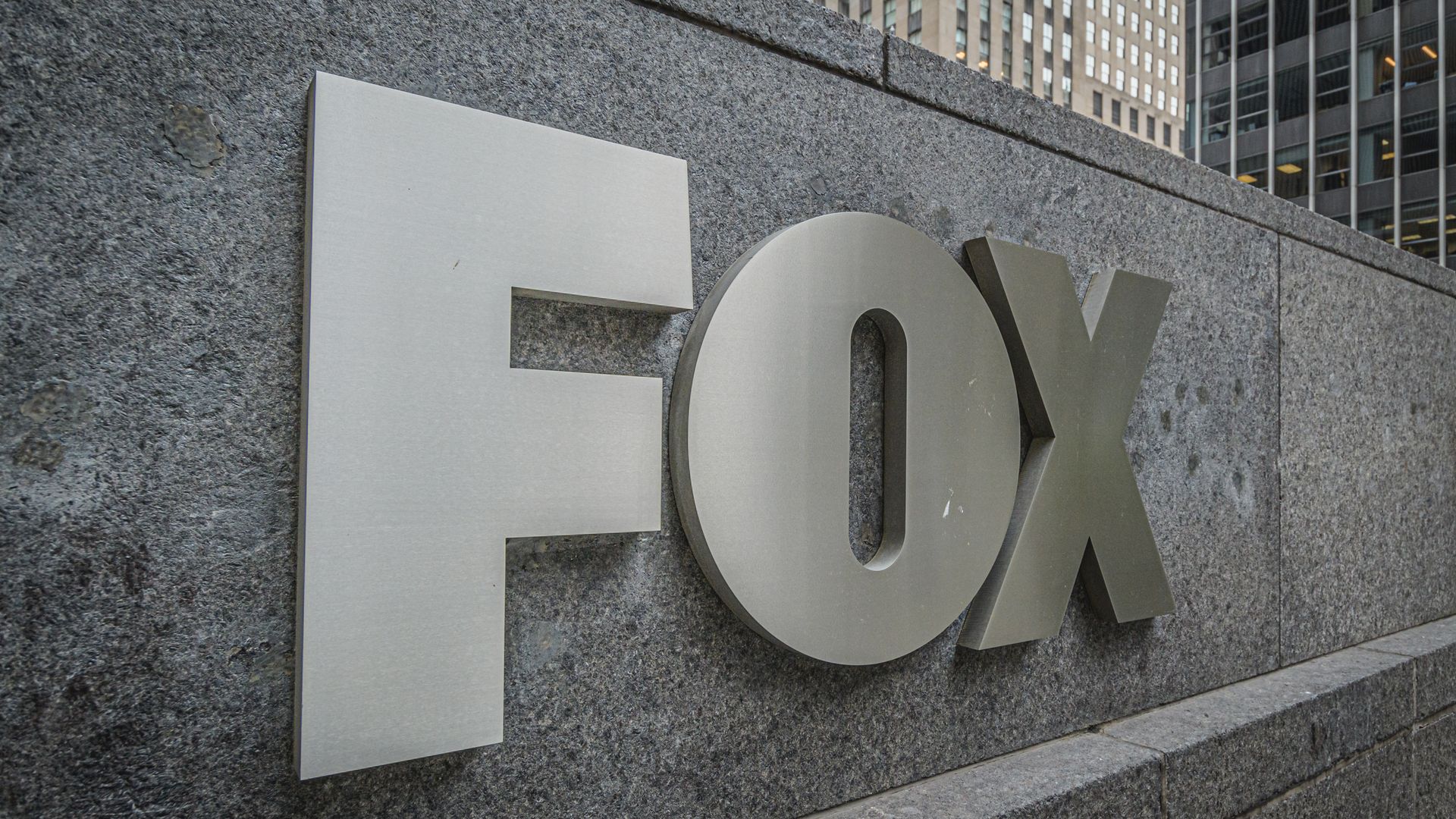 Fox Corp. Chairman Rupert Murdoch acknowledged in a legal deposition last month that hosts from Fox News promoted the false notion that the 2020 election was stolen, according to a legal filing from Dominion Voting Systems that was unsealed Monday.
Why it matters: The deposition adds to mounting evidence that executives in charge at the network knew their hosts were promoting election falsehoods but aired them anyway — a key aspect of Dominion's legal argument in its $1.6 billion defamation lawsuit against Fox.
In a statement, Dominion said that it is "a strong believer in the First Amendment and its protections. As long-settled law makes clear, the First Amendment does not shield broadcasters that knowingly or recklessly spread lies."
Details: The documents provide new insight into Murdoch's thinking during Fox's 2020 election coverage.
Asked during the deposition whether it is fair to say that he "seriously doubted any claim of massive election fraud," Murdoch said, "Oh, yes" and conceded that he doubted false narratives around election fraud from the beginning.
He also conceded that Fox News was "trying to straddle the line between spewing conspiracy theories on one hand, yet calling out the fact that they are actually false on the other."
Murdoch said he regrets the decision to continue letting Fox News personalities peddle election falsehoods. "I would have liked us to be stronger in denouncing it, in hindsight," he said.
Be smart: The filings show that Fox News executives, including Fox's chief legal and policy officer Viet Dinh, were aware that hosts were broadcasting falsehoods.
At one point during the deposition, Dinh conceded that Fox had an obligation to prevent and correct known falsehoods already the election.
Between the lines: The unsealed filing also provides new details about Murdoch's involvement with Fox News' editorial strategy and the Trump campaign.
According to the documents, Murdoch provided former President Trump's son-in-law and senior adviser, Jared Kushner, "with Fox confidential information about Biden's ads, along with debate strategy" but wouldn't help the Trump campaign on election night when Fox News became the first network to declare that President Biden won Arizona.
What they're saying: Fox said in a statement that Dominion's lawsuit "has always been more about what will generate headlines than what can withstand legal and factual scrutiny."
It added that Dominion's summary judgment motion "took an extreme, unsupported view of defamation law" that would prevent journalists from basic reporting.
The big picture: The new documents add to a mountain of evidence that legal experts say paint a tough defense for Fox.
Fox News and other media companies are protected by the First Amendment. To win a lawsuit for defamation, Dominion would need to prove that Fox News and its hosts acted with "actual malice" in peddling election conspiracies, which is a high legal bar.
But emerging evidence from the Dominion lawsuit shows Fox News hosts and executives did understand that the theories they promoted weren't true.
Last month, Dominion filed a briefing that showed top Fox News hosts and executives, including Tucker Carlson, privately slamming former President Trump's false election claims.
Bottom line: The documents prove that Fox News executives knew that the theories being promoted on-air were dubious but opted to put them forward anyway.
Go deeper