Axios What's Next
August 18, 2023
"Clean air centers" are a modern approach to combating wildfire smoke, one that some localities are gingerly embracing, as Jennifer reports.
Today's newsletter is 1,170 ... 4½ minutes.
1 big thing: "Clean air centers" are sprouting up, but can they help?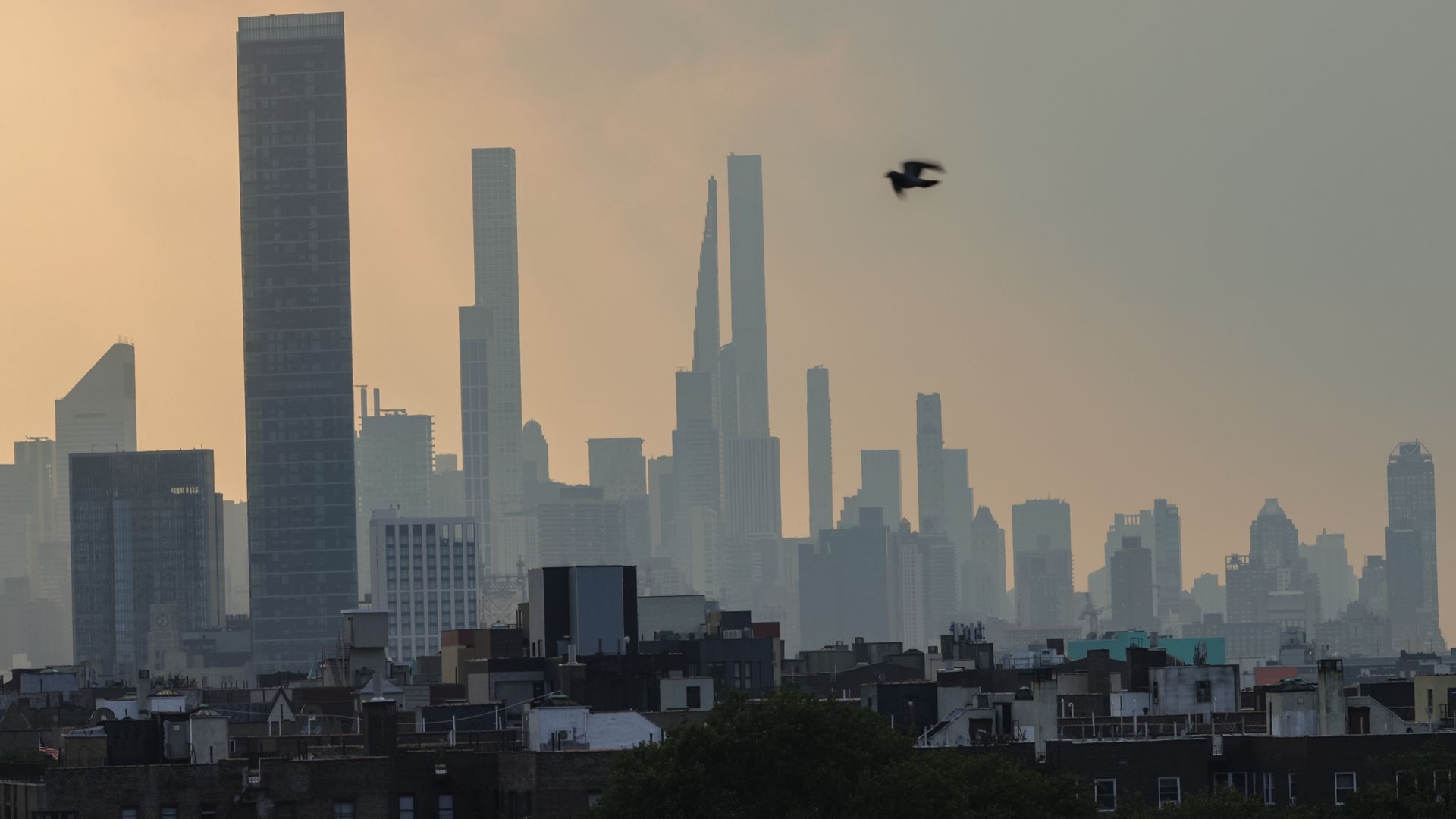 States, cities and counties across the country — led by California — are setting up "clean air centers," where residents can find respite from wildfire smoke and other airborne pollutants, Jennifer writes.
But traveling to them could expose people to the very hazards they're escaping.
And questions remain over whether these centers — which federal grants and legislation increasingly support — are more helpful than wearing a good-fitting N95 mask, and can attract enough people to make them worthwhile.
Why it matters: The health threats from wildfire smoke can be dire, and climate change is exposing far more Americans to it — inviting experiments in civic response.
People who are experiencing homelessness or have low socioeconomic status tend to suffer the most — and they're the ones officials are trying to help in particular by setting up fresh air havens.
Driving the news: Hundreds of clean air centers have opened in schools, libraries and community centers in California — primarily in the Bay Area — and other places are looking to emulate this emerging innovation.
Seattle, which is being smacked again by a terrifying heat wave, opened five such centers after wildfire smoke became oppressive.
At the federal level, Rep. Scott Peters (D-Calif.), together with Sens. Michael Bennet (D-Colo.) and Jeff Merkley (D-Ore.), introduced legislation in June to provide grants to local programs that establish clean air centers and give away air filtration units.
In New York City, where smoke from Canada turned the sky orange this summer, public advocate Jumaane D. Williams called for the designation of clean air centers in public buildings.
"This is not something that New Yorkers are used to," Williams tells Axios. "We want to build out an infrastructure to be able to address this and other issues."
How it works: Clean air centers are typically small rooms that have been retrofitted with souped-up air filtration systems — or, less expensively, with portable air cleaners, which are the size of a small refrigerator.
While public cooling centers can double as clean air centers — or urban "breathing rooms" — they need to be properly kitted up, experts say.
"Operating a clean air center is not as trivial as adding purifiers in a cooling center," Ilias Kavouras, professor of environmental sciences at the CUNY Graduate School of Public Health, told The City, a Gotham-based news organization. "There are no easy or cheap fix-ups."
Yes, but: It's not clear that if you build them, people will come — or that coaxing people out of poorly ventilated apartments is a better idea than supplying them with high-end masks or air purifiers, which some grant programs are also doing.
"We find that CACs [clean air centers] are underutilized, and practitioners lack adequate resources and tools for effective implementation," said a research paper, published last year in the journal Society & Natural Resources.
Where it stands: The Environmental Protection Agency is starting to promote clean air centers, using American Rescue Plan funding to help set them up in public schools.
The first four regions the EPA has targeted are California's Bay Area; Multnomah County, Oregon (home to Portland); Pima County, Arizona (home to Tucson); and Kittitas County in central Washington.
In California, Gov. Gavin Newsom signed legislation in 2019 setting aside $5 million for a statewide network of clean air centers that would be open to the public when air quality indexes reach dangerous levels.
The first one opened in a public library in San Francisco in 2022.
It's "a nondescript space with a few tables and chairs, a hand-washing station, and two quiet but impressive MERV 13 air filters," as Claire Elise Thompson described it in Grist.
Many others have followed, and the state will soon publish a map of the locations, which are marked with a new logo, said Amy MacPherson, spokeswoman for the California Air Resources Board.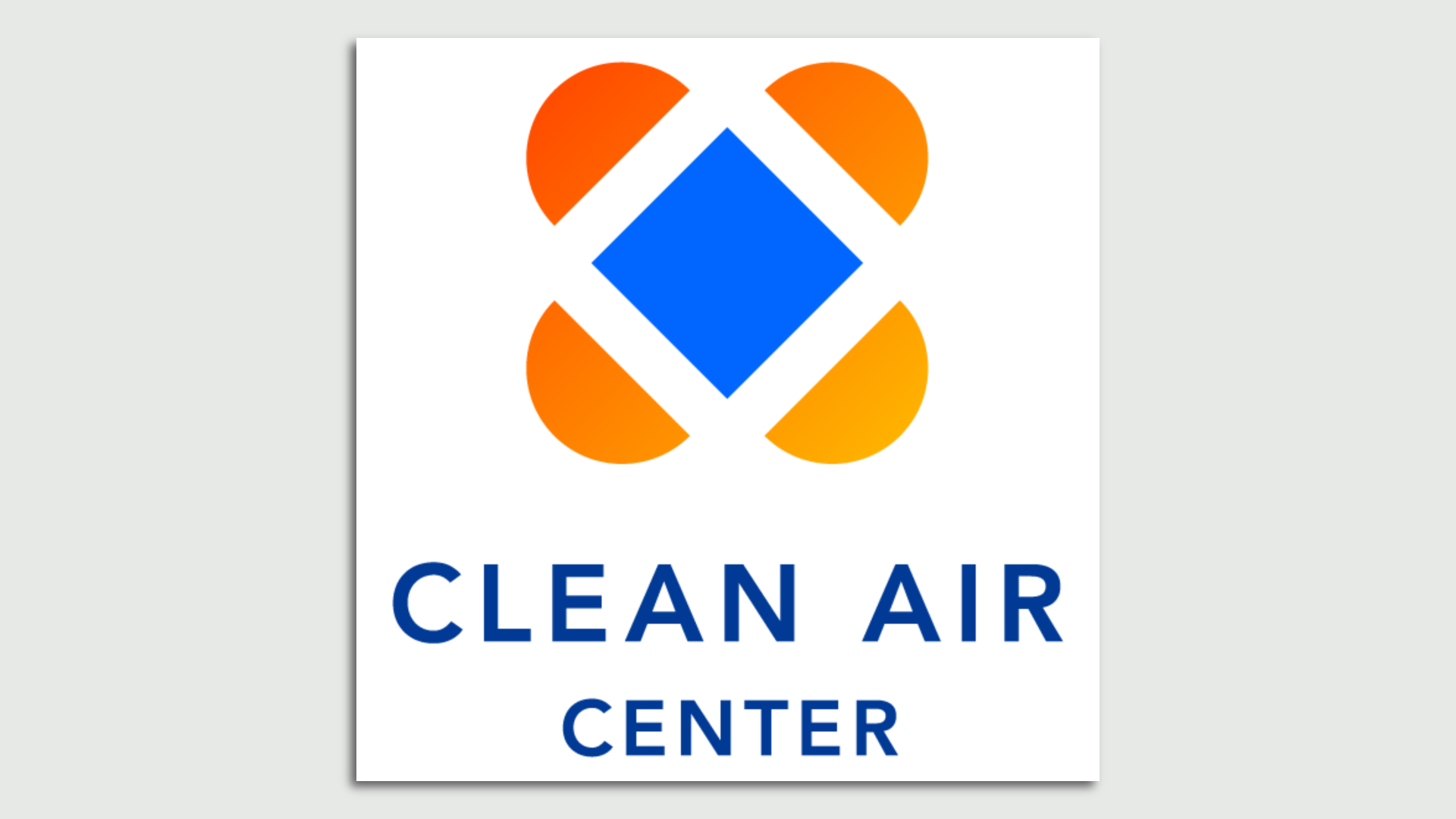 Between the lines: East Coast cities and states have been looking for guidance from the West as they grapple with wildfire smoke for the first time.
Williams, the New York City public advocate, put out a full report with 17 recommendations, including clean air centers drawn from the California model.
"I don't know that we've made much progress yet, but it's something that we're still pushing," he said.
The bottom line: The modern fallout shelter is likely to be suffused with HEPA filters.
2. Youth mental health crisis is overwhelming ERs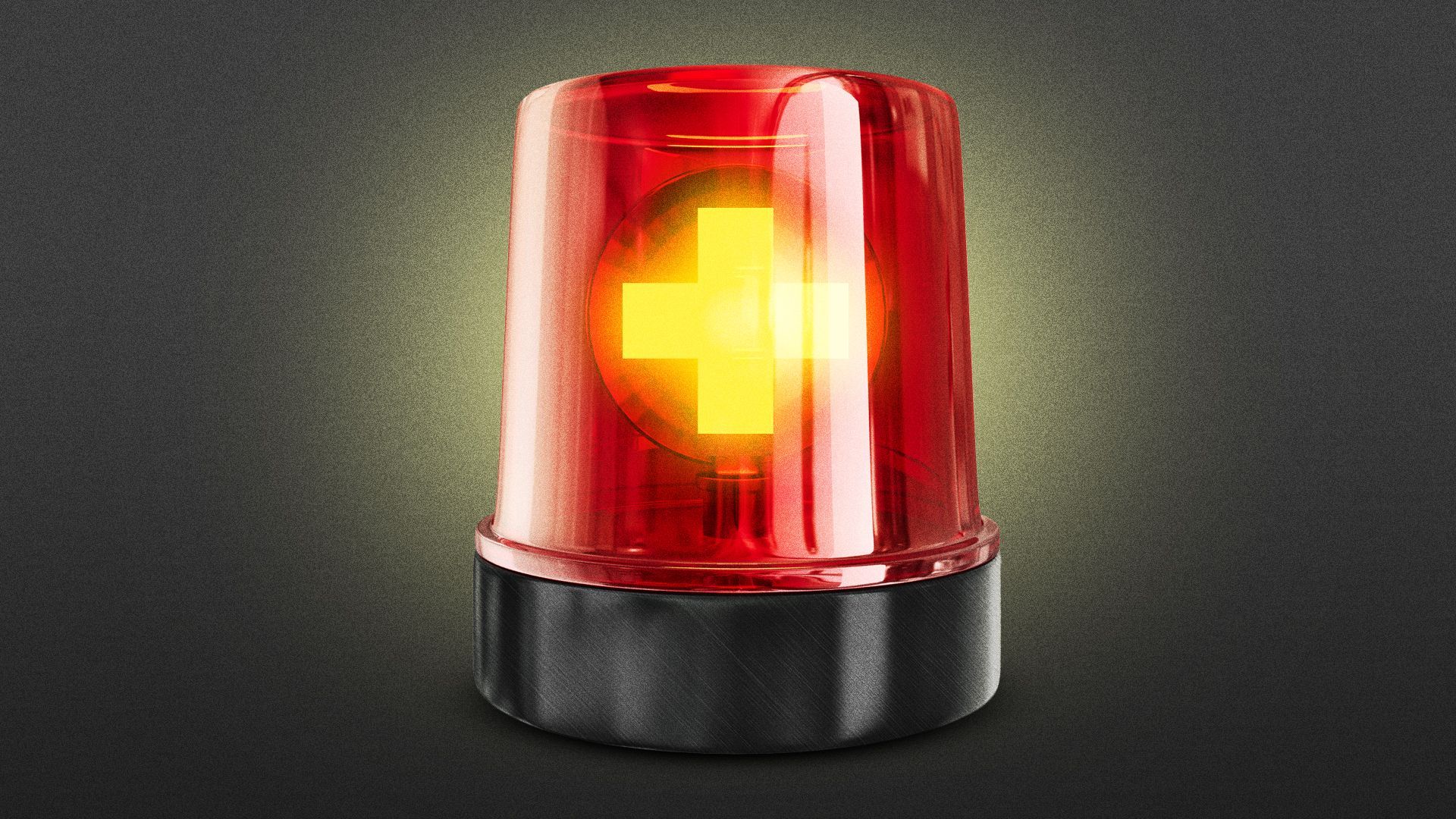 Three high-profile medical associations warned this week that emergency rooms cannot sustain the surge in kids seeking emergency psychiatric care without more local resources for youth mental health, Axios' Sabrina Moreno reports.
Why it matters: Emergency rooms weren't designed to be mental health providers, but limited mental health support for children outside of hospitals has led to understaffed ERs being overwhelmed by young patients with behavioral emergencies.
Context: Emergency rooms aren't guaranteed to have the capacity or staff training to manage these cases, meaning patients could face lengthy wait times and not get the necessary care, according to the joint policy statement from the American Academy of Pediatrics, the American College of Emergency Physicians and the Emergency Nurses Association.
ERs also vary widely in their ability to care for pediatric patients and screen for self-harm risk or substance use.
Without enough psychiatric treatment options for children, they're often left in emergency room beds while waiting for a psychiatric bed to open up, the organizations wrote.
3. Meet your new colleague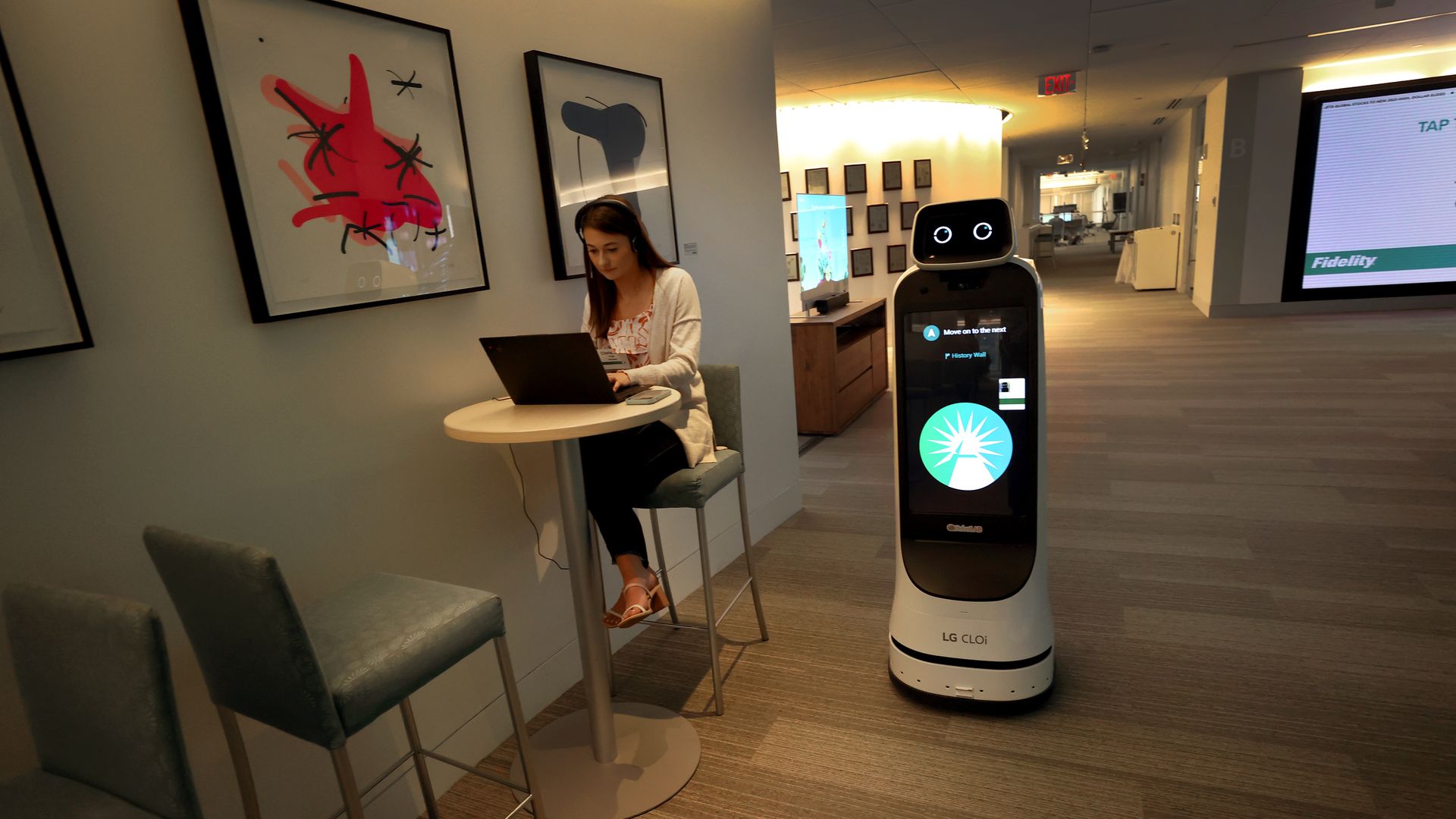 A robot known as CLOi has replaced receptionists at an office of Fidelity Investments — which is best known for managing mutual funds, but also runs a think tank that focuses on futuristic ideas, the Boston Globe reports.
Why it matters: Robot security guards are starting to show up in traditional offices — apparently obeying the "return to work" dictates of their bosses more than some of their human colleagues.
Where it stands: Fidelity's Center for Applied Technology (FCAT) in Boston "studies the frontiers of computing, the metaverse, and other concepts that sound like science fiction," the Globe reports.
"Since the pandemic, Fidelity took out the reception desk at FCAT's third-floor headquarters and has an LG robot dubbed "CLOi" in place to guide visitors to different areas," the Globe says.
4. Trending hotel amenity: Floating breakfast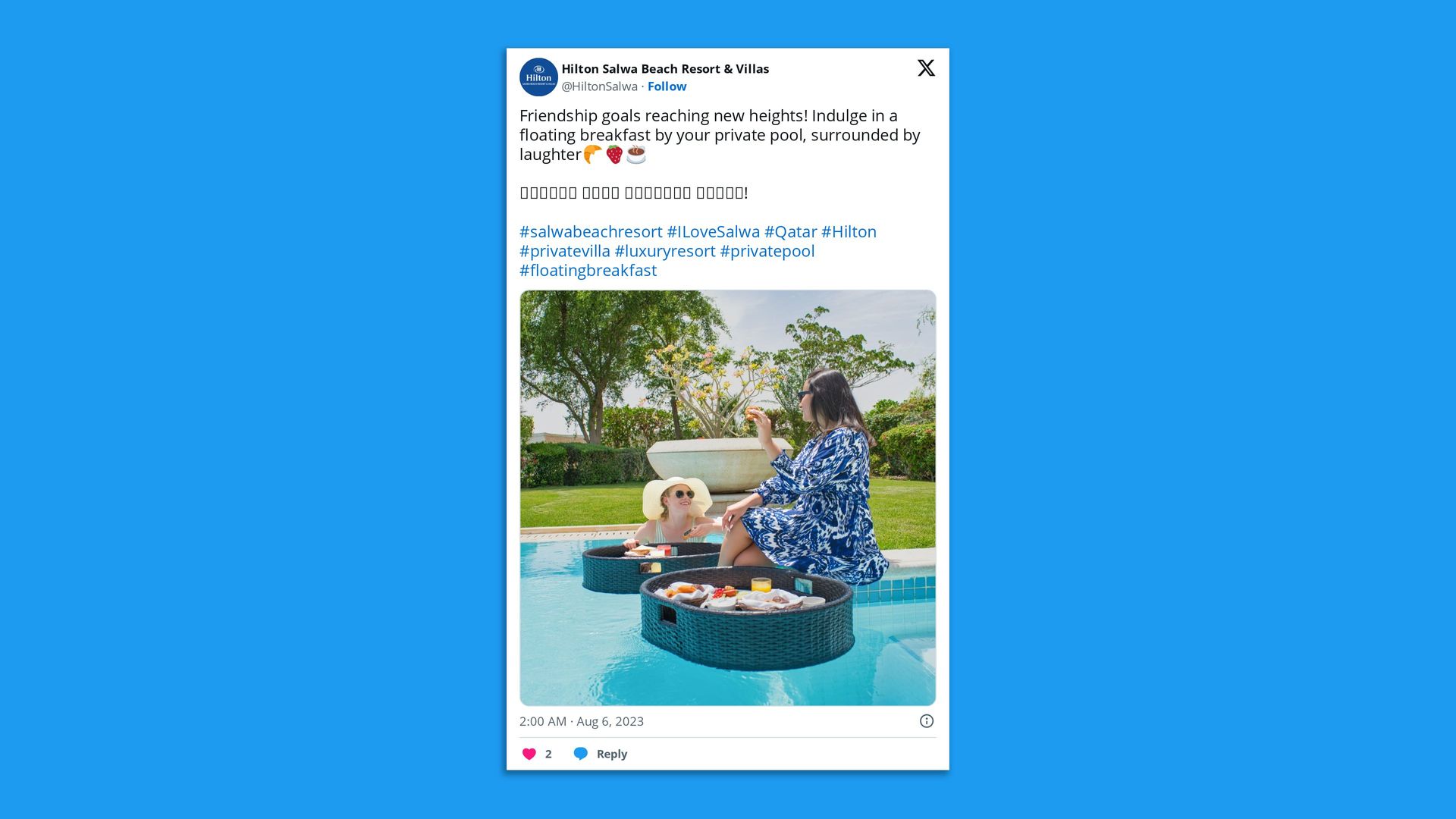 Resorts in exotic locales like Bali, Qatar and the Maldives are advertising the latest in Instagrammable vacation indulgences: a picture-perfect breakfast tray that floats in your (private) swimming pool, Jennifer writes.
Why it matters: Americans are spending like crazy on post-pandemic international vacation travel — and tantalizing one-upsmanship among pricey hotels caters to our sybaritic fantasies.
Driving the news: #floatingbreakfast on Instagram is up to more than 109,000 posts, fueled by photos showing opulently laden breakfast trays — some heart-shaped — dawdling in sparking azure waters.
The trays are "filled with foam so they float," Condé Nast Traveler reports.
They're "photogenic, styled with fresh flowers and a large continental spread."
Yes, but: Your eggs and coffee may be cold by the time you stop taking pictures and start to eat — that is, if you can keep your phone from getting wet.
A hearty floating "thank you" breakfast to What's Next copy editor Amy Stern.
Was this email forwarded to you? Get your daily dose of What's Next by signing up here for our free newsletter.