Youth mental health crisis is overwhelming ERs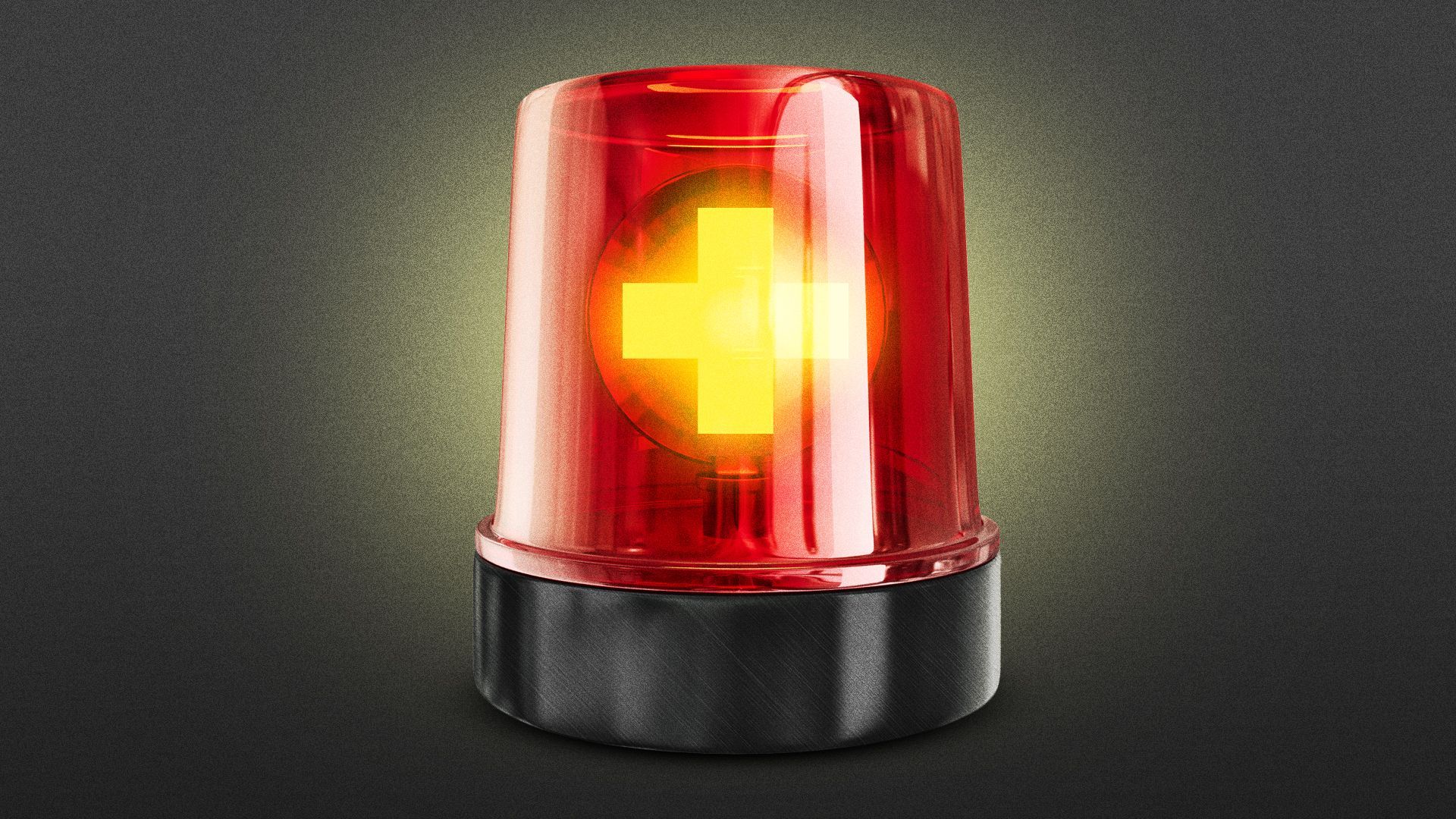 Three high-profile medical associations on Wednesday warned that emergency rooms cannot sustain the surge in kids seeking emergency psychiatric care without more local resources for youth mental health.
Why it matters: Emergency rooms weren't designed to be mental health providers, but limited mental health support for children outside of hospitals has led to understaffed ERs being overwhelmed by young patients with behavioral emergencies.
Context: Emergency rooms aren't guaranteed to have the capacity or staff training to manage these cases, meaning patients could face lengthy wait times and not get the necessary care, according to the joint policy statement from the American Academy of Pediatrics, the American College of Emergency Physicians and the Emergency Nurses Association.
ERs also vary widely in their ability to care for pediatric patients and screen for self-harm risk or substance use.
Without enough psychiatric treatment options for children, they're often left in emergency room beds while waiting for a psychiatric bed to open, the organizations wrote.
What they're saying: "In many cases, an inadequate mental health infrastructure gives families nowhere else to turn but the emergency department," said Mohsen Saidinejad, lead author of the statement.
"It's a dilemma we're experiencing more often since the COVID pandemic began."
Details: The groups offered recommendations on what can be done to prevent the need for emergency psychiatric care, how emergency departments can adjust treatment protocols and research needs. Among their suggestions:
Activate local mental health crisis teams and advocate for their use as an alternative to law enforcement
Create a referral network among hospitals and outpatient treatment centers
Develop national professional standards for youth mental health consultations
The groups also urged health systems and communities to advocate for increased funding to train a diverse population of pediatric mental health providers.
More than 160 million Americans live in areas without enough mental health professionals to meet the need.
The bottom line: "The pandemic thrust inadequacies of the U.S. mental health system for children into the spotlight," said Jennifer Hoffmann, a pediatric emergency medicine physician at Lurie Children's Hospital in Chicago.
"We need to capitalize on this momentum to build a robust mental health system for children that provides the full continuum of services needed to prevent crises from occurring in the first place."
Go deeper