Study: Mental health-related ER visits among young people nearly doubled in a decade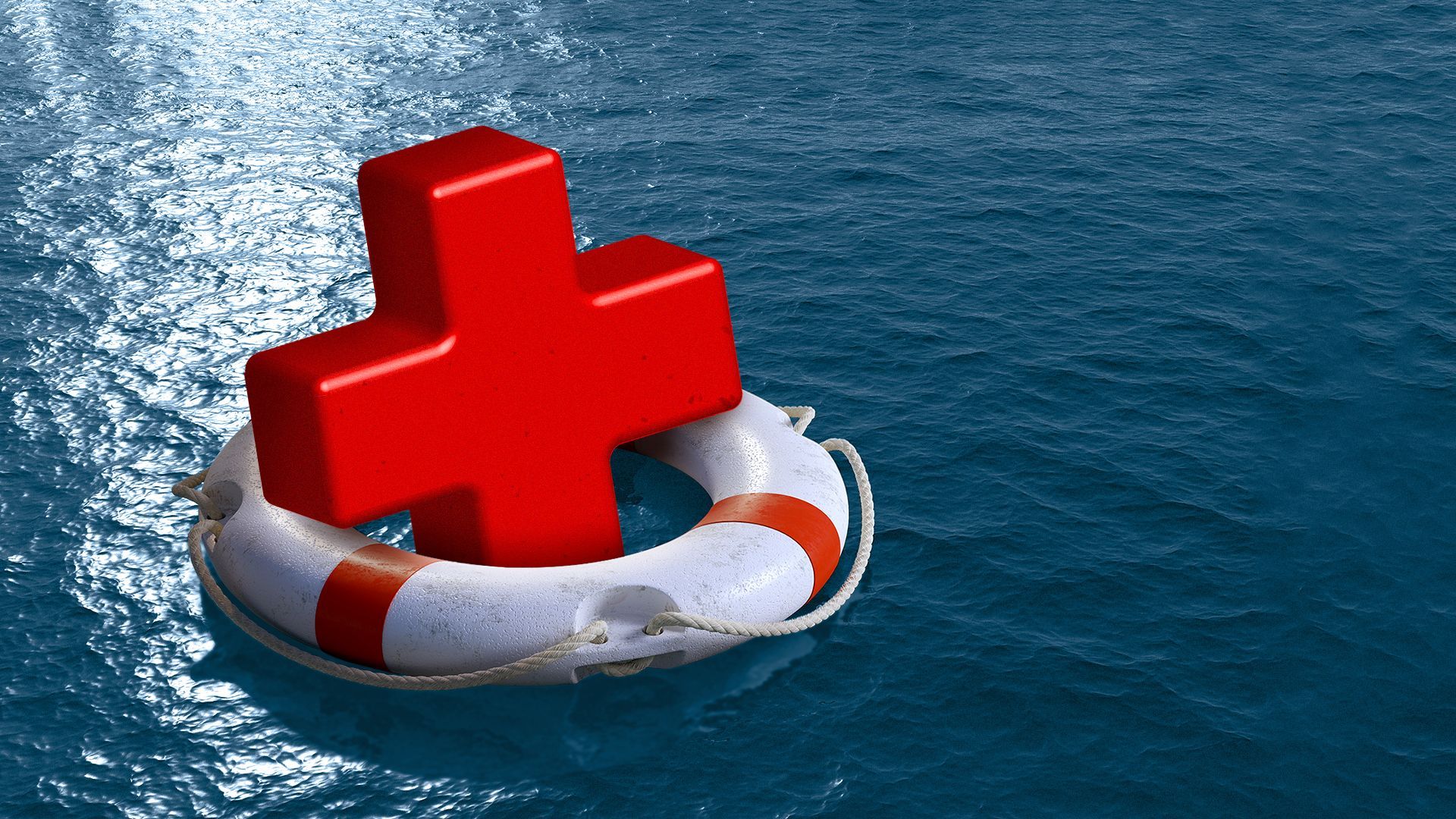 Emergency room visits for young people in mental distress rose sharply over the last decade, per a report published this week in the Journal of the American Medical Association.
What they found: Between 2011 to 2020, emergency department visits among children, adolescents and young adults for mental health reasons approximately doubled, a group of researchers and physicians found.
This includes a five-time increase of visits for suicide-related symptoms.
The greatest increase was among adolescents, and was consistent across sex, race and ethnicity.
By the numbers: The weighted number of visits increased from 4.8 million to 7.5 million — that's more than 13% of all emergency room visits among youth, per the report.
Suicide-related visits increased from 0.9% to 4.2% of all pediatric visits.
Meanwhile, the total number of pediatric and young adult emergency room visits remained relatively stable in the same time frame.
Why it matters: "Trends in mental health–related emergency department visits are an important indicator of unmet outpatient mental health needs," the report states.
The big picture: There is a growing focus — and concern — over the mental health of youth, particularly after the COVID-19 pandemic.
What they're saying: "These findings underscore an urgent need to improve crisis and emergency mental health service capacity for young people, especially for children experiencing suicidal symptoms," the study concludes.
Of note: Experts are increasingly warning of a connection between heavy social media use and mental health issues in children, Axios's Jennifer A. Kingson writes.
As a result, states and local governments are starting to pursue legislation and legal action against social media companies.
Go deeper: The state of the teen mental health crisis — and how to help
If you or someone you know needs support now, call or text 988 or chat with someone at 988lifeline.org. En Español.
Go deeper