Social media's effects on teen mental health come into focus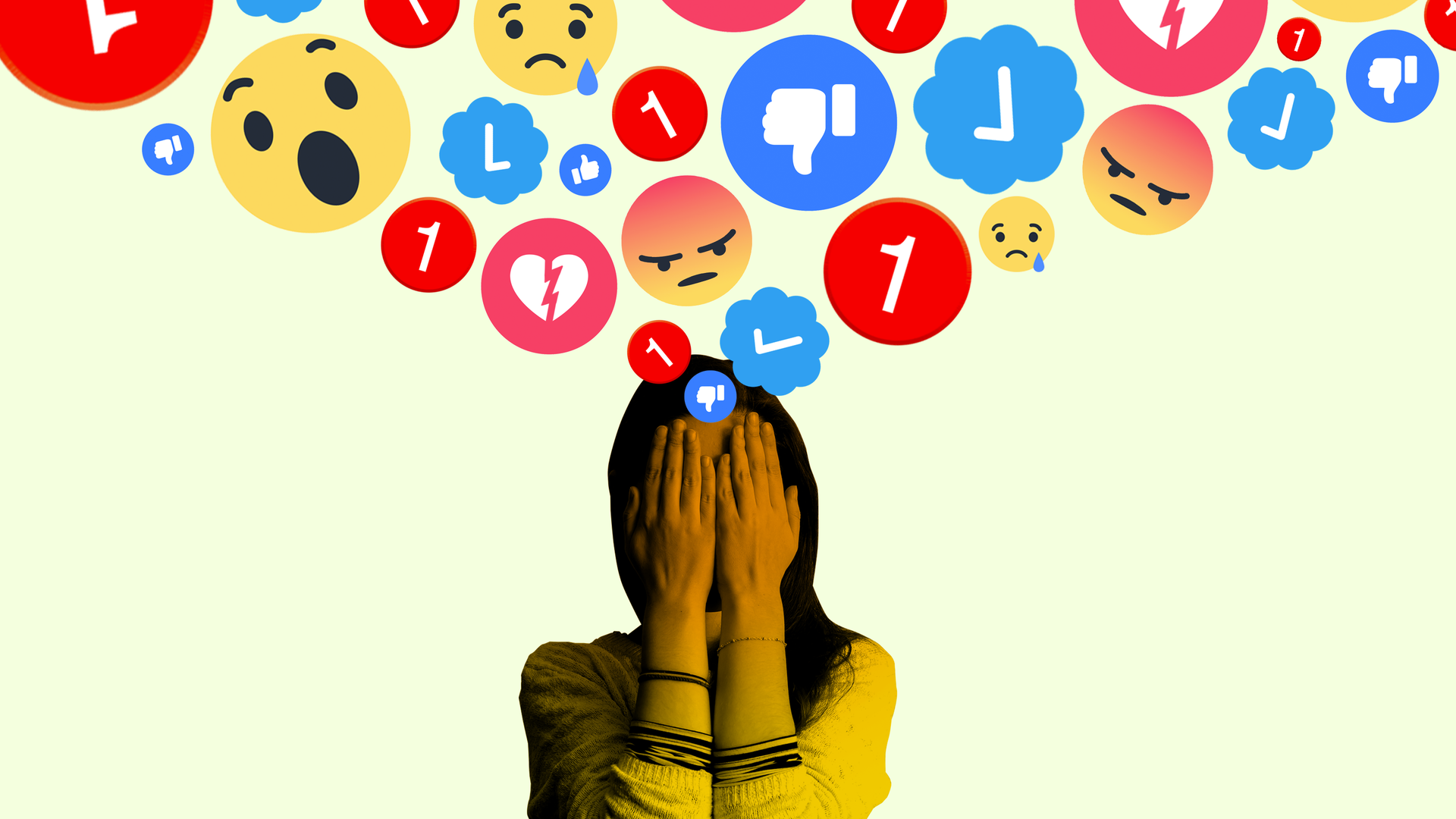 Experts are increasingly warning of a connection between heavy social media use and mental health issues in children — a hot topic now driving major lawsuits against tech giants.
Why it matters: Seattle Public Schools' recently filed lawsuit against TikTok, Meta, Snap and others — which accuses the social media giants of contributing to a youth mental health crisis — is one of hundreds of similar cases.
Driving the news: Some scientists who study technology's effects on children say the negatives far outweigh any positives.
"There is a substantial link to depression, and that link tends to be stronger among girls," Jean Twenge, a psychology professor at San Diego State University and leading expert on the subject, tells Axios.
"The more time the teen, particularly a teen girl, spends using social media, the more likely it is that she will be depressed," said Twenge, whose book "iGen" describes how technology has shaped Gen Z.
The same is true for self-harm, Twenge said. "The more hours a day she spends using social media, the more likely she is to engage in self-harm behaviors — the link is there for boys as well, it's just not as large."
Backstory: In a landmark ruling in October, a British authority found Meta-owned Instagram culpable for the suicide of 14-year-old Molly Russell after she was exposed to self-harm content on the platform.
During the inquest, executives from Meta and Pinterest apologized for the content Molly saw.
The coroner requested that those companies and others take various actions to prevent future deaths, including setting up separate platforms for children and adults.
Where it stands: Twenge and Jonathan Haidt, a social psychologist at New York University, maintain a 256-page Google doc of all published articles about social media and mental health.
It's meant to shed light on the question: "Does social media use contribute to the rise of adolescent mood disorders (depression and anxiety) and related behaviors (especially self-harm and suicide) that began around 2012/2013?"
It paints a picture of TikTok, Facebook, Snapchat, etc. as addictive platforms that make people unhappier the more time they spend on them.
"Most of the large studies show that heavy users of social media are about twice as likely to be depressed as light users," says Twenge, whose forthcoming book, "Generations," describes the differences among the six current generations of Americans.
While some kids could be spending time on social media because they're depressed to begin with, most studies make efforts to control for such factors and variables, Twenge said.
How it works: Social media can harm children emotionally and psychologically in several ways.
Social comparison is when everybody else's life looks more glamorous online — they're invited to cooler parties or look better in a bikini (whether or not the photo has been retouched).
Displacement occurs when kids spend so much time online that they don't get enough sleep or hang out with family and friends.
Algorithms can prod children toward unhealthy content about eating disorders and the like.
Pornography is reaching kids on social media at younger ages, according to the nonprofit Common Sense Media.
Between the lines: Specialized legal and health care practices are springing up to support children harmed by social media (and their parents).
Seattle's Social Media Victims Law Center sues on behalf of kids who have been injured or killed through viral stunts like the TikTok "blackout challenge" or by buying fentanyl-laced pills on Snapchat, said Matthew Bergman, founding attorney.
"Most kids that encounter social media don't have adverse mental health instances, but a very, very significant percentage do," Bergman tells Axios.
Yes, but: Social media's benefits can include "connecting meaningfully with friends and family, learning a new skill, or accessing health care," per a 2021 report from U.S. Surgeon General Vivek Murthy (which also highlighted many of the negative effects listed above).
For LGBTQ+ youth, social platforms are important "for feeling less alone, expressing themselves, finding inspiration, and getting support."
The bottom line: Experts have proposed solutions that tech companies say they're trying to implement — such as more stringent age verification — as well as more radical ones, such as turning off children's access to social platforms at night.
Yet — as anyone who's ever been a teenager knows — it's easy enough to sidestep the controls that grownups try to place on you.
If you or someone you know needs support now, call or text 988 or chat with someone at 988lifeline.org. En Español.
Go deeper