Trending hotel amenity: Floating breakfast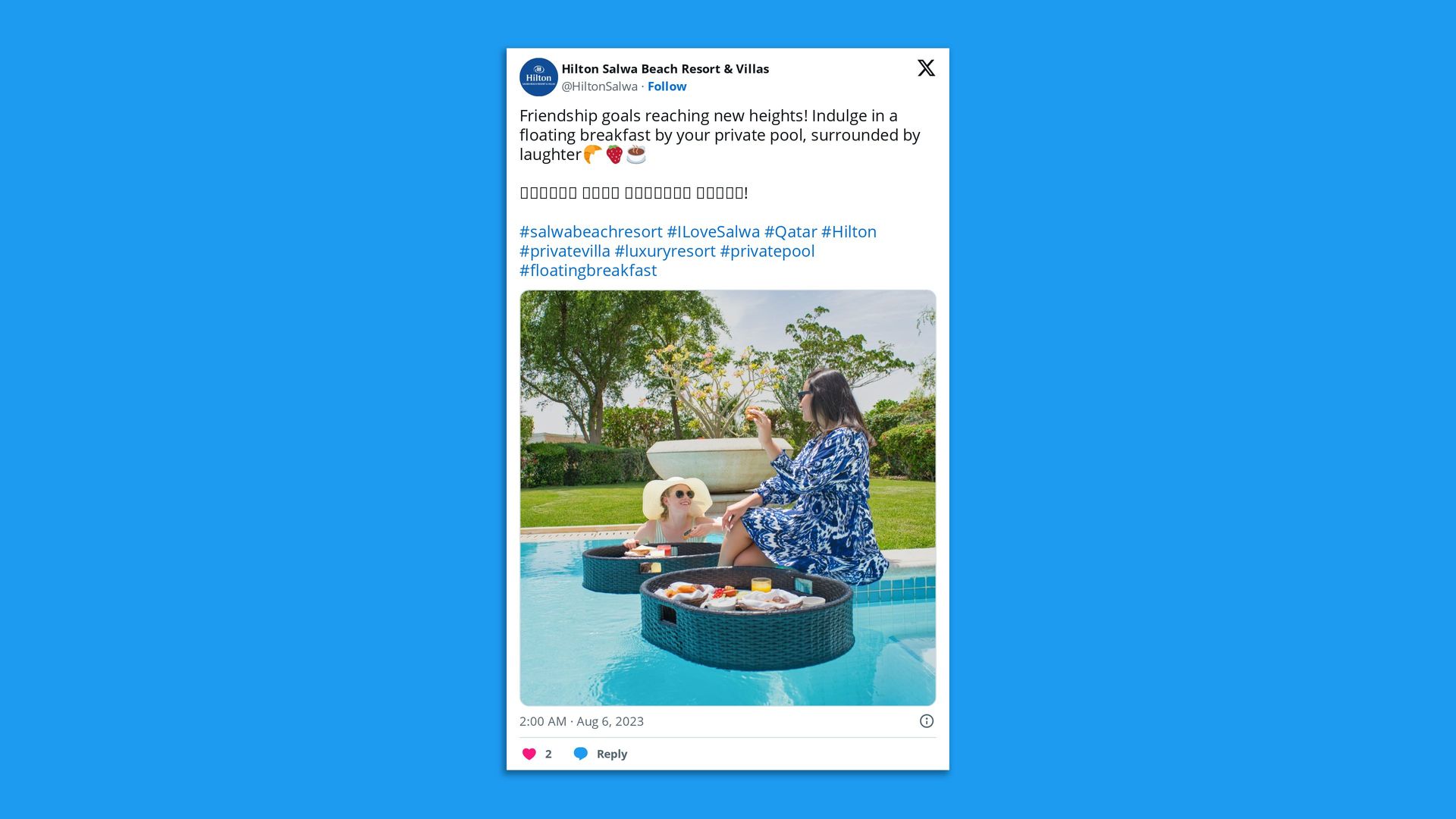 Resorts in exotic locales like Bali, Qatar and the Maldives are advertising the latest in Instagrammable vacation indulgences: a picture-perfect breakfast tray that floats in your (private) swimming pool.
Why it matters: Americans are spending like crazy on post-pandemic international vacation travel — and tantalizing one-upsmanship among pricey hotels caters to our sybaritic fantasies.
Driving the news: #floatingbreakfast on Instagram is up to more than 109,000 posts, fueled by photos showing opulently laden breakfast trays — some heart-shaped — dawdling in sparking azure waters.
The trays are "filled with foam so they float," Condé Nast Traveler reports.
They're "photogenic, styled with fresh flowers and a large continental spread."
Back story: Floating breakfasts started nudging aside breakfast-in-bed a few years ago, when the pandemic made them "a socially distant dining experience that felt celebratory rather than sadly solitary," per Condé Nast Traveler.
Spa and Travel published a map of some hotels where you can get them globally.
Yes, but: Your eggs and coffee may be cold by the time you stop taking pictures and start to eat — that is, if you can keep your phone from getting wet.
Go deeper