Axios Media Trends
August 22, 2023
Today's Media Trends, copy edited by Sheryl Miller, is 1,971 words, a 7½-minute read. Sign up.
📺 1 big thing: MSNBC's Trump bump
MSNBC has seen a huge boost in prime-time ratings this summer, thanks in large part to its coverage of the slew of indictments against former President Donald Trump.
🦊 Why it matters: Fox News has been the undisputed cable news ratings leader for years. But Trump's legal woes, combined with Tucker Carlson's departure from Fox, have helped MSNBC close in on Fox News' prime-time lead several times in the past few months.
Driving the news: MSNBC beat Fox News in prime time last Monday and Tuesday evenings thanks to its coverage of Trump's fourth indictment.
Rachel Maddow's interview with Hillary Clinton after the indictment drew an unprecedented 3.9 million viewers on Monday evening.
Mondays tend to be MSNBC's highest-rated evenings, since that's the day Maddow continues to regularly host at 9pm ET.
🕰️ Flashback: MSNBC started beating Fox in prime time periodically following Carlson's departure in April.
The network beat Fox News in prime-time ratings for a full week in early June, ending Fox News' 120-week winning streak.
At several points during the second quarter, MSNBC beat Fox in the prized 25- to 54-year-old advertising demographic.
⚖️ Be smart: While most of the country is experiencing some level of fatigue over Trump's legal battles, MSNBC's viewership has increased with each subsequent indictment.
Reality check: Fox News has been able to regain much of the viewership it lost following Carlson's exit by installing Jesse Watters as permanent host of the 8pm hour in July and by replacing Laura Ingraham with Greg Gutfeld in the 10pm hour.
Even after Maddow's big ratings win last Monday and MSNBC's win on Tuesday, Fox News was back to topping total prime-time viewership across the three networks by Wednesday.
Fox saw year-over-year declines last quarter. But the channel remained the top cable news network in prime time by a landslide.
What's next: Fox News will air the first Republican presidential debate on Wednesday.
What to watch: In a blow to the former president, Fox News will restrict access to its post-debate "spin room" Wednesday, making the forum available only to aides of candidates who are participating in the debate, Axios' Alex Thompson scoops.
2. Exclusive: Media heavyweights form new research group to support free press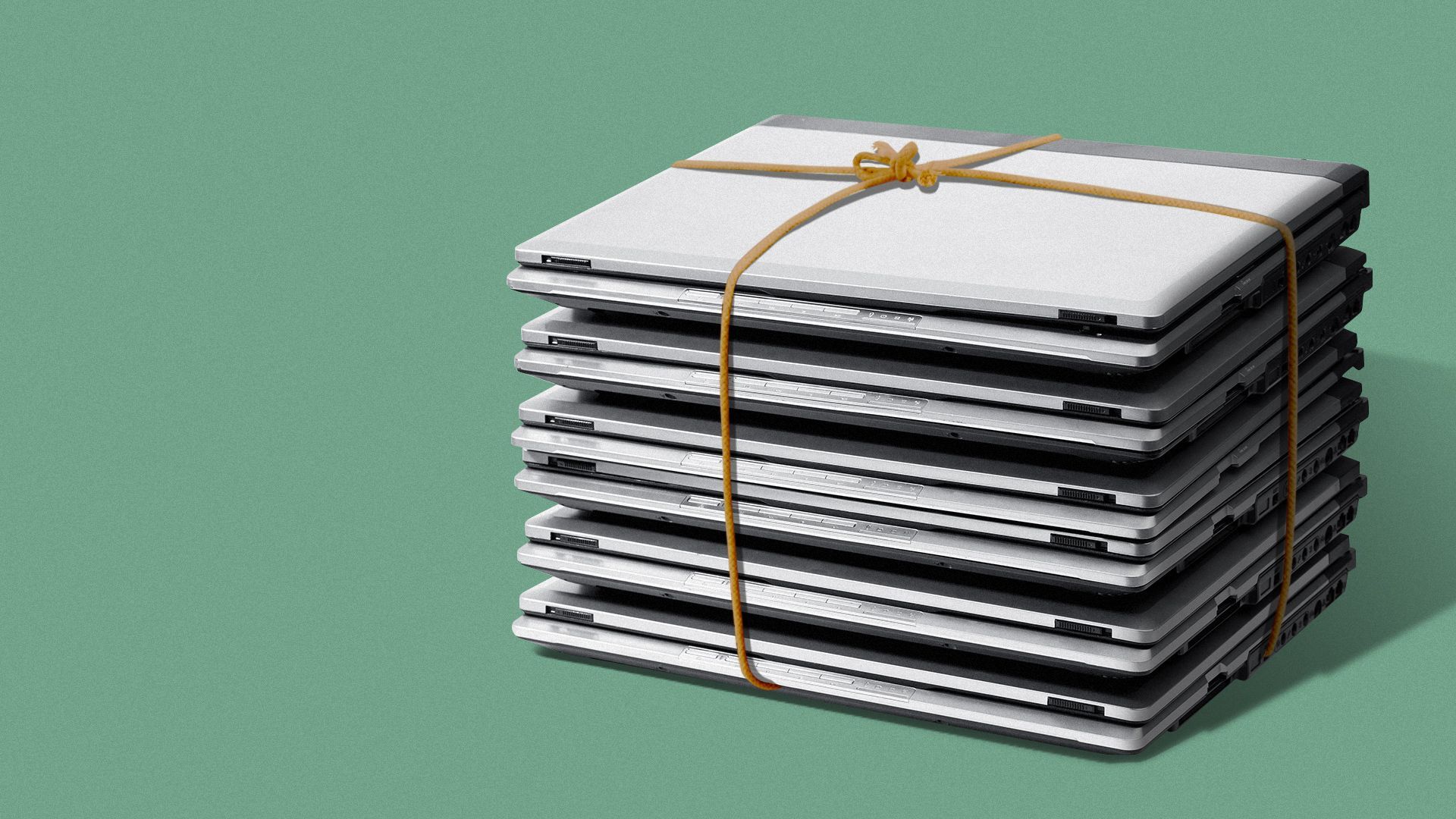 A group of prominent media, tech and research executives have raised nearly $3 million to launch an independent policy research center focused on addressing global internet issues, such as disinformation, algorithmic accountability and the economic health of the news industry.
🔎 The Center for News, Technology & Innovation is led by executive director Amy Mitchell, formerly the director of journalism research at Pew Research Center.
Former McClatchy CEO Craig Forman, who serves as a partner at NextNews Ventures, a media and telecom investment firm, chairs the center's board.
Marty Baron and Maria Ressa, along with other global figures in media, technology and cybersecurity, also sit on the board.
How it works: CNTI will conduct its own research, but it will also synthesize and commission other high-quality research to drive conversations about internet policy, Mitchell and Forman told Axios in a joint interview.
All of its work, including its research, analysis and policy discussions, will be available for free.
💰 The center's funding comes from prominent news media philanthropists, such as Craig Newmark Philanthropies, John S. and James L. Knight Foundation, the Lenfest Institute, and private companies.
"As we continue to build our work, which these challenges require, we will be seeking additional funding," Mitchell said.
Of note: The group is designed to elicit feedback across the internet, including from Big Tech firms that have been blamed for upending the newspaper business model.
Google vice president of news Richard Gingras, for example, sits on CNTI's board. Google is also one of the group's initial funders.
"The whole point is to be collaborative," Mitchell said.
3. 📺 Exclusive: Cox launches local streaming network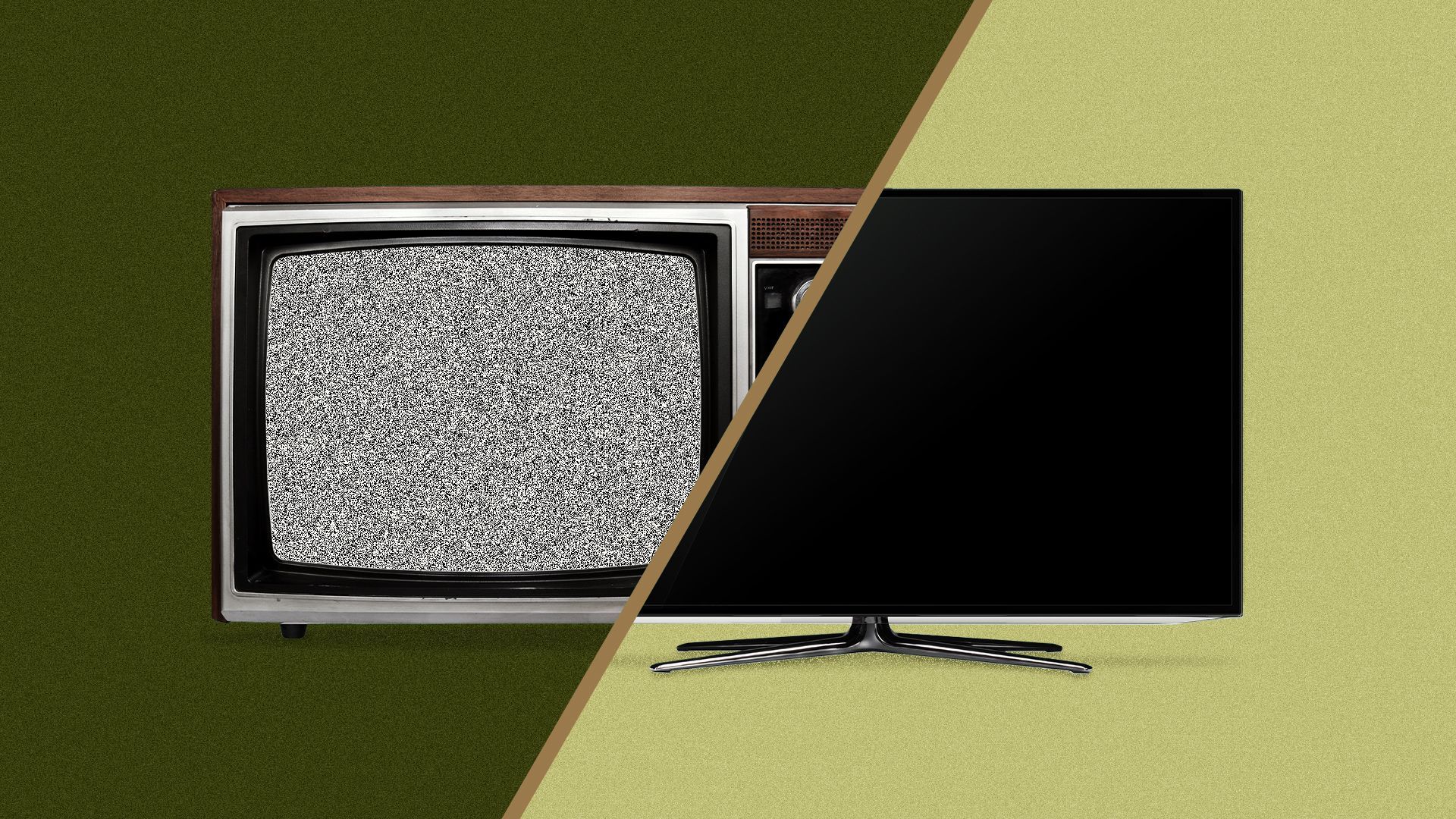 Local broadcast company Cox Media Group is launching a hyper-local streaming network called Neighborhood TV, in partnership with McClatchy, its executive chair Steve Pruett told Axios.
The big picture: More local broadcasters are hedging their bets in the streaming era by launching free, ad-supported streaming networks that complement, but don't compete with, the content they are paid to license to traditional television carriers.
Hearst launched its ad-supported streaming network, "Very Local," in 2021.
Sinclair launched STIRR, a streaming network for local news and sports, in 2019.
Details: NTV offers unique, 24/7 content feeds to specific neighborhoods within a bigger demographic market area, or "zone."
🏡 By the numbers: CMG is looking to launch in 50 "zones" in the next three years. Within one zone, there can be several neighborhoods, which the company defines as a cluster of zip codes within a 6- to 8-mile radius.
NTV is currently available in 100 neighborhoods — 70 in Georgia and 30 in North Carolina. (CMG's stations are mostly based in the Southeast region of the U.S.)
CMG plans to eventually reach as many as 5,000 neighborhoods across the U.S., Pruett said. It will expand to Orlando in September.
Between the lines: To help it scale quickly, CMG is partnering with local newspaper company McClatchy to distribute its hyper-local streams on the homepages of McClatchy's newspapers, such as the Charlotte Observer.
Disclosure: Cox Enterprises owns Axios. Cox Enterprises is a minority investor in Cox Media Group.
4. Community rounds are all the rage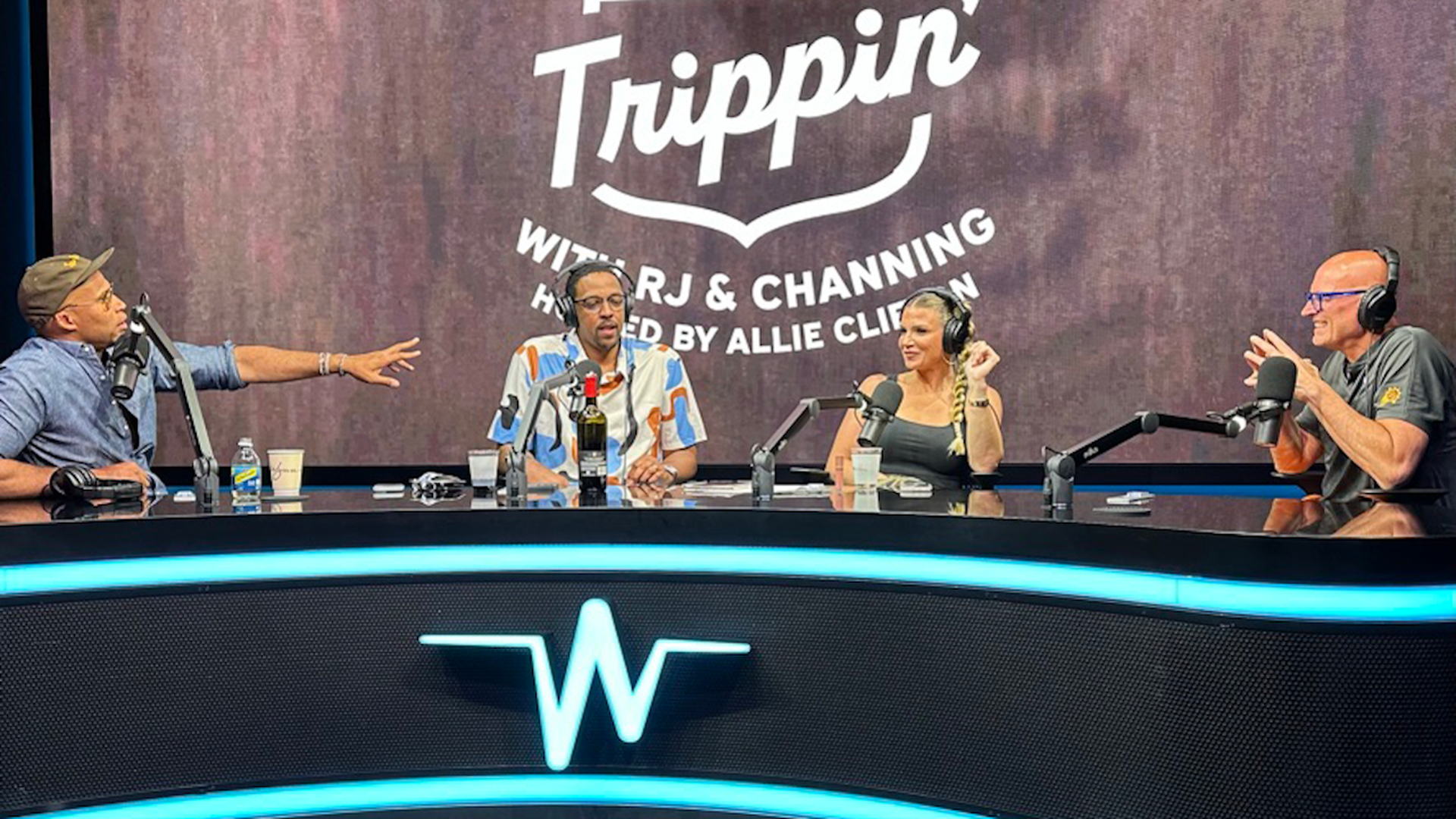 Blue Wire, a sports podcast company founded in 2018, will open up a community fundraising round on Tuesday, allowing podcasters and fans to invest in the company directly, its founder Kevin Jones told Axios.
Why it matters: More companies are looking to community fundraising rounds to raise cash as the deals market slows for private funding.
The big picture: A 2021 regulatory change increased the limit for how much money could be raised in a community round, adding to the popularity of community fundraising efforts.
Substack, for example, raised more than $2 million in a community round earlier this year.
Details: Blue Wire, like Substack, is using a platform called Wefunder to facilitate the raise.
The firm is looking to raise at least $1 million through the new round at $26 million valuation cap, Jones said.
The money will be used to grow Blue Wire's ad sales team, add more profitable content and begin building its own software, Jones said.
By the numbers: Blue Wire brought in $8 million in revenue last year, and it's expected to grow its top line marginally in 2023, according to financial documents viewed by Axios.
It lost $5 million last year and anticipates only burning through $1 million in cash this year as it approaches profitability.
The company projects turning a profit for the fiscal year in 2024 on $11 million in revenue.
5. Bloomberg shake-up sparks succession chatter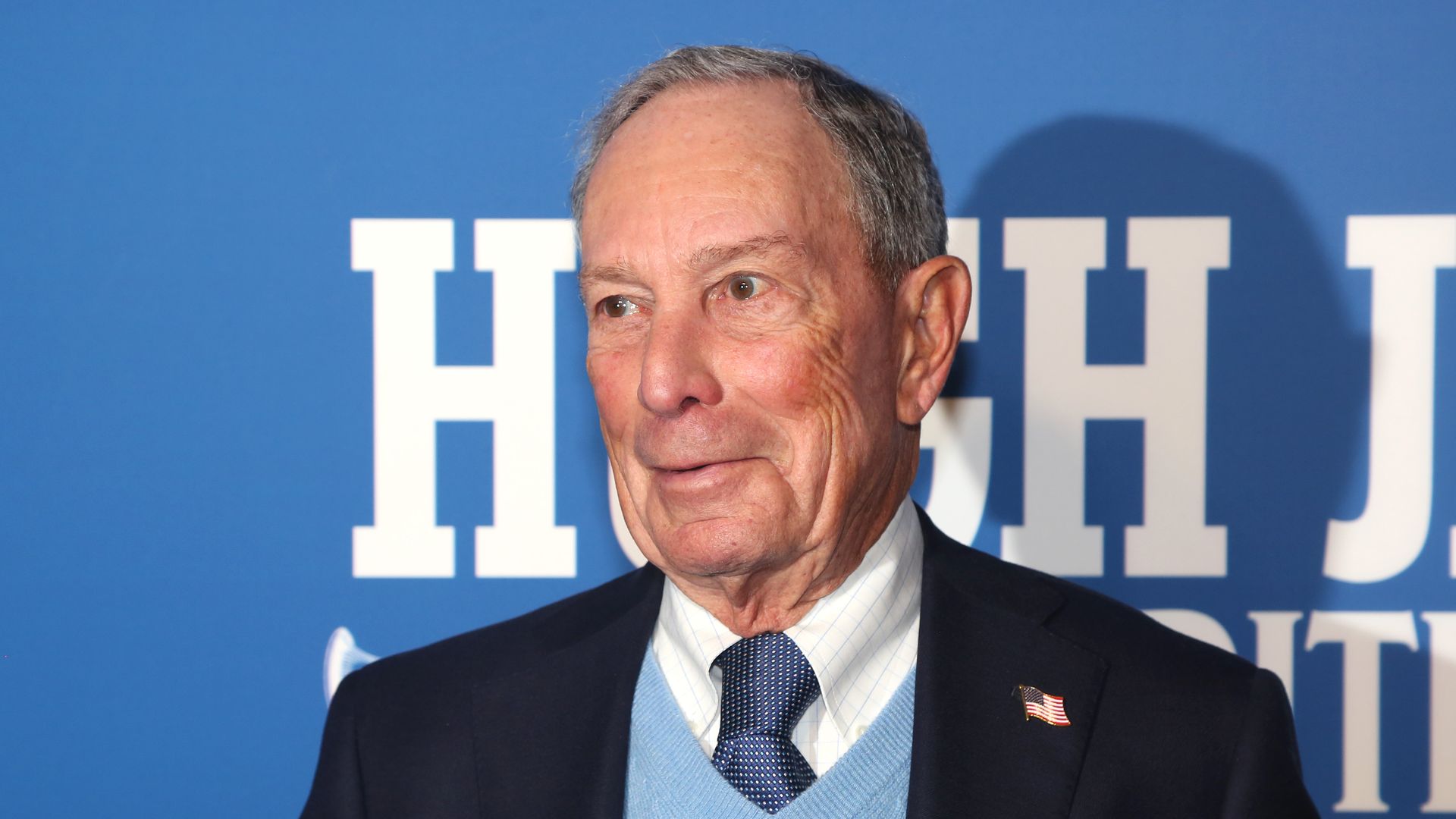 Bloomberg LP co-founder and CEO Michael Bloomberg appointed a slew of new C-suite executives to run his multibillion-dollar media and data services empire on Monday, according to an internal note obtained by Axios.
Why it matters: The changes call to question whether Bloomberg, 81, is plotting for the company's future beyond him.
In the memo, the former New York City mayor addressed the issue, writing, "I'm not going anywhere."
Details: Bloomberg's product chief Vlad Kliatchko will take over as CEO, per the note. Patti Roskill, Bloomberg's chief enterprise officer, will become chief financial officer.
The company's president of Bloomberg financial products, JP Zammitt, will become president of Bloomberg LP, the holding group for Bloomberg's data services business, as well as its news arm, Bloomberg Media.
All three executives were elevated in 2022 during a company restructuring.
Between the lines: Bloomberg's memo also said the company will create a new board of directors, chaired by Mark Carney, the former governor of the Bank of England.
The big picture: Bloomberg LP. makes the vast majority of its revenue from selling subscriptions to its data services software, The Terminal.
Revenue for Bloomberg LP surpassed $10 billion for the first time in 2018.
6. Newsroom AI standards take shape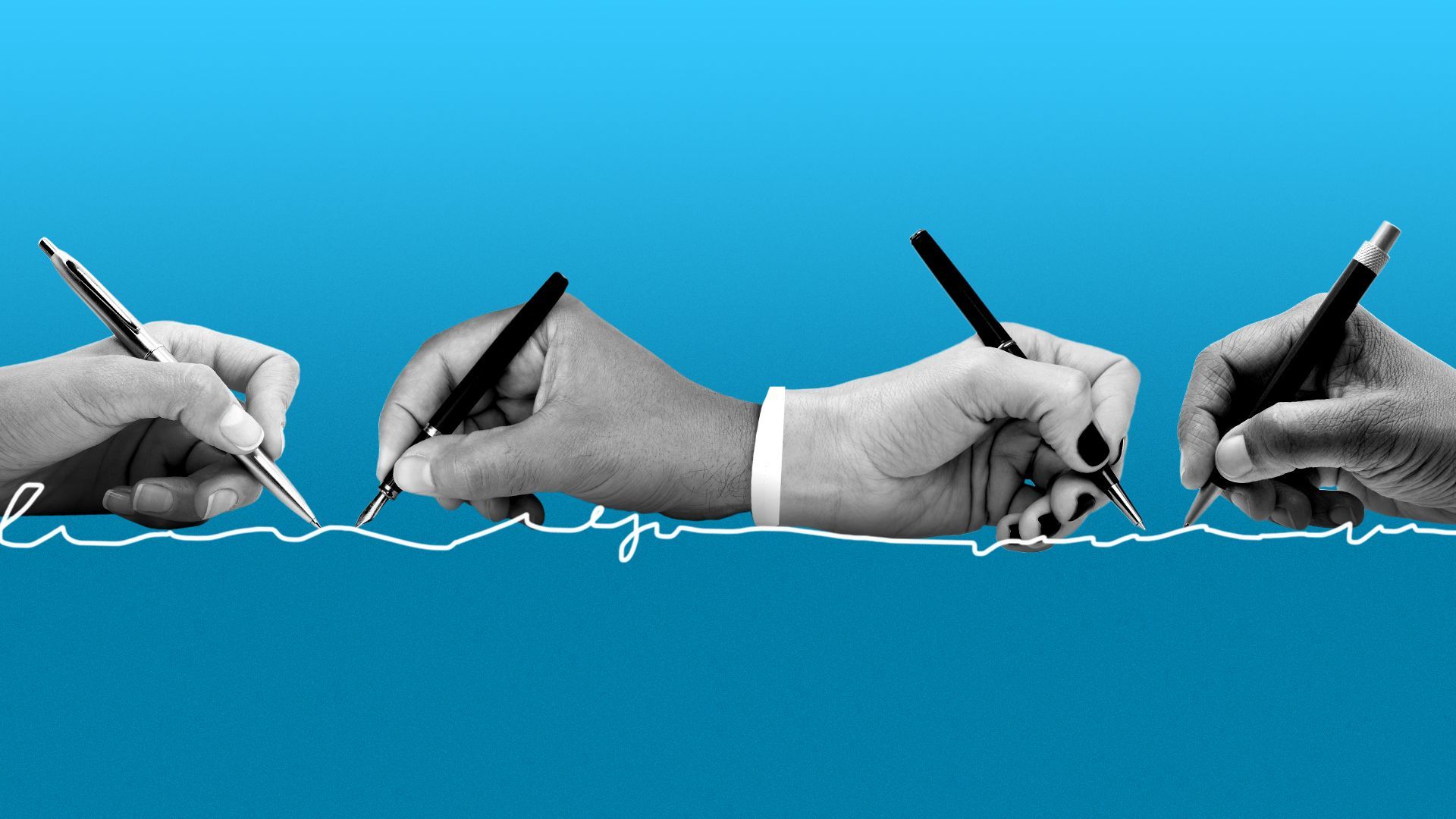 Leading media organizations are issuing guidance on leveraging artificial intelligence in the newsroom at the same time they're making licensing deals to let AI firms use their content to train AI models, Axios' Ryan Heath and I write.
Why it matters: The sudden arrival of AI tools has forced a new set of ethical choices on media companies struggling to protect public trust while still experimenting with the technology and preserving their legal rights.
Key takeaways from a slew of standards and best practices published by the Associated Press, The Guardian, Wired, Insider and more:
Human supervision: Most news companies are allowing some use of AI under the editorial supervision of humans. "Any output from a generative AI tool should be treated as unvetted source material," per AP.
Writing: Many of the new guidelines prohibit AI from being used to write articles. "We will never have an article written by a machine," Neil Vogel, CEO of Dotdash Meredith, told me earlier this year.
Imagery: Extra scrutiny is applied to AI-generated images and video. "We specifically do not use AI-generated images instead of stock photography," Wired wrote. But "[w]e or the artists we commission may use AI tools to spark ideas."
The intrigue: One area of almost uniform agreement seems to be disclosure.
An embarrassing publishing experiment from CNET earlier this year has prompted more media companies to ensure their standards include disclosures of the use of AI in editorial products.
Of note: Axios does not use generative AI to create content, except where the point is to show readers what the technology can or can't do, in which case the AI-generated material is clearly labeled.
Go deeper: Nieman Lab's list of global newsroom standards around AI
7. 🎙️ Majority of iHeart's podcast downloads come from radio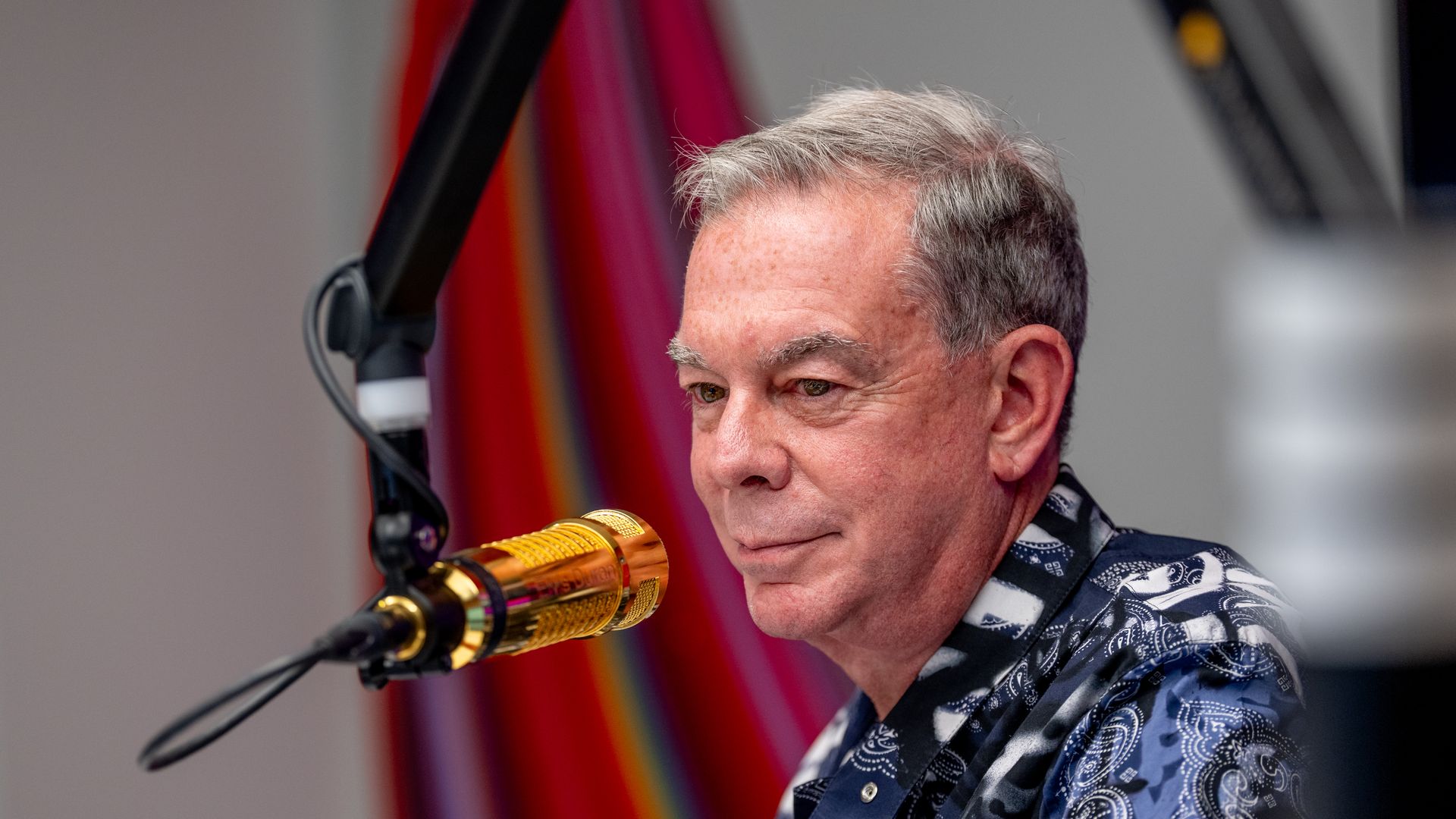 Elvis Duran, one of the top nationally syndicated radio broadcasters in America and a tri-state legend (😉), has quietly built a podcasting empire for iHeartMedia over the past few months.
Why it matters: iHeartMedia has consistently ranked as the top monthly podcast publisher in the U.S., per Podtrac. Executives credit broadcasters like Duran for its success.
Broadcasters come packaged with existing audiences at scale on radio that can be used to not only market their shows, but upsell digital ad packages.
By the numbers: Podcasting revenue now makes up 10% of iHeartMedia's total revenues, up from "effectively zero" five years ago, said Conal Byrne, CEO of iHeartMedia's digital audio group.
In a joint interview with Duran and programming chief Tom Poleman, Byrne said over half of iHeart's roughly 400 million monthly podcast downloads comes from broadcast radio content that the company pulls and distributes digitally later in the day.
How it works: Duran said his hit broadcast, "Elvis Duran and the Morning Show" (formerly The Z Morning Zoo), has become "a promotional machine" for the podcast network he launched in June, which features of nine shows from Duran and his Morning Show co-hosts.
Zoom out: Elvis Duran and the Morning Show (formerly The Z Morning Zoo), has been airing for nearly three decades on New York's popular Z100 station.
Today, the show is syndicated to more than 5 million monthly listeners across 70 stations nationwide, creating a massive funnel for Duran's digital podcast network.
The big picture: Audio giants that used to be heavily focused on exclusive podcast deals to drive subscriptions are pulling back and are instead leaning into distributing content at scale and selling ads around it.
iHeartMedia, Byrne said, has "focused 99% of our efforts on the widely distributed ad-enabled model," which drives higher margins than subscriptions.
The intrigue: Poleman said iHeart is beginning to lean into the success of certain podcasts to build radio networks.
The company plans to soon launch a 24/7 radio broadcast network dedicated to True Crime, he said.
The bottom line: "You cannot underestimate the extent to which the entire podcast industry owes its existence not entirely, but in large part, to broadcast radio talent and shows," Byrne said.