Substack invites newsletter writers to invest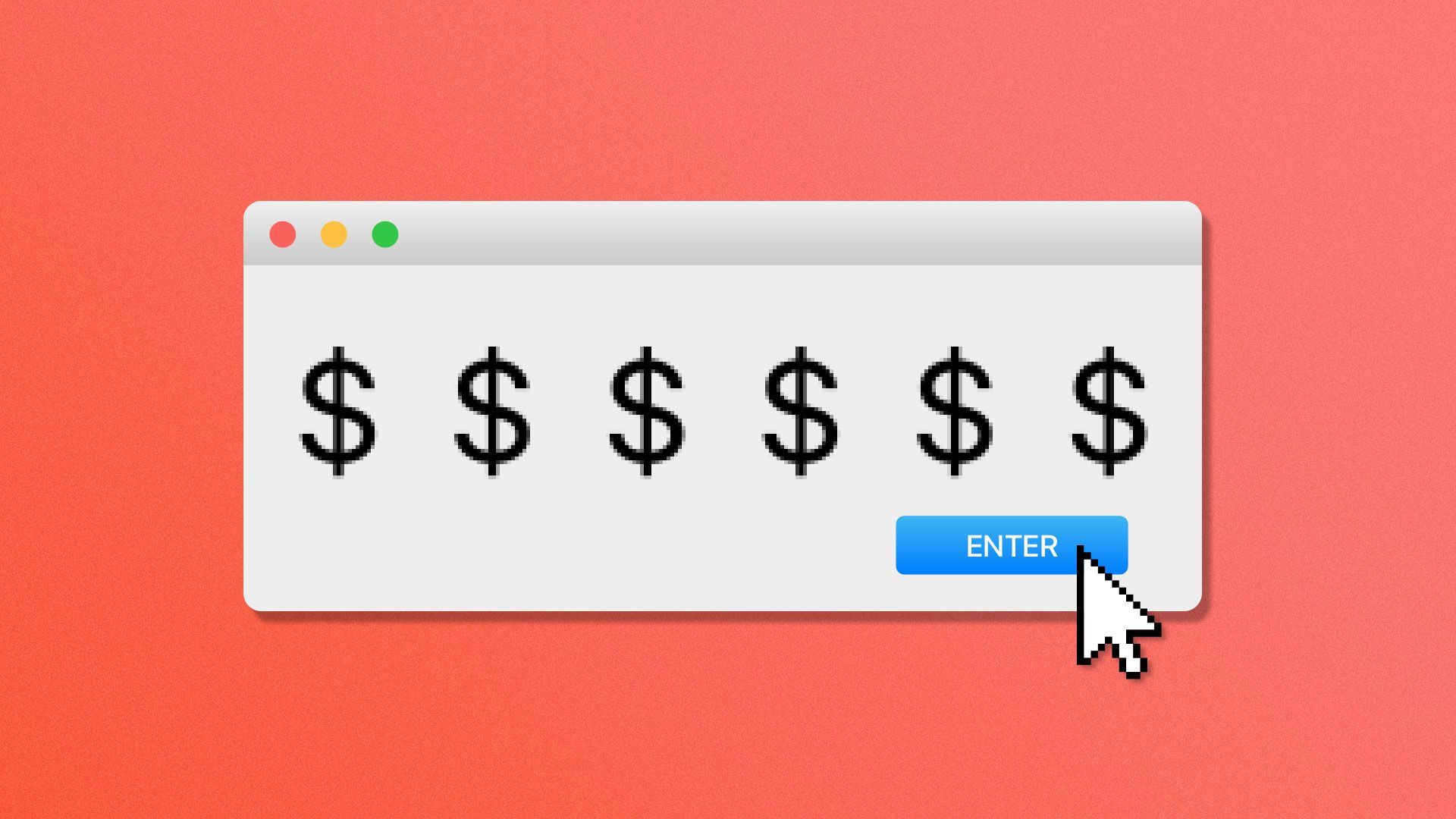 Substack, the newsletter platform, will open up a community fundraising round on Tuesday, allowing writers on the platform to invest in the company.
Why it matters: Substack tried to raise money last year, but scrapped its plans amid a harsh financing environment. Instead, it has pushed more aggressively to become self-sustaining through new revenue streams and cost-cutting measures.
Details: In a memo posted Tuesday, Substack founders Chris Best, Hamish McKenzie and Jairaj Sethi said "the dynamics of a platform like Substack change if the people who are building their businesses on it are owners of it, too."
Allowing newsletter authors to purchase a stake in the company, they argue, offers the writers more financial upside and incentive to join Substack's network.
How it works: The raise is technically an extension of the company's $65 million series B raise in 2021, a source confirmed.
The company's fundraising goal, according to its community fundraising page, is $2 million. As of Monday evening, it had already raised $194,300.
The company's pre-money valuation is $585 million, Substack notes.
Bill Bishop, a former Axios writer and Substack's first publisher, is leading the round so far with $25,000 invested. Bishop previously invested $100,000.
Bishop is joined by other Substack authors, such as Ted Gioia, Heather Havrilesky, Polina Pompliano, Anthony Pompliano, and Kmele Foster.
Substack notes on its fundraising page that it's excited to "enable thousands of others to invest" alongside those writers, at a $100 minimum investment threshold.
Non-Substack writers are also allowed to participate in the round, but Substack will prioritize investments from its own writers, a spokesperson confirmed.
Between the lines: The founders said they tried to explore how they could help writers invest alongside institutional investors when Substack last raised money in March 2021, but it ultimately proved "too complex," given how hard it was to include people in the round who were not already accredited investors.
"We are serious about building Substack with writers, and this community round is a good way to concretize that ideal," the founders wrote.
By the numbers: The new fundraising page offers a closer look at Substack's business.
Readers have paid writers more than $300 million through Substack subscriptions, according to the page.
Today, there are more than 17,000 writers earning money on Substack.
The top 10 publishers on the platform collectively make more than $25 million annually. In 2020, the top 10 publishers collectively made $7 million in annual revenue.
Substack confirmed last month that it has 2 million paid subscriptions total.
The big picture: More companies are exploring community rounds amid the economic downturn, which has made it harder to secure private financing.
In their memo, Substack's founders noted that a 2021 regulatory change "that increased the limit for how much money could be raised in such a round" has also made community rounds more viable.
"We have seen an uptick in our pipeline in 2023, and are projecting to have a strong year in 2023, despite the significant slowdown in early stage venture funding," said Jonny Price, VP of fundraising for Wefunder.
Wefunder has helped companies raise nearly $600 million to date in community rounds, with a median investment of $250. 
Go deeper