Exclusive: Media heavyweights form new research group to support free press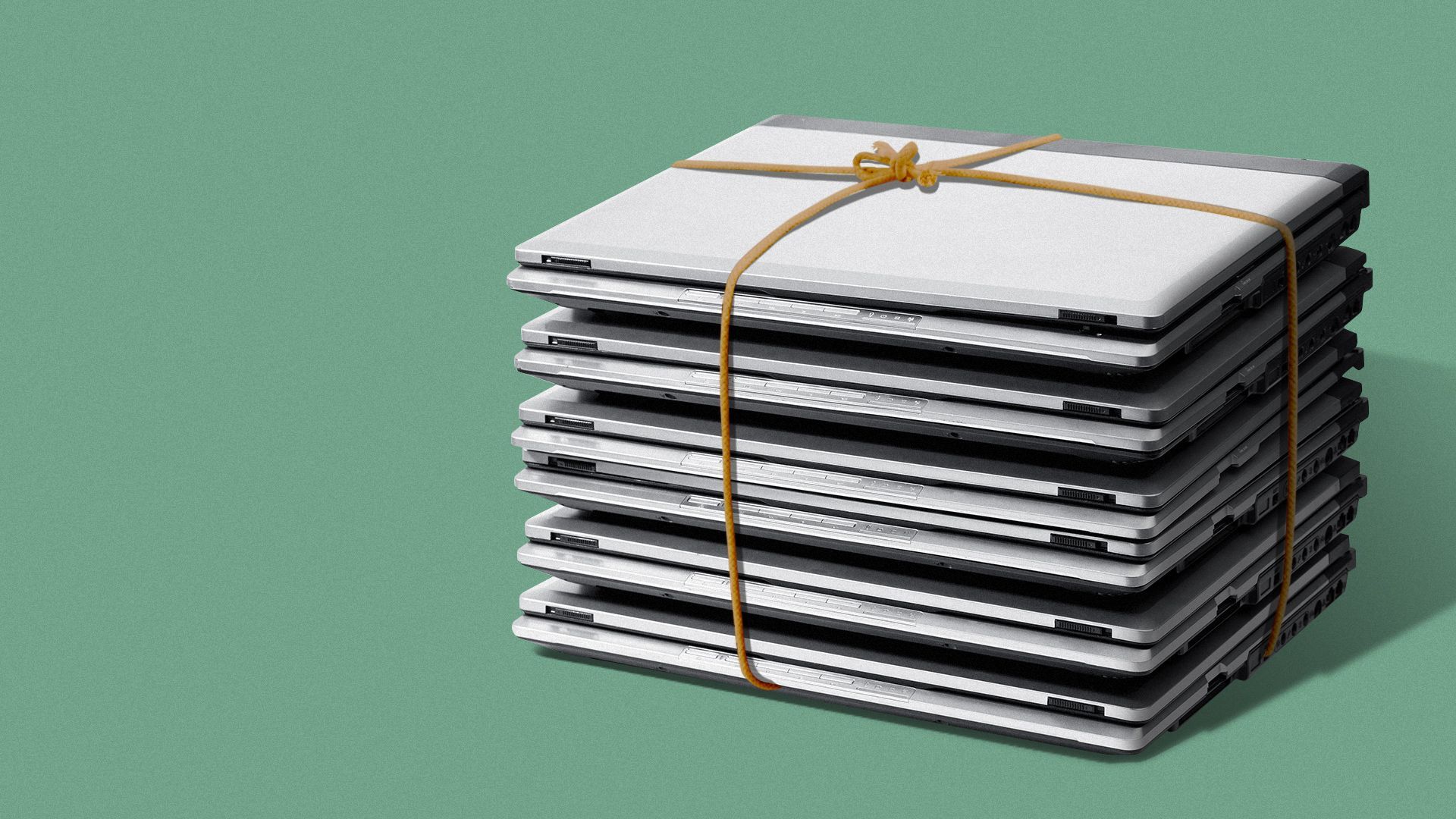 A group of prominent media, tech and research executives have raised nearly $3 million to launch an independent policy research center focused on addressing global internet issues, such as disinformation, algorithmic accountability, and the economic health of the news industry.
Why it matters: While the Center for News, Technology & Innovation (CNTI) is not designed to lobby or advocate on behalf of specific policy proposals, it does hope to influence future internet policy toward maintaining an open internet and an independent press.
In a statement, the group said it believes those positions "reinforce the democratic principles of open societies."
Details: CNTI is led by executive director Amy Mitchell, formerly the director of journalism research at Pew Research Center. Its board is chaired by former McClatchy president and CEO Craig Forman, who serves as a partner at NextNews Ventures, a media and telecom investment firm.
"Over the last few years, I'd grown increasingly concerned about not only the lack of progress we were making in addressing the challenges of the digital news environment, but also that, in many cases, it seemed we were going backwards," Mitchell said.
"The issues are vast, complex and fast changing, the research often piecemeal and disparate and the conversations often siloed."
How it works: CNTI will conduct its own research, but it will also synthesize and commission other high-quality research to drive conversations about internet policy.
All of its work, including its research, analysis and policy discussions, will be available for free as a resource to anyone looking to shape global internet policy.
The group's board consist of some of the biggest names in media and democracy, including former Washington Post executive editor Marty Baron and Nobel Peace Prize winner Maria Ressa, along with other global figures in media, technology and cybersecurity.
A group of more than two dozen industry and civil society leaders around the world have also joined CNTI as advisers, including The Globe and Mail editor-in-chief David Walmsley, founding editor of The Wire in India Siddharth Varadarajan and former ProPublica president Richard Tofel.
Its funding comes from prominent news media philanthropists, such as Craig Newmark Philanthropies, John S. and James L. Knight Foundation, the Lenfest Institute, and private companies.
"As we continue to build our work, which these challenges require, we will be seeking addition funding," Mitchell said.
Of note: The group is designed to elicit feedback across the internet, including from Big Tech firms that have been blamed for upending the newspaper business model.
Google vice president of news Richard Gingras, for example, sits on CNTI's board. Google is also one of the group's initial funders.
"The whole point is to be collaborative," Mitchell said.
Between the lines: The group's staff, board and advisers have already identified 15 priority issues for its research, including algorithmic accountability, economic support for news, information and cybersecurity, news engagement and innovation, open distribution and access and online harms and disinformation.
Within those issues, the group aims to address specific problems, such as protecting societies from manipulated imagery and modernizing copyright law in a way that benefits independent, competitive journalism and an open internet.
CNTI has already developed research briefings on a few of those issues, and will publish more in coming months.
The big picture: The group launches at a critical moment for the news media industry and the internet. The rise of artificial intelligence is forcing societies around the globe to re-examine outdated media laws and precedents.
"We've got to have ongoing engagement and an ongoing conversation based on real research and not based on polemics or based on non-nuanced views," Forman said.
What's next: The group will launch September 6 with a kickoff event in New York City.
Its first event series will debut this fall on generative artificial intelligence technologies and the promise and pitfalls they present for journalism.
Go deeper