Axios Generate
October 24, 2023
🛢️ We open this edition with a climate lens on oil merger mania, but we've got plenty more too, all with a Smart Brevity count of 1,198 words, 4.5 minutes.
🏡 Join Andrew tomorrow at 8am ET in Washington, D.C., to explore boosting uptake of energy-efficient products. Guests include Rep. Ritchie Torres (D-N.Y.) and Galvanize Climate Solutions' Tom Steyer. Register to attend.
🎸 At this moment in 1994, R.E.M. were No. 1 on Billboard's album charts with "Monster," which provides today's intro tune...
1 big thing: More big money deals, more climate problems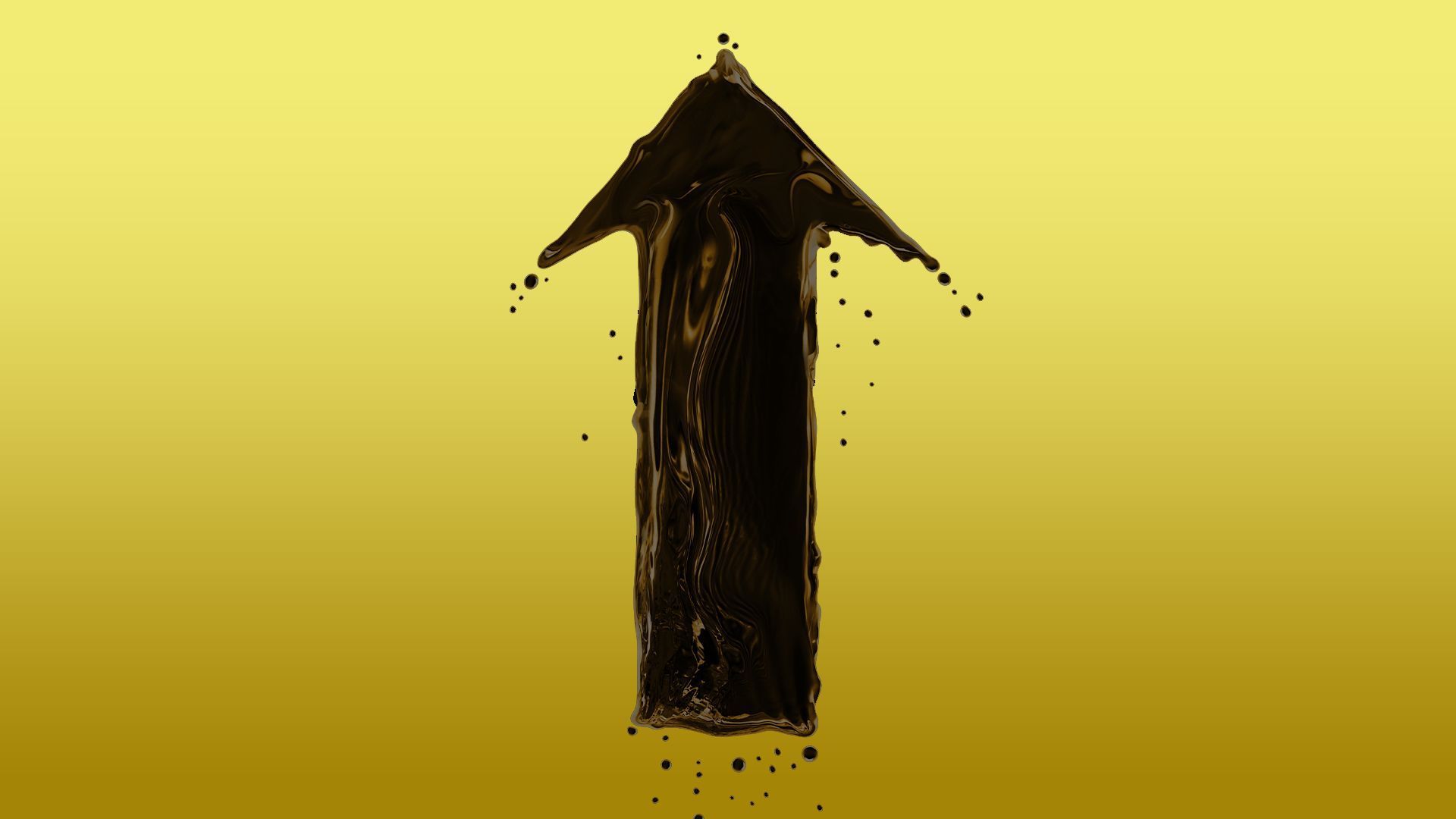 Two mega oil mergers, combined with other recent industry moves, threaten to prolong high levels of greenhouse gas emissions and endanger Paris climate targets, Andrew writes.
Why it matters: Chevron's $53 billion purchase of Hess announced on Monday — along with Exxon's deal with Pioneer Natural Resources — signals that oil and gas firms foresee robust fossil fuel demand into the 2030s, despite government moves to slash greenhouse gas emissions and boost renewable energy.
Threat level: Boosting oil and gas production, while viewed as a national security imperative, is inconsistent with steps climate scientists argue are necessary to meet the Paris Agreement's temperature targets.
Meanwhile, the likelihood of climate-related "tipping points" like destabilized global ice sheets, along with worsening extreme weather events, become far more likely, studies show.
Between the lines: According to Rapidan Energy Group founder and president Bob McNally, the deals demonstrate oil and gas leaders' rejection of the view that climate policies are about to cause oil demand to peak.
"These mergers are more powerful manifestations of similar recent moves by BP and Shell to walk back their plans to reduce upstream investment drastically," McNally told Axios in an email.
What they're saying: "Big oil needs to change or Paris will fail. That's a decision for shareholders," Mark van Baal, the founder of Follow This, an activist shareholder movement, said in a statement.
He pointed to risks for Chevron in this deal, including falling costs of renewables; increasingly stringent climate policies like those recently adopted in California; and legal proceedings that could hold some fossil fuel companies accountable for their role in climate change.
The intrigue: There are likely to be additional fossil fuel mergers and acquisitions to come, experts told Axios. The result may be fewer (and bigger) companies better able to withstand oil price fluctuations.
What's next: Ensuring emissions cuts before 2030 will be a driving goal for the upcoming UN Climate Summit in Dubai starting late next month.
Yes, but: Incoming COP28 president Sultan Ahmed al-Jaber has said he expects oil and gas leaders to come to the summit with concrete commitments to help the world meet its Paris goals. It's doubtful these mergers would qualify.
2. The "beginning of the end" of fossil fuels
From the life-comes-at-you-fast files: this👆chart shows the International Energy Agency's very recent and very big cuts to their future global gas demand estimates, Ben writes.
State of play: Surging renewables, the Russia crisis speeding moves away from gas, and other forces led IEA to shake up their estimates.
Why it matters: It's part of a wider theme running through IEA's latest long-term World Energy Outlook published today.
The organization now sees demand for coal, gas and oil all peaking this decade under nations' existing policies as energy transition takes root.
The big picture: "A legacy of the global energy crisis may be to usher in the beginning of the end of the fossil fuel era," it states, referring to Russia's invasion of Ukraine.
Yes, but: Current policies won't bring emissions cuts anywhere near what's needed to keep Paris Agreement goals alive.
Energy-related CO2 will peak in the mid-2020s, the IEA notes, but the decline is gentle enough that Earth still warms by 2.4°C above preindustrial levels by 2100.
What we're watching: They see a feasible — though immensely challenging — path this decade to getting things much closer to a 1.5°C pathway.
It calls for COP28 talks to set 2030 goals like tripling renewables capacity, and doubling of efficiency improvements to 4% annually, among others.
Reality check: Plenty of analysts are very skeptical about relatively close oil and gas peak.
The bottom line: "The transition to clean energy is happening worldwide and it's unstoppable. It's not a question of 'if', it's just a matter of 'how soon' – and the sooner the better for all of us," IEA boss Fatih Birol said in a statement.
3. 🧮 The energy outlook by the numbers
These mammoth IEA reports are a choose-your-own-adventure, so here are some data points that caught my eye, Ben writes.
The big picture: The agency's estimate of what's expected under current policies includes...
🚗 50%, the projected share of new U.S. car sales that will be electric in 2030.
🛢️ 26%, oil's share of global energy supply in 2050, not that far below 30% in 2022 despite the projected peak.
📈 47%, which is renewables' projected share of the global power mix in 2030.
☀️ 80%, renewables' projected share of new power generating capacity additions through 2030, led by solar.
📉 15%, Russia's projected share of internationally traded gas in 2030, down from 30% pre-invasion. Expanded sales to China don't fully compensate losses elsewhere.
🧮 73%, the share of fossil fuels in global energy supply in 2030 after being stuck for decades around 80%.
The bottom line: These snapshots show powerful growth of climate-friendly sources and the persistence of fossil fuels.
It's why IEA is modeling — and promoting — more Paris-friendly hypothetical scenarios that demand more aggressive policies and finance.
4. West Antarctic ice shelf loss becomes "unavoidable"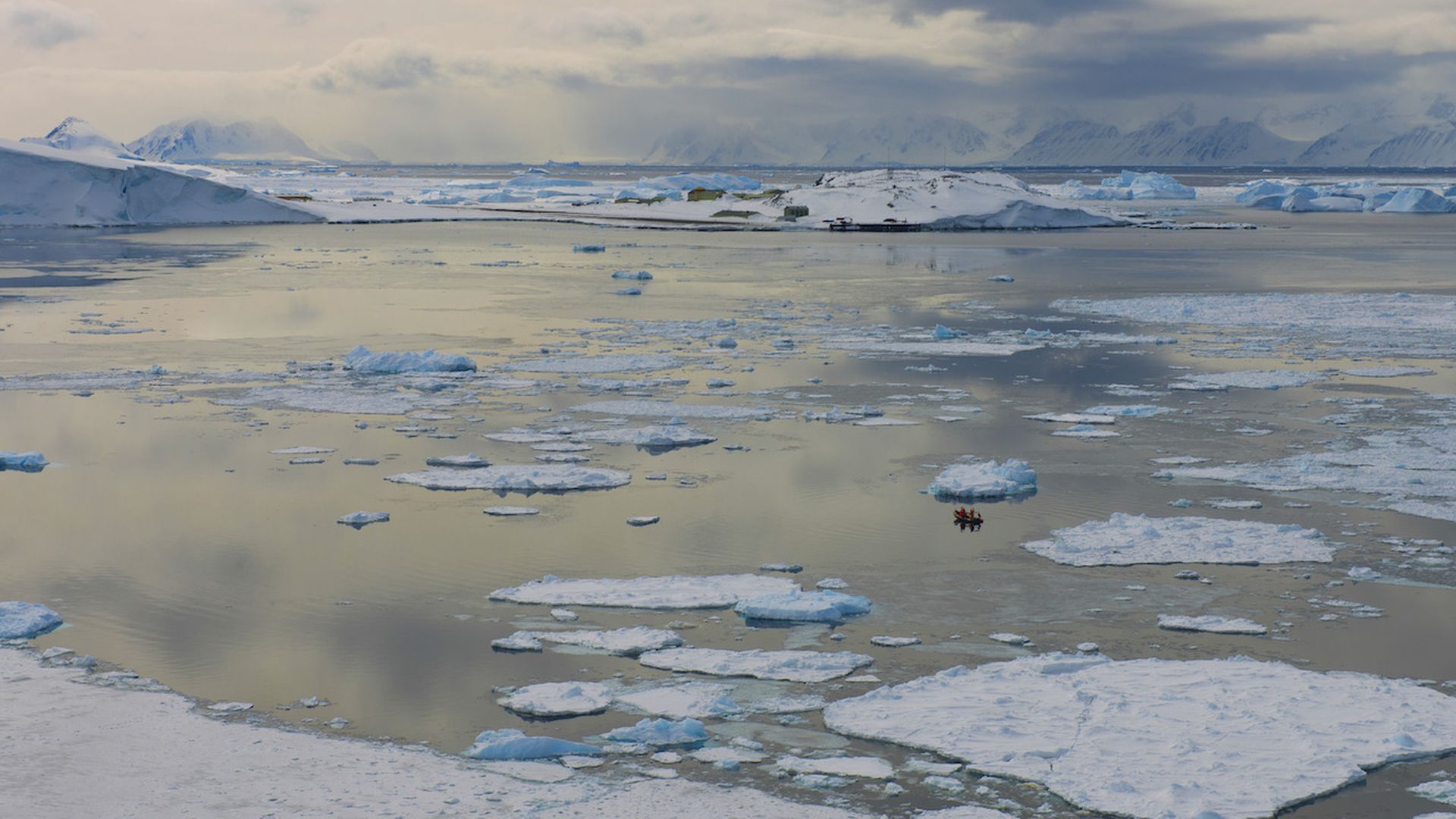 A comprehensive look at ocean temperatures along the coast of West Antarctica shows that a faster melt of the region's ice shelves is all but "unavoidable" this century and implies a quicker rate of sea level rise.
Why it matters: The future of millions of coastal residents worldwide depends on the stability of the West Antarctic Ice Sheet, Andrew writes.
A more rapid loss of this ice threatens to send sea levels above existing projections of a one-to-three-foot rise by 2100.
Zoom in: The study, published in Nature Climate Change, offers a "sobering" look at how much control humans still have over ocean temperatures in this particular region of Antarctica.
Increased ocean heat is eating away at floating ice shelves from below, freeing up inland ice to move faster into the sea.
It finds that the time to effectively intervene to prevent further warming and faster ice shelf loss in this region of Antarctica this century is long past.
"We are now committed to an increasing trend" of ice shelf loss, lead author Kaitlin Naughten of the British Antarctic Survey told reporters.
Yes, but: Naughten cautioned that the results should not lead to climate despair, since emissions cuts could help stabilize other parts of Antarctica, and many other sensitive ecosystems worldwide.
What they're saying: The findings "point out that the Paris agreement won't be safe enough for these glaciers," said Eric Rignot, a climate scientist at UC Irvine and NASA.
5. Catch up fast on electric vehicles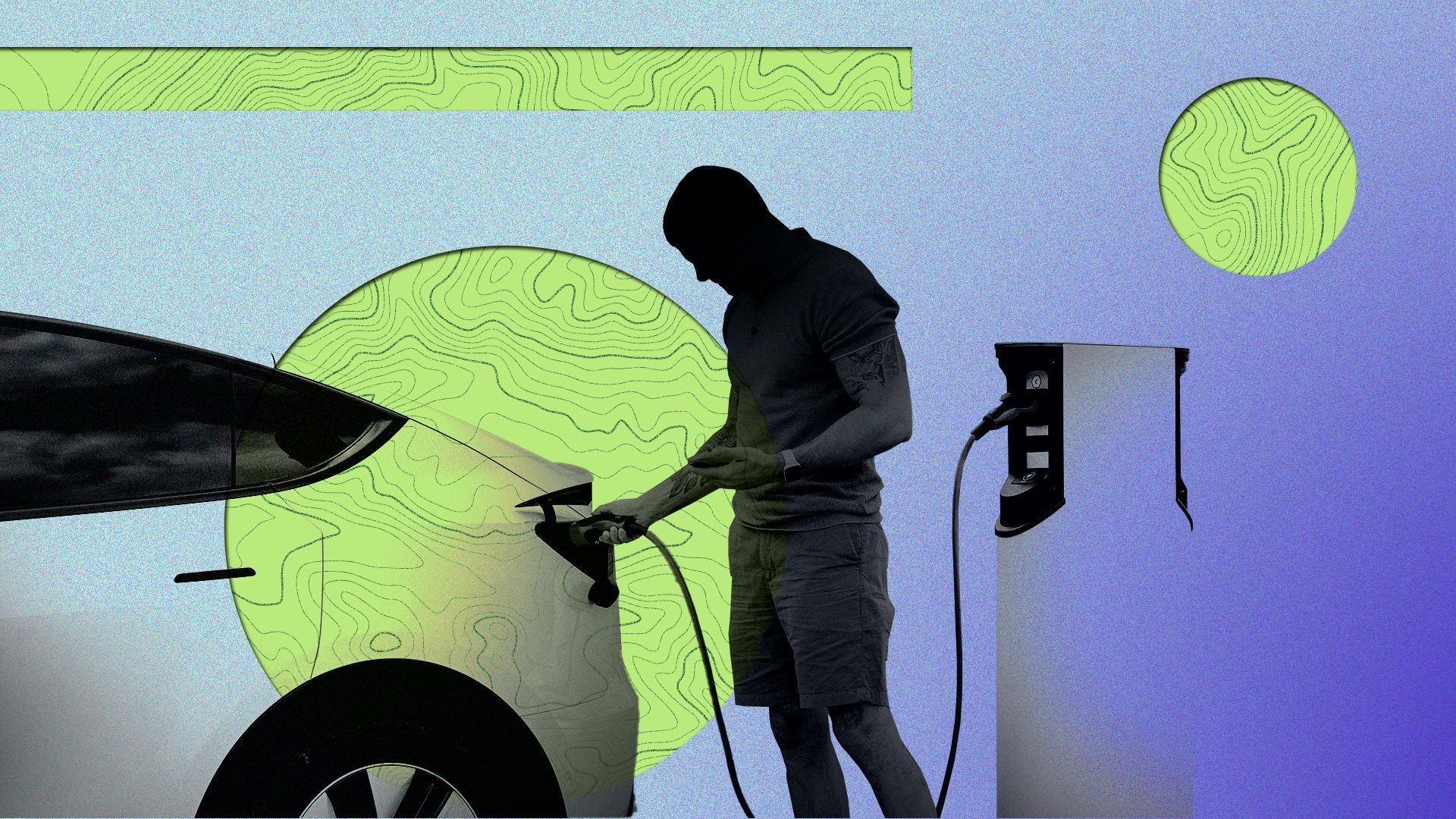 ⏸️ Battery recycler Li-Cycle's stock plunged 46% yesterday after the company said it's pausing construction of a Rochester, New York, factory as it reviews rising costs, Ben writes.
What we're watching: How the review of the "go-forward strategy" may affect talks with the Energy Department, which in February announced conditional plans to provide a $375 million loan.
⚖️ "The Department of Justice has expanded its inquiry into Tesla's business practices to include how far its vehicles can travel on a full charge and 'personal benefits' to high-ranking executives or large shareholders, the company said without elaborating," the New York Times reports.
6. Quote of the day
"Energy companies seem to be betting Europe will need more gas than politicians predict."
— Christian Egenhofer of the Centre for European Policy Studies, telling
Bloomberg about
multi-decade LNG import deals European companies are striking with exporters.
Did someone forward you this newsletter? Welcome, and please sign up.
🙏 Thanks to Chris Speckhard and Javier David for edits to today's edition, along with the talented Axios Visuals team.