The new front in Big Oil's courthouse climate fight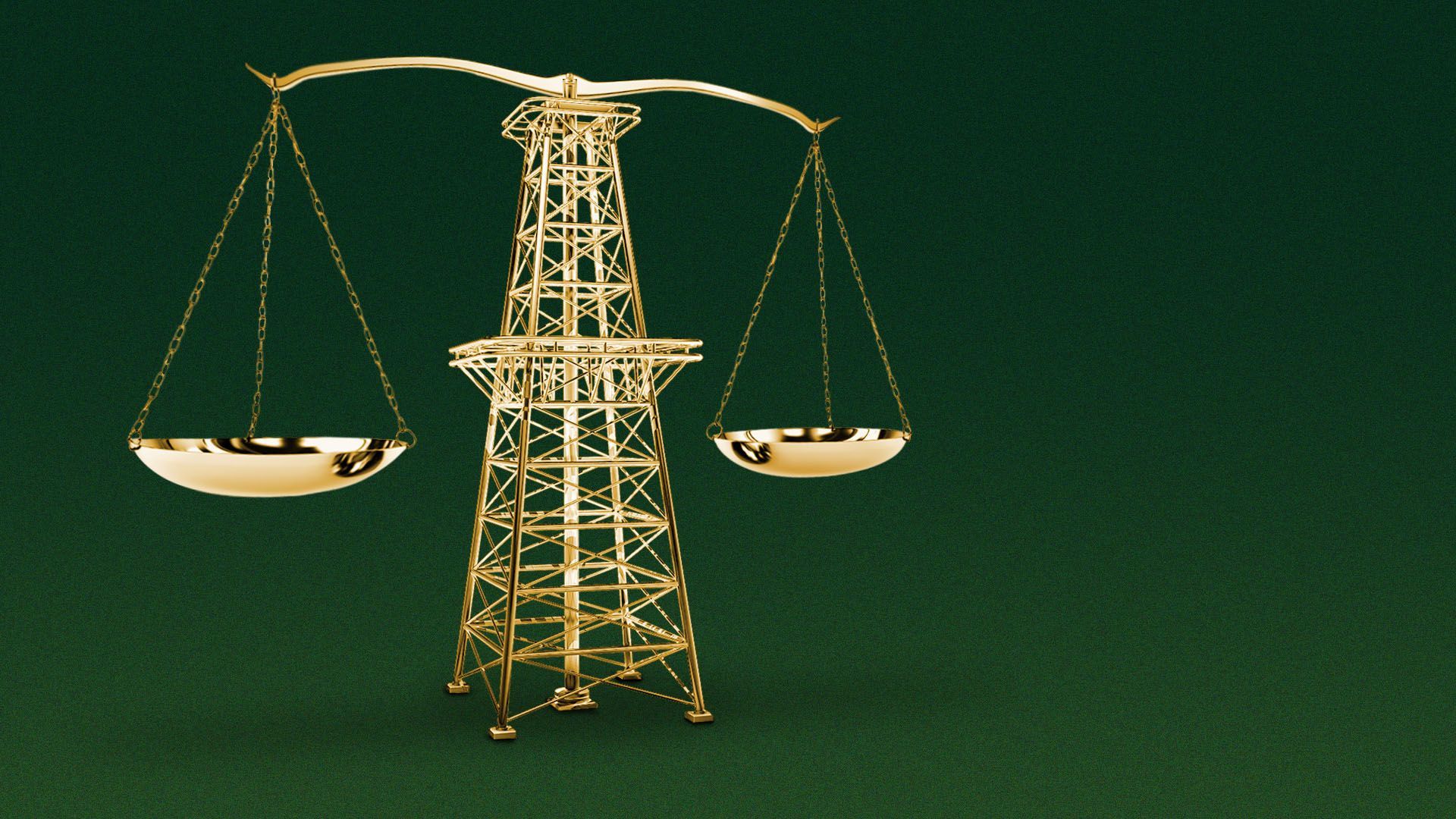 California is hardly the first state to sue Big Oil over climate change, but a new case is worth watching, nonetheless.
Catch up fast: The Golden State's Democratic governor and attorney general on Saturday unveiled litigation against Exxon, Chevron and other oil giants.
It alleges decades of deception about the effects of their products, and seeks damages for ways global warming is hurting California.
Why it matters: The complaint — which follows a suite of other ongoing cases by state and local governments — has legal, political and financial ramifications.
The politics can't be ignored. Gov. Gavin Newsom has worked to create a national political profile and reportedly has presidential aspirations.
The rollout was a choreographed, multiday affair, and even included a video.
The breadth is something. The case filed in state court goes into great detail seeking to tie oil companies to vast damages in the country's most populous state.
They include extreme heat, wildfires, flooding, harms to the state's huge farm sector, public health impacts and much more.
The stakes are immense. California has spent tens of billions on adapting to and addressing climate damage, with multiples of that expected in years ahead, the suit claims.
The complaint seeks an industry-funded abatement fund, and other "equitable relief" and damages.
It also asks the state court to force companies to prevent "further pollution, impairment and destruction" of state resources.
The other side: The American Petroleum Institute, one of the defendants, said Congress, not the courts, should make policy.
API General Counsel Ryan Meyers, in a statement, called it part of a "coordinated campaign to wage meritless, politicized lawsuits against a foundational American industry and its workers."
Go deeper