Shell pivots in new pitch to investors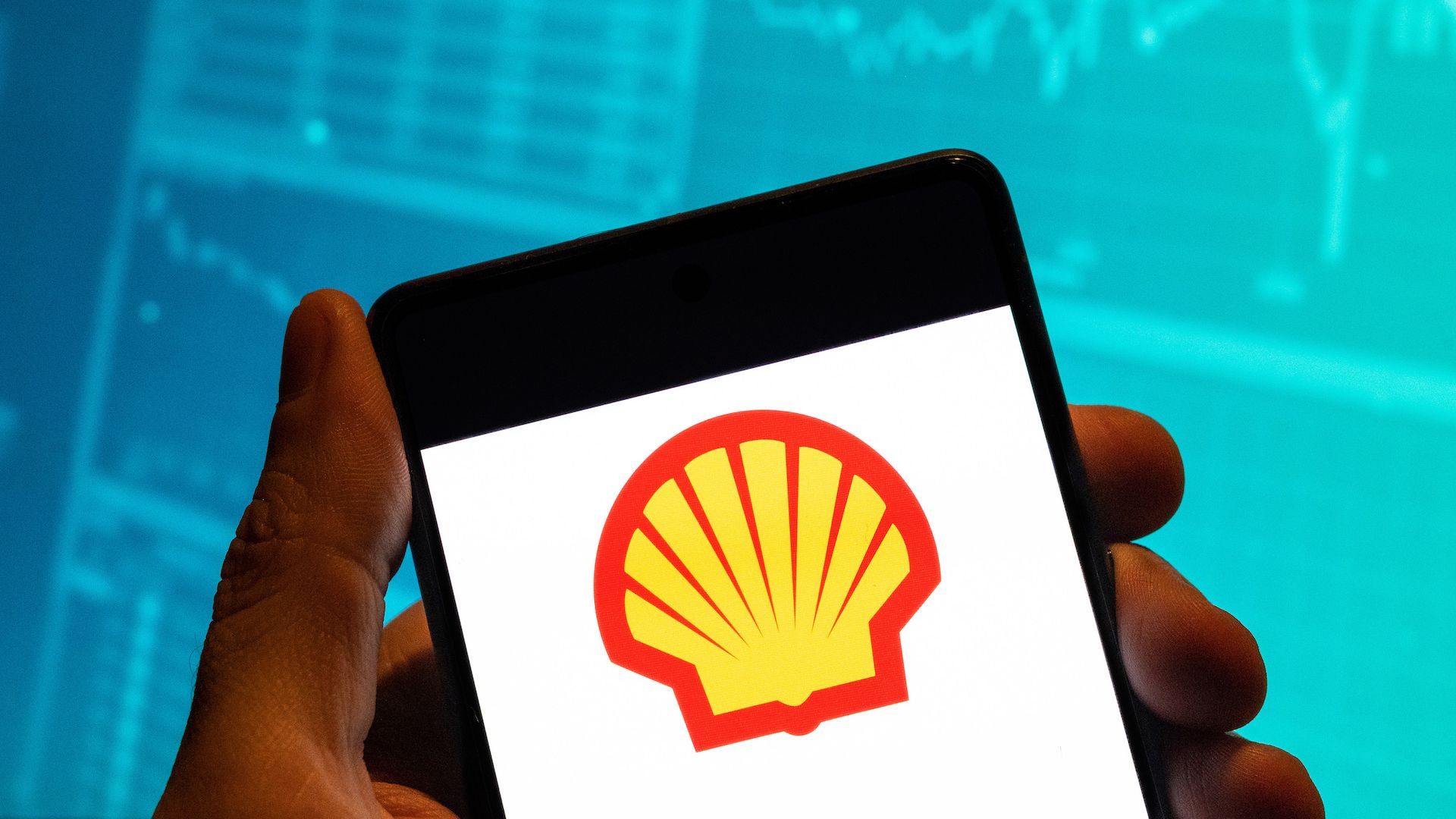 Shell is tapping the brakes on continued oil production curbs, the multinational giant said Wednesday, in a broader strategy update that will boost payouts to shareholders.
Driving the news: Here's what Shell said ahead of CEO Wael Sawan's investor presentation in New York City this morning...
It's boosting dividends by 15% beginning this quarter and buying back at least $5 billion in shares in the second half of 2023.
Shell is reducing its annual capital spending target to the $22 billion-$25 billion range in 2024 and 2025.
The company is "stabilizing" oil production through 2030 while growing its natural gas business.
The intrigue: Shell reiterated its commitment to reaching net-zero emissions in 2050, while signaling a selective approach to diversification.
It announced a cumulative $10 billion-$15 billion in 2023-2025 for "low carbon" areas like biofuels, hydrogen, EV charging and CO2 capture.
Those hydrogen and carbon capture ventures will be "disciplined" to create "options for the future."
Shell, which has been moving into renewable electricity and power services, said it would approach power "selectively."
Why it matters: Two is a trend, right? Shell's recalibration follows European peer BP's recent decision to scale back its plans to reduce oil and gas production this decade.
The moves come as the Russia crisis has boosted focus on energy security, and the majors are reporting huge profits in their core fossil businesses.
What they're saying: "We need to continue to create profitable business models that can be scaled at pace to truly impact the decarbonization of the global energy system," Sawan said in a statement.
"We will invest in the models that work — those with the highest returns that play to our strengths," he added.
The big picture: Despite strong profits, European giants' market performance has lagged U.S. heavyweights Exxon and Chevron, which have not signaled a move away from fossil fuels.
"[T]he shift in strategy of the European majors is another sign that the American vision for Big Oil is winning out," Bloomberg reports.
Of note: Whether Shell is ditching its move away from oil is sort of in the eye of the beholder.
In 2021, Shell said it planned to reduce oil production 1%-2% annually through 2030.
But Shell told Axios in March it's "already at the upstream production levels [that] a 1-2% per year reduction would have delivered."
Reuters has a detailed dissection of the company's posture.
The other side: My inbox is filling up with statements from climate advocates bashing Shell's strategy.
Helen Clarkson, CEO of the nonprofit Climate Group, said Shell is "recklessly abandoning its responsibilities for the climate crisis."
Go deeper