World "less likely than ever" to meet Paris Agreement goal: new analysis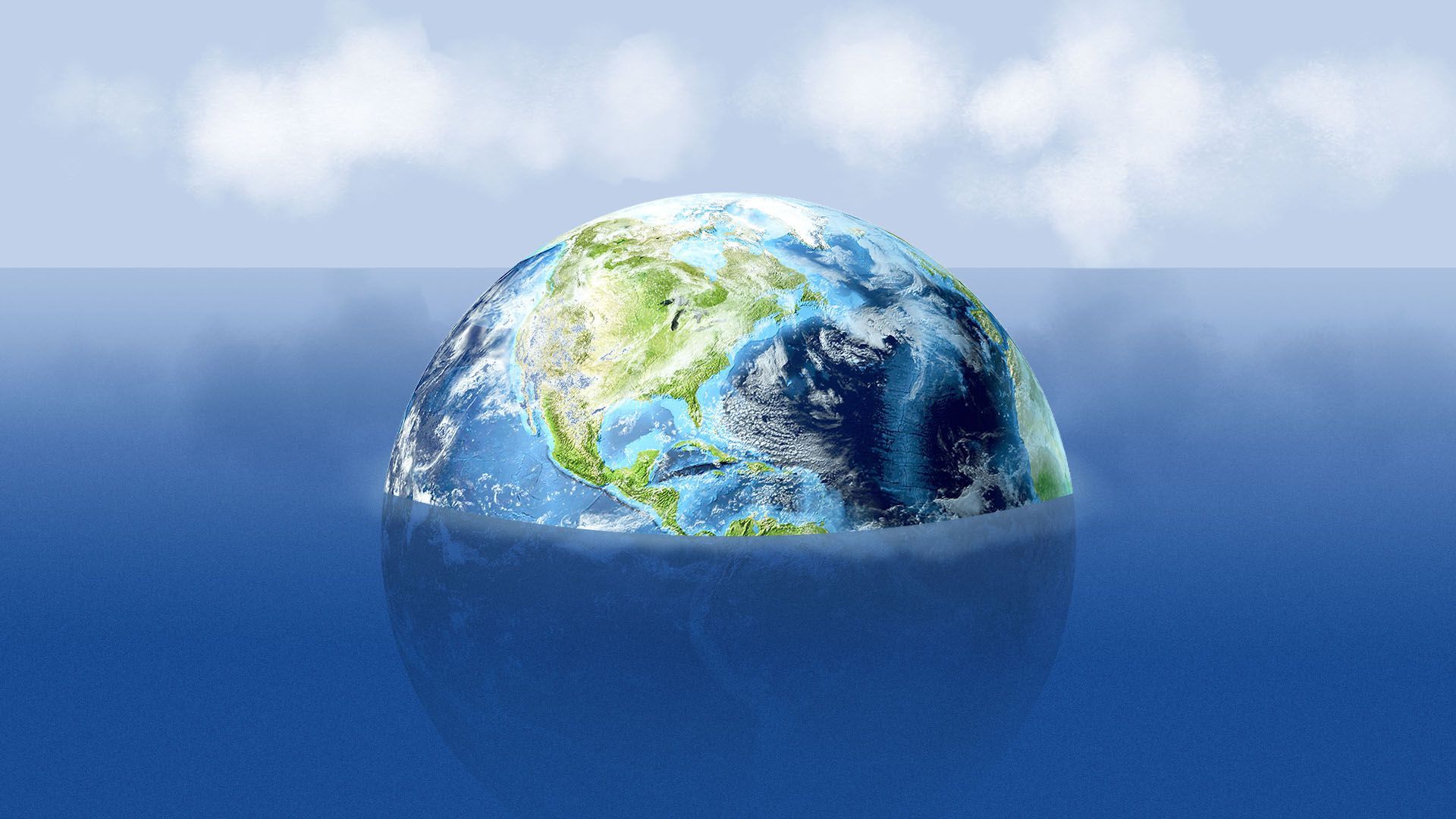 New analysis finds that holding temperature rise to 1.5°C above preindustrial levels — the Paris Agreement's stretch goal — is "less likely than ever" despite rapid low-emissions energy expansion.
Why it matters: A long-term outlook issued by risk management firm DNV is among a suite of reports (both out currently and upcoming) that help frame COP28 discussions and beyond.
The big picture: It explores how rapid deployment of renewables and other climate-friendly tech is greatly slowing fossil fuel growth, preventing some of the worst future climate outcomes.
But while coal has leveled off, clean sources have yet to reverse overall fossil growth — let alone start shoving emissions downward fast enough to keep the 1.5°C north star in view.
"Globally, the energy transition has not started, if, by transition, we mean that clean energy replaces fossil energy in absolute terms," DNV CEO Remi Eriksen said in a statement.
State of play: DNV sees global energy-related emissions peaking in 2024, but falling too slowly to be Paris friendly, with a 46% cut at midcentury.
Geopolitical risks — notably Russia's attack on Ukraine — have boosted focus on energy security and local supplies.
"This trend is favouring renewables and nuclear energy in all regions and coal in some regions," the report states.
Threat level: DNV's "most likely" forecast sees temperature rise of 2.2°C by 2100.
That's far below the catastrophic levels that would be in store, absent steep zero-carbon energy growth.
But it's still a recipe for intensifying heat waves, storms and other major harms.
The bottom line: Projecting decades ahead is fraught with uncertainty, but even foggy outlooks beat flying blind.
Go deeper