Fears of a climate calamity lurk in Big oil's big deals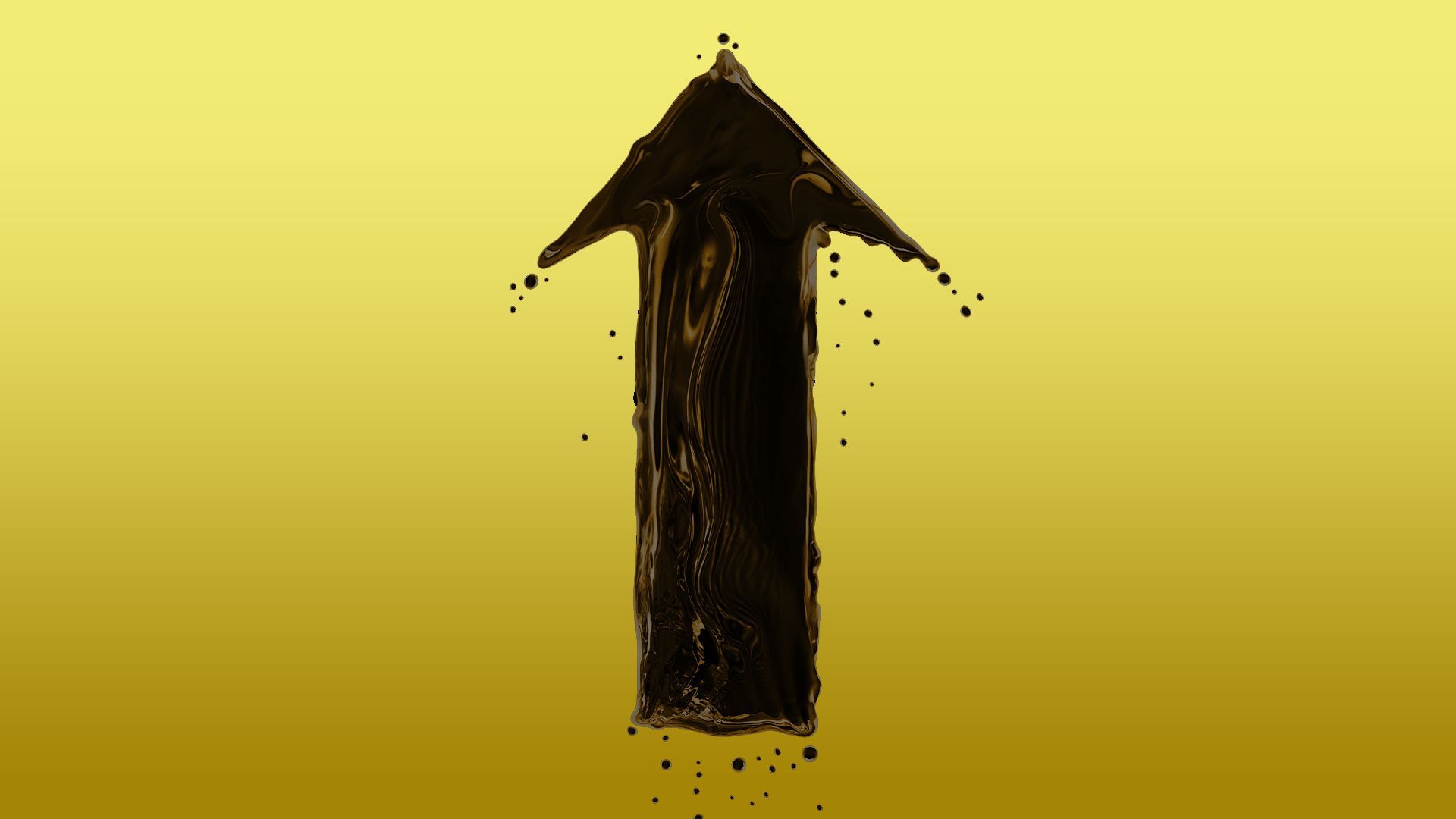 Two mega oil mergers, combined with other recent industry moves, threaten to prolong high amounts of greenhouse gas emissions and endanger Paris climate targets, climate activists warn.
Why it matters: Chevron's $53 billion purchase of Hess announced on Monday — along with ExxonMobil's deal with Pioneer Natural Resources — signals that oil and gas firms foresee robust fossil fuel demand into the 2030s, despite government moves to slash greenhouse gas emissions and boost renewable energy.
Zoom in: Climate activists have criticized both deals as doubling down on harmful energy sources.
If regulators bless the deal, the Hess merger will boost Chevron's oil and gas production and give it a stake in important international plays.
Chevron said the merged firm "is expected to grow production and free cash flow faster and for longer than Chevron's current five-year guidance."
Exxon's purchase would also boost its oil and gas production.
Threat level: Boosting oil and gas production, while viewed as a national security imperative, is inconsistent with steps climate scientists argue are necessary to meet the Paris Agreement's temperature targets.
For example, to meet the more ambitious target of holding climate change to 1.5°C (2.7°F) above pre-industrial levels through 2100, global emissions would have to decline by about 43% below 2019 levels by 2030.
Such cuts are nowhere near reality at the moment.
Meanwhile, the likelihood of climate-related "tipping points" like destabilized global ice sheets, along with worsening extreme weather events, become far more likely, studies show.
Between the lines: According to Rapidan Energy Group founder and president Bob McNally, the deals demonstrate oil and gas leaders' rejection of the view that climate policies are about to cause oil demand to peak.
"These mergers are more powerful manifestations of similar recent moves by BP and Shell to walk back their plans to reduce upstream investment drastically," McNally told Axios in an email.
"Since late 2021, industry investment and politics have shifted away from keep-it-in-the-ground and back to all-of-the-above," he said.
"These moves and the dial-back on decarbonization momentum generally deeply alarms climate groups."
What they're saying: "Big oil needs to change or Paris will fail. That's a decision for shareholders," Mark van Baal, the founder of Follow This, an activist shareholder movement, said in a statement.
He pointed to risks for Chevron in this deal, including falling costs of renewables; increasingly stringent climate policies like those recently adopted in California; and legal proceedings that could hold some fossil fuel companies accountable for their role in climate change.
The intrigue: There are likely to be additional fossil fuel mergers and acquisitions to come, experts told Axios. The result may be fewer (and bigger) companies better able to withstand oil price fluctuations.
"The companies see persistent global hydrocarbon demand in the short term and consider the transition to lower-carbon sources as a decades-long process, with hydrocarbons remaining a vital piece of the global economy through the end of the century," said Shon Hiatt, director of the Business of Energy Transition Initiative at the USC Marshall School of Business, told Axios via email.
"Consolidation serves as a safeguard against declining consumption when peak hydrocarbon demand eventually materializes," he said, while noting that Chevron and Exxon are diversifying "into energy transition areas that build upon their expertise."
These include lithium extraction, hydrogen, carbon capture and sequestration and geothermal technologies.
Meanwhile, European oil majors are leaning into the energy transition more, venturing farther afield into wind and solar power.
What's next: Ensuring emissions cuts before 2030 will be a driving goal for the upcoming UN Climate Summit in Dubai starting late next month.
Yes, but: Incoming COP28 president Sultan Ahmed al-Jaber has said he expects oil and gas leaders to come to the summit with concrete commitments to help the world meet its Paris goals.
It's unclear if these mergers would qualify.
Go deeper