What's alive and dead in Washington's Legislature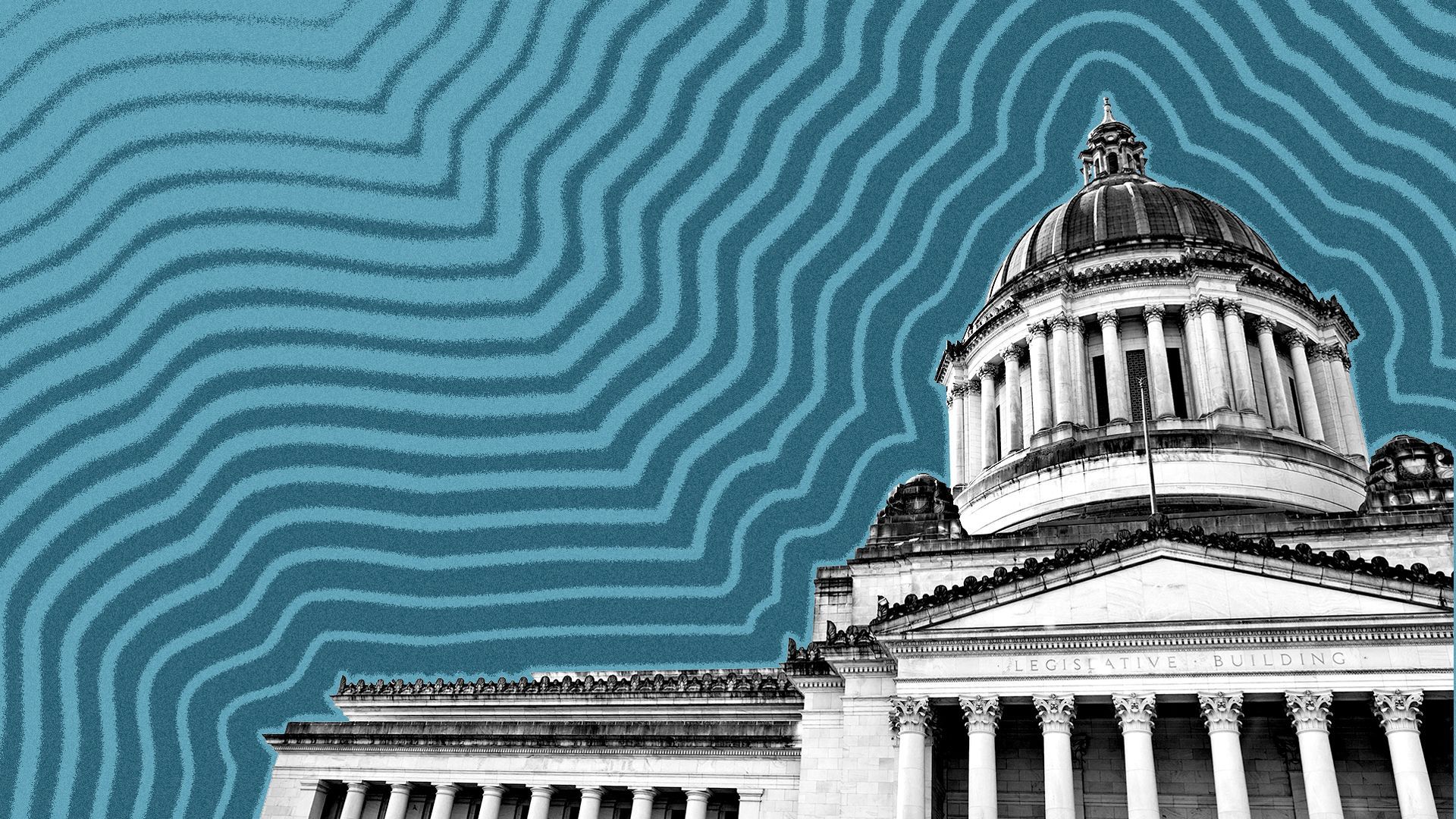 Washington's Legislature has about a month to go before it is scheduled to adjourn. That means the number of proposed new laws still under consideration has narrowed considerably.
Here's a look at some of the bills that remain in play, versus ones that failed to meet deadlines to advance and are considered dead for the session.
Stayin' alive
Police pursuits: A proposal to roll back a 2021 law that limits when police can chase suspects who flee in vehicles passed the Senate. But its fate is unclear in the House.
Drug possession penalties: Lawmakers are still wrestling with how to update the state's drug possession law. The plan still in play would make drug possession a gross misdemeanor, while creating a program that would allow people to have their drug charges dismissed if they go through treatment.
Missing middle housing: This proposal to require local cities to allow duplexes, quadplexes and in some cases, six units per lot, has already passed the state House and is being considered by the state Senate.
Assault weapons ban: The House passed a measure to ban the sale, manufacturing and importing of assault weapons. The bill defines assault weapons to include a variety of semiautomatic firearms, including AR-15s.
Abortion patient protections: The House has advanced measures to try to protect patients who travel here for abortions, and to stop other states from obtaining people's health data from period-tracking apps.
Pre-employment pot tests: A bill that would ban most employers from testing job applicants for cannabis has passed the Senate and awaits action in the House.
Lookin' dead
Wine shipping: A bill to make it easier for out-of-state wine shops to ship bottles directly to Washington residents' homes has stalled.
Rent hike restrictions: Lawmakers didn't advance proposals to restrict rent increases to no more than the rate of inflation or 7%, whichever is higher.
School age change: A plan to lower Washington's mandatory school enrollment age from 8 to 6 missed key deadlines to advance.
Limiting traffic stops: The House never voted on a proposal to ban police from pulling over drivers for minor issues like broken tail lights or expired tabs.
Lowering DUI limit: A push to lower the legal limit of a driver's blood alcohol content (BAC) from 0.08% to 0.05% died in the Senate.
Wealth tax: This measure to tax people worth more than $250 million a year is budget related, which means legislators can still revive it.
Yes, but: The proposal didn't advance out of committee, and key lawmakers weren't wild about it back in January, so its prospects look dim.
More Seattle stories
No stories could be found
Get a free daily digest of the most important news in your backyard with Axios Seattle.