Loosening limits on police pursuits divides lawmakers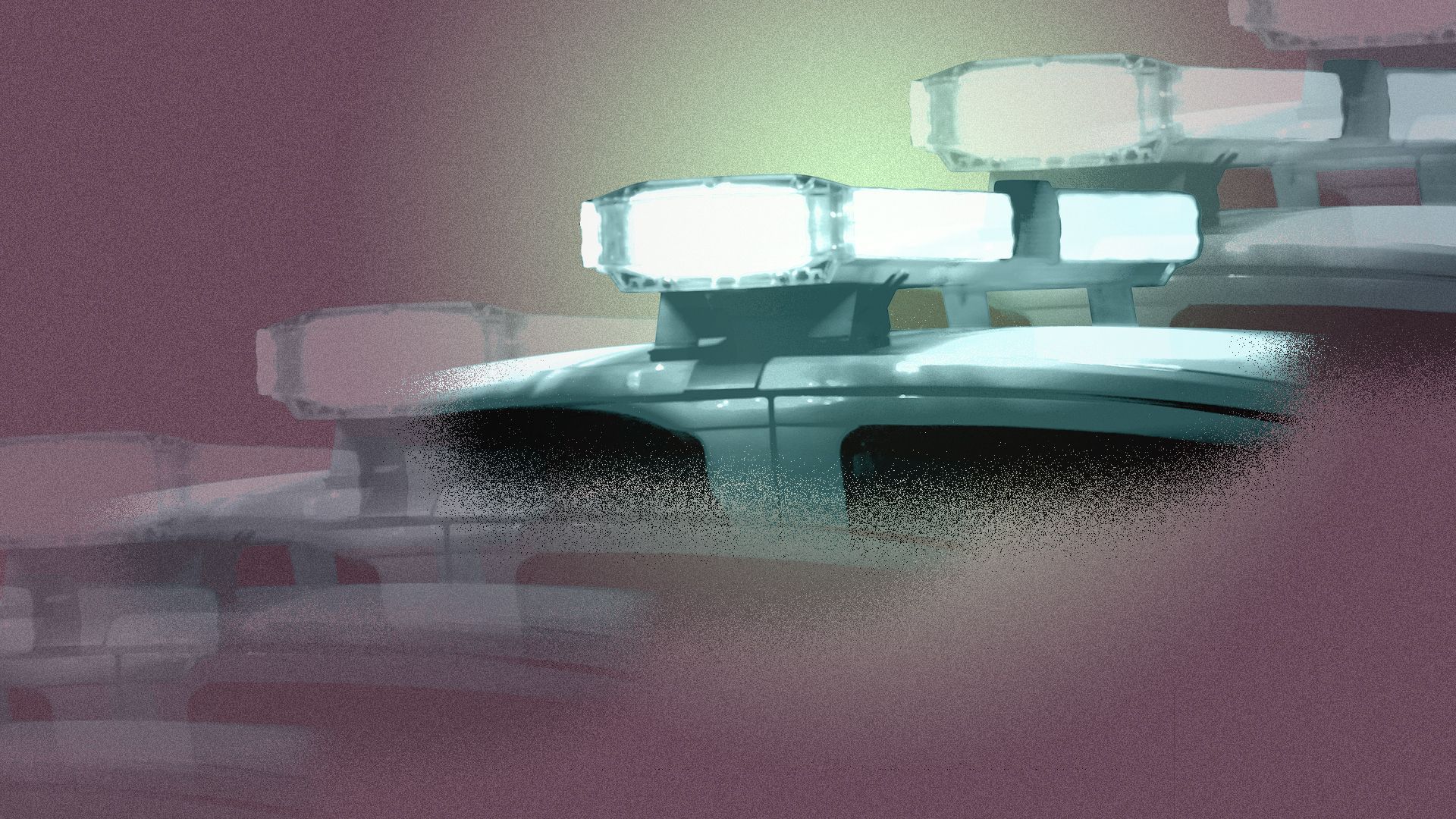 Washington lawmakers are locked in a contentious debate over whether to roll back a law that limits when police can chase suspects who flee in vehicles.
Why it matters: Those who want to revisit the 2021 law argue it has contributed to a recent rise in crime and vehicle thefts. But those who advocated for the measure two years ago say it has cut down on dangerous police chases that too often end in death or injury.
Catch up quick: Lawmakers approved the limits on police vehicle pursuits as part of a package of police accountability measures.
The law, which went into effect in July 2021, bars police from initiating vehicle chases over low-level crimes like theft.
Police can still pursue suspects in violent crimes such as rape, murder, kidnapping, and even second-degree robbery, but they must have probable cause to do so — a higher evidentiary standard than before.
Those suspected of drunken driving can still be chased based on reasonable suspicion, the same standard as pre-2021.
The latest: A proposal in the state House would allow police to once again initiate vehicle chases based on reasonable suspicion when someone is suspected of a violent crime, sex offense or domestic violence.
What they're saying: In a statement, the Washington Association of Sheriffs and Police Chiefs said a change is needed so that criminal offenders can't "just drive away" without consequences.
"We have to get some control — please empower the police to do their jobs," Kent Police Chief Rafael Padilla said during a Jan. 31 public hearing.
The other side: State Sen. Manka Dhingra (D-Redmond), who chairs the Senate Law and Justice Committee, told Axios there's no clear link between Washington's new law and the rise in crimes such as vehicle theft.
She noted car thefts have risen in other states, including Oregon, that didn't change their vehicle pursuit laws.
Between the lines: Much of the debate over the pursuit policy has involved disagreements over data.
Martina Morris, a retired University of Washington professor advocating to keep the law in place, looked at publicly-sourced reports of fatalities tied to police chases. She found three people died as a result of police pursuits in the 18 months after the law took effect, compared to nine deaths in the previous 18 months.
Others have disputed Morris' analysis, with one critic noting that the Washington Traffic Safety Commission had different fatality numbers.
Yes, but: The traffic safety commission's data isn't designed to track deaths associated with police pursuits, so "trying to use our fatal crash data for tracking this information will result in undercounting," Staci Hoff, the commission's research director, told Axios.
With those gaps in mind, Dhingra's committee advanced a proposal that would create a work group to develop a model vehicle pursuit policy.
That group would look at peer-reviewed research findings and additional data around police pursuits.
What we're watching: Whether the plan to roll back parts of the 2021 law passes the state House — and if it does, whether Dhingra will give it a hearing in the Senate.
More Seattle stories
No stories could be found
Get a free daily digest of the most important news in your backyard with Axios Seattle.