Utah's top baby names: High on nature, surprisingly low on religion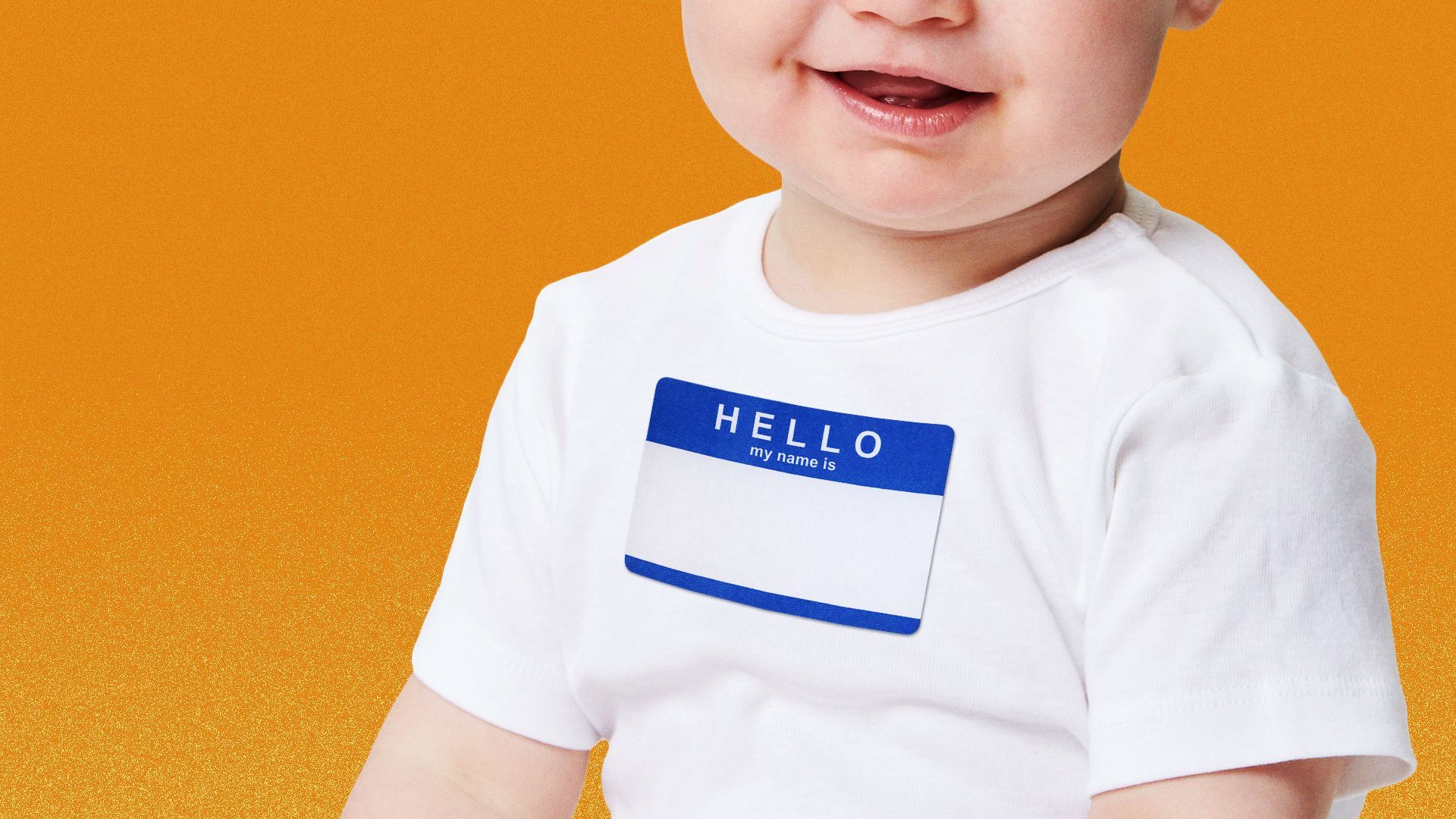 Oliver and Olivia were the top names for Utah babies in 2022, according to federal data released Thursday.
Details: For girls' names, Olivia was followed by Emma, Charlotte, Amelia and Evelyn.
Liam, William, Henry and James rounded out the top five boys' names in the state.
Flashback: The same two names topped the list in 2021.
Amelia replaced Hazel in the top five girls' names, while James overtook Jack among boys.
Zoom out: Nationally, the favorite baby names in 2022 are mostly similar to Utah's, with Olivia and Liam at No. 1.
But the top five boys' names countrywide included Noah at No. 2 and Elijah at No. 5 — Utah's No. 7 and No. 31, respectively.
While Sophia ranked No. 5 nationally, it was No. 14 in Utah.
Between the lines: Utahns have long claimed a reputation for creatively naming their many kiddos — the state is the nation's youngest, on average — but the data suggests we're not picking wildly different names from elsewhere in the country.
Yes, but: There were some variances between Utah and the rest of the country.
Oakley and Millie were not in the nation's top 100, despite being among the top 20 girls' names in Utah, and national top-20 names like Camila, Sofia and Emily fell to the 50s here.
Miles and Cooper were in the top 20 in Utah, but dropped to the 50s nationally, and Sebastian — No. 13 nationally — ranked No. 60 in Utah.
Of note: Compared to national rankings, Biblical and Christian names were far less popular for boys in Utah — one of the most religious states.
National top names like Jacob (No. 32), Gabriel (No. 36), Josiah (No. 51), Isaiah (No. 58), Joshua (No. 60), Angel (No. 62), Aaron (No. 71), Christian (No. 73), Micah (No. 90) and Adam (No. 97) were not among Utah's top 100.
Other religious names were far more popular nationally than in Utah: Elijah (No. 5 vs. 32 in Utah), Michael (No. 16 vs. 63), Matthew (No. 39 vs. 70) and — perhaps most shockingly — Joseph, at No. 30 nationally vs. 84 in Utah.
Wesley and Calvin were more popular in Utah than nationally, despite their associations with faith groups that are far more prominent outside the state.
Meanwhile, Native plant names for girls were more popular in Utah, with Sage (No. 33), Juniper (No. 38), Aspen (No. 67) and Rose (No. 79) not appearing in the top 100 nationally.
More Salt Lake City stories
No stories could be found
Get a free daily digest of the most important news in your backyard with Axios Salt Lake City.