How remote work changed Portland's economy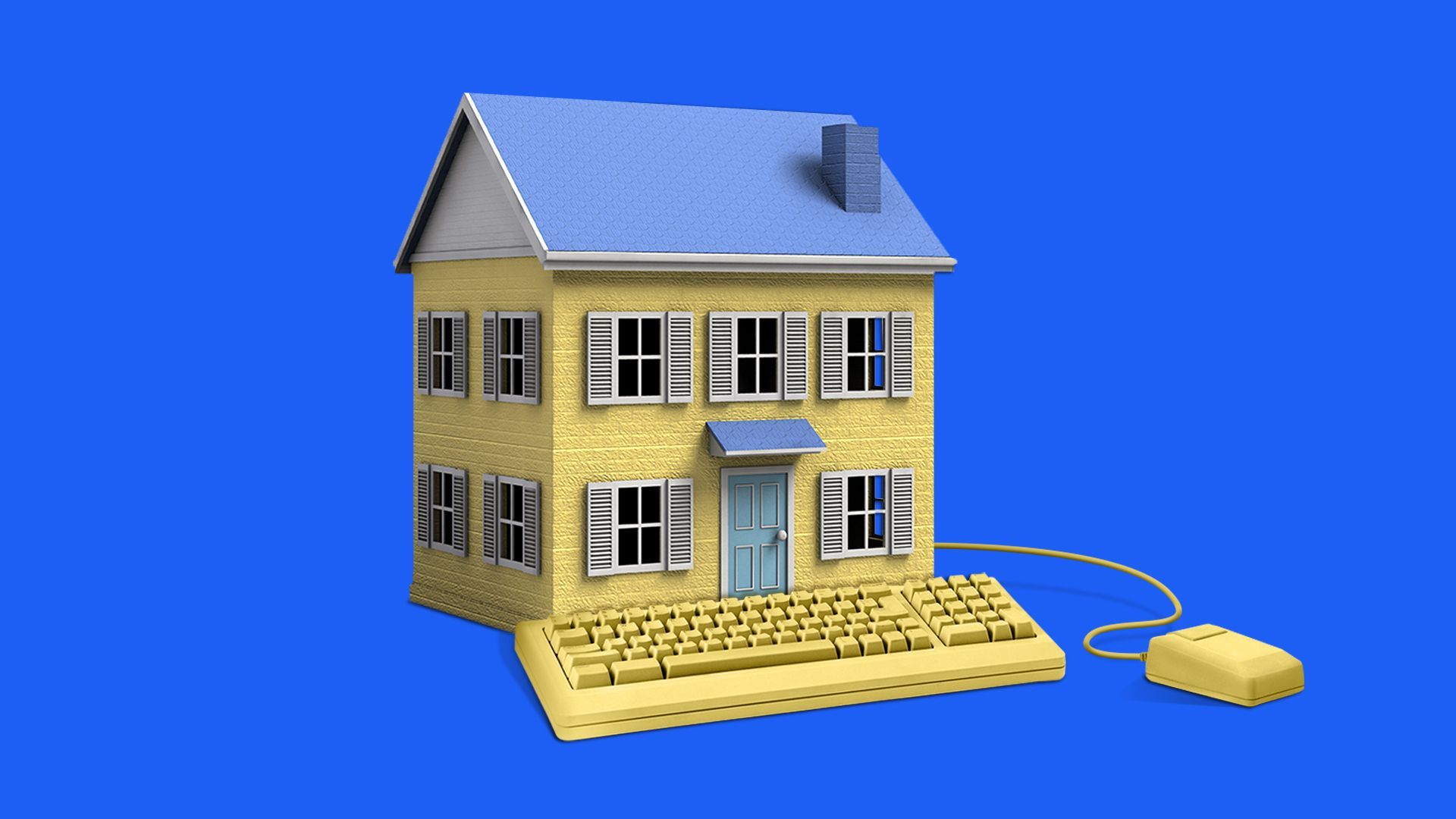 As the pandemic has receded, the percentage of people working from home did too, according to new census data. But the impact of remote and hybrid work on Portland's economy lingers.
Why it matters: The dense concentration of teleworking in cities like Portland affects rents and home prices, the labor market and entire industries like transportation, hospitality and service.
By the numbers: Just over 23% of people in the Portland-Vancouver-Hillsboro metro area worked from home last year, per the U.S. Census Bureau's 2022 American Community Survey (ACS).
That's a 15% decrease from 2021, when 27.5% of people reportedly worked from home.
The percentage of people who work from home in the Portland region is considerably higher than the national estimate of 15.2% — and has been for the past decade.
In 2019, just under 8% of Portland's workforce normally worked from home.
Of note: Because the latest ACS release is based on 2022 data, it's capturing what some call the "late pandemic era," when many elements of normality returned but the pandemic still loomed in the background, Axios' Alex Fitzpatrick reports.
What they're saying: "This decline seems to be a result of working from home approaching an equilibrium in negotiating the wants and needs between employees and employers," Jake Procino, an economist for the Oregon Employment Department, tells Axios.
Zoom in: While not going into the office can save a worker money and time commuting, it also contributes to a loss in demand for local services. Small businesses like restaurants, bars and hotels have struggled to rebound amid dwindling foot traffic.
"Not going into the office has heavily impacted the service sector since considerably fewer people are going out to lunch downtown," Procino said, adding that leisure and hospitality employment is still way down in Multnomah County compared to pre-pandemic levels.
Leisure and hospitality employment reached an estimated high of 61,000 in 2019. As of July, just 52,400 people are employed in those industries.
Compared to its peer regions, like Salt Lake City and Nashville, Portland had the second-lowest job recovery for industries most affected by the pandemic — non-tradable sectors like government service, construction and health care — according to the Metro Chamber's State of the Economy report.
Meanwhile, remote work has also allowed for increased mobility, resulting in higher out-migration patterns and commercial vacancies, which has led to a loss in tax revenue.
Flashback: Migration out of Multnomah County between 2020 and 2021 caused a $1.1 billion drop in adjusted gross income, according to analysis from Economic Innovation Group.
The bottom line: The impacts of the work-from-home revolution — like newly vacant office space, surging demand for housing and massive shifts in consumption patterns — are still shaking out.
One thing remains for certain, though: "Work-from-home is here to stay," Procino said.
More Portland stories
No stories could be found
Get a free daily digest of the most important news in your backyard with Axios Portland.