10 essential New Orleans museums to visit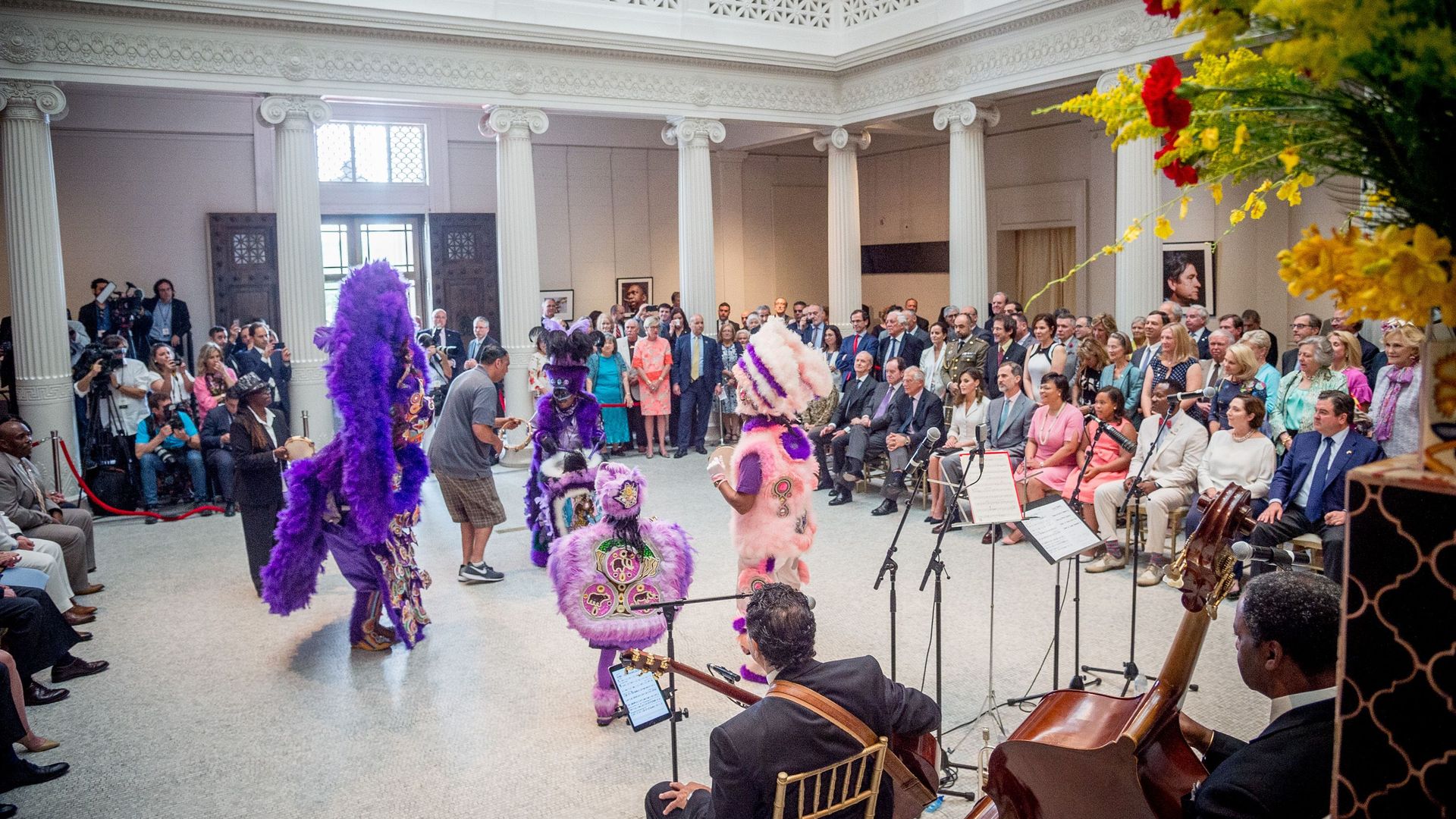 When most museum-minded visitors head to New Orleans, they've usually got one location in mind: The National WWII Museum.
There's no denying that it's worth a stop, but if your priority is to get a taste for the city and its region, here are 10 other museums worth visiting.
Pro tip: August is Museum Month in New Orleans, with members at participating museums able to visit others for free the entire month.
All year, New Orleans residents can get free tickets to many museums through the New Orleans Public Library's Culture Pass program, which grants two adults and four children free access as long as you plan ahead.
The Helis Foundation also regularly hosts free visits at a few of these institutions.
What's the story: This museum inside an Esplanade mansion serves to tell the story of free people of color — Black people in the U.S. who were either born free or released from enslavement prior to the Civil War. New Orleans was home to a large population of free people of color, which greatly impacted the city's political, social and cultural fabric.
How to visit: Tours are by appointment.
Southern Food & Beverag Museum
What's the story: Few local reputations are as well-known (and as well-sought-out) as that of southern cuisine. Learn all about southern cooking, eating and drinking traditions from New Orleans and beyond.
How to visit: Buy tickets at the door or online. Historically grounded cooking classes are also offered regularly.
Museum of the Southern Jewish Experience
What's the story: One of New Orleans' newest museums, this institution examines the cultural and historical impact of the South's Jewish population, from immigration to southern Jewish experiences during the World Wars, Civil Rights Movement and beyond.
How to visit: Buy tickets at the door or online.
What's the story: A regional collection of fine art and photography, the Ogden is perfect for ambling through on a rainy afternoon, or for visiting during one of their many events, like artist workshops, guided meditations and musical happy hours.
How to visit: Tickets can be purchased online or at the door. Guided tours are available both in person and virtually.
What's the story: At the center of City Park, you'll find the city's largest and arguably most well-known artistic institution. With a regular rotation of national exhibitions and those curated from its own collection, the New Orleans Museum of Art is a must-see for any aficionado. For those who prefer a more laid-back experience (or if it's just a really nice day), head next door to visit NOMA's Sydney and Walda Besthoff Sculpture Garden, which is free.
How to visit: Museum tickets can be reserved in advance, or purchased at the door. The sculpture garden is free to visit seven days a week, 10am to 5pm.
What's the story: Did you know that New Orleans was home to the very first licensed pharmacist? Yep, it's true. You can visit the site of his original shop to learn all about the concoctions he cooked up, and how it's all part of modern medical history.
How to visit: Tickets are available for self-guided tours only, which you can purchase at the door. Just check the online calendar first, because the museum occasionally closes for special events and private parties.
What's the story: Even the littlest visitors and residents have a place to experience science, art, physics and Louisiana's natural wonders. With multisensory exhibits, music-making instruments in the backyard and the longtime favorite fully operational grocery store (in miniature), the LCM is an easy place to distract your kids — and yourself — all day long.
How to visit: Tickets can be purchased in advance or at the door. See the museum's calendar online for special events, like story times and sensory-friendly playtimes.
The New Orleans Jazz Museum at the U.S. Mint
What's the story: At the edge of the French Quarter sits this Louisiana State Museum property, which between its rotating exhibitions and permanent collections tells how New Orleans created a new music genre. Expect lots of special events, including festivals, yoga and art classes, too.
How to visit: Purchase tickets online or at the door.
What's the story: The museum was founded by Sylvester Francis as a way to document and preserve Black New Orleanians' unique parading traditions and cultural practices like Black Masking Indians, Baby Dolls, jazz funerals, Skull and Bone gangs, second-lines and social aid and pleasure clubs.
How to visit: Visit the museum in the Treme, and purchase tickets at the door.
The Historic New Orleans Collection
What's the story: This museum and research center has deep archives, which it draws on to tell local historical stories and provide context about current events and cultural practices. Some exhibitions are also available to explore online.
How to visit: Visiting is free and open to the public.
More New Orleans stories
No stories could be found
Get a free daily digest of the most important news in your backyard with Axios New Orleans.