Test Drive: Adler Planetarium's "The Dark Side of the Moon" show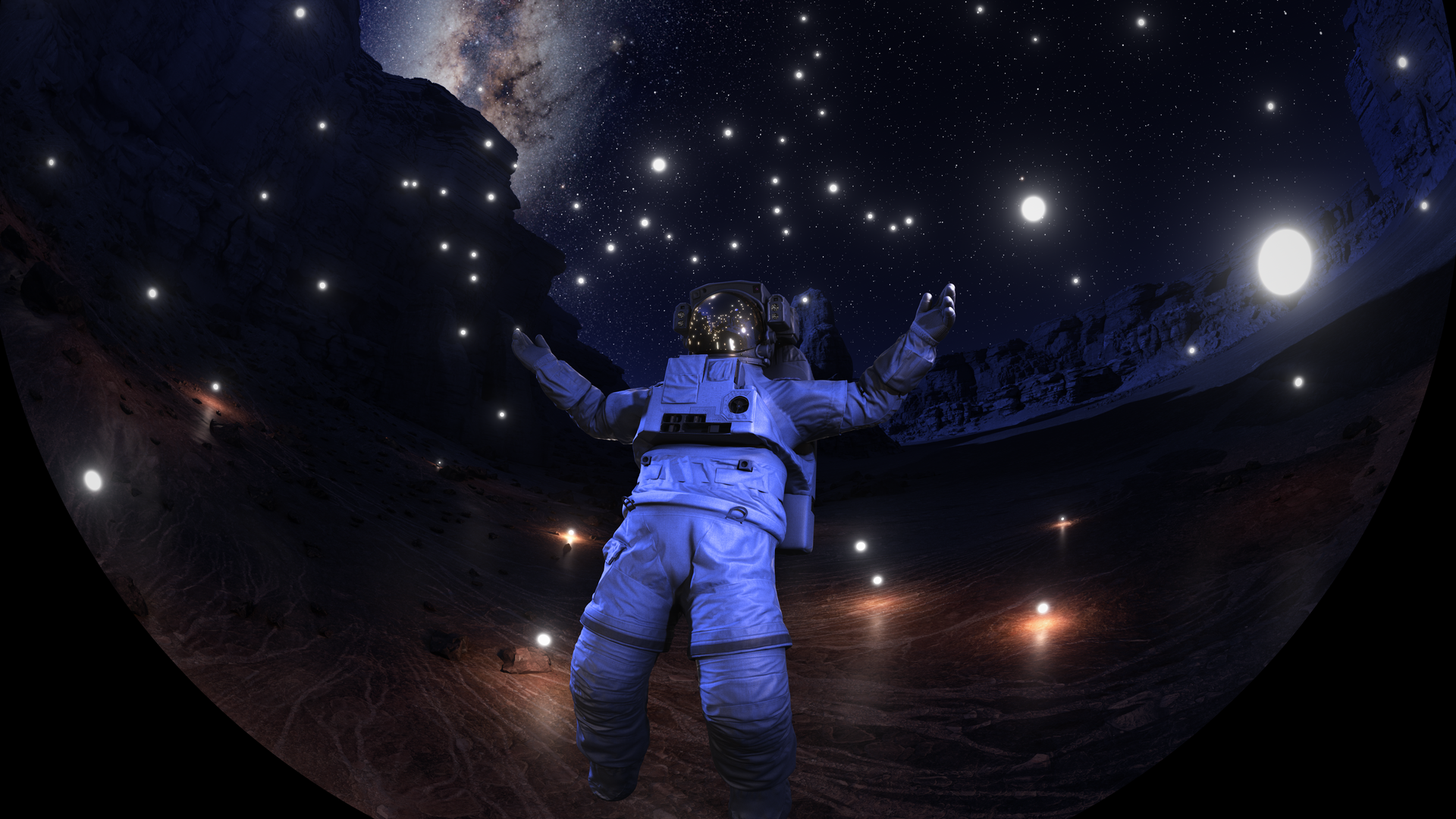 Adler Planetarium is projecting a space and musical tribute to Pink Floyd's "The Dark Side Of The Moon" on its full dome screen to mark the album's 50th anniversary.
The basics: This 43-minute show features 10 tracks from the bestselling album that accompany engulfing images of rainbow pyramids, space capsules, clock gears, moon buggy rides and stomach-dropping flights through asteroid fields, solar systems and moon caverns.
The vibe: Like going to your friend's dorm room to smoke a J, listen to some Floyd and stare at the lava lamp.
But multiply that by 1,000!
Full disclosure: I didn't get high before the show, but the trippy music and images made me feel like I had.
Women I talked to afterward confided that they had "toked up right before the show," and suspected that "most people probably did, too."
Given the number of families there, I doubt it, but I did smell some herbage on clothing as we filed out of the auditorium.
If you go: "Dark Side of the Moon" runs through next spring and plays at 3:15pm Friday-Monday, and at 9:10pm on Wednesday evenings during Adler at Night.
Tickets are $20 and must be purchased in advance on top of museum admission.
On Wednesdays, museum admission is free for Illinois residents, but you still have to pay for the show ticket.
Pro tip: The Planetarium closes right after the show, so get there early to see the exhibits and snag middle seats in the back rows.
I unwisely sat in the second row and had to crane my neck to see the full dome.
More Chicago stories
No stories could be found
Get a free daily digest of the most important news in your backyard with Axios Chicago.