Test Drive: Are taxis or Lyfts a better deal from O'Hare?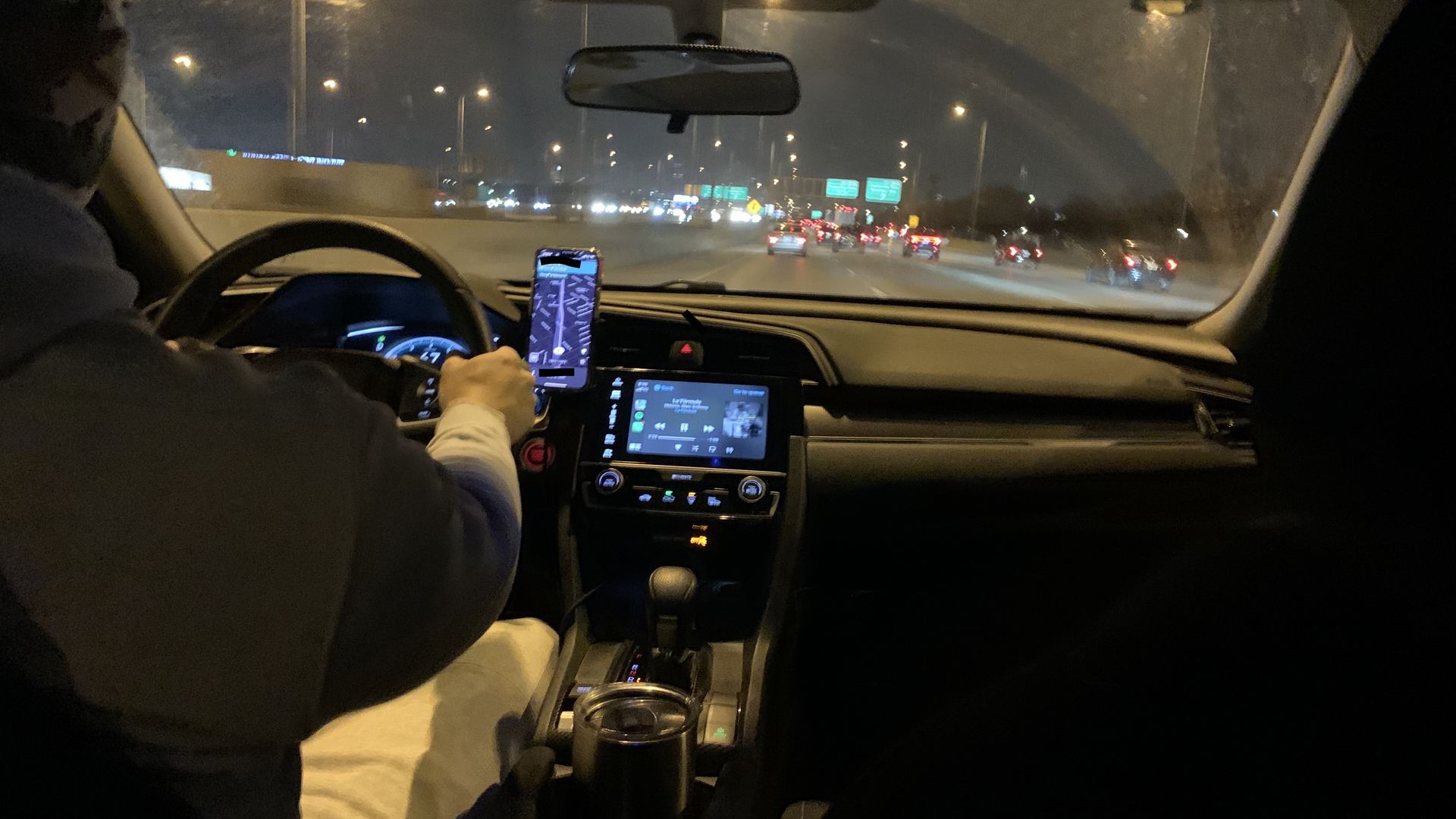 We returned from our Axios D.C. retreat Wednesday night all groggy and exhausted. So naturally we decided to do more work — by testing cabs versus rideshare apps for our feature reviewing life experiences around Chicago.
Why it matters: Ridesharing used to be the logical choice to save money and avoid the notoriously long cab lines at O'Hare.
But recent driver shortages, gas price increases and consumer habits have started to even things out. Would that be true for us?
The parameters: We touched down at 8:15pm and Justin ordered a Lyft while Monica headed to the cab line. Here's how it went: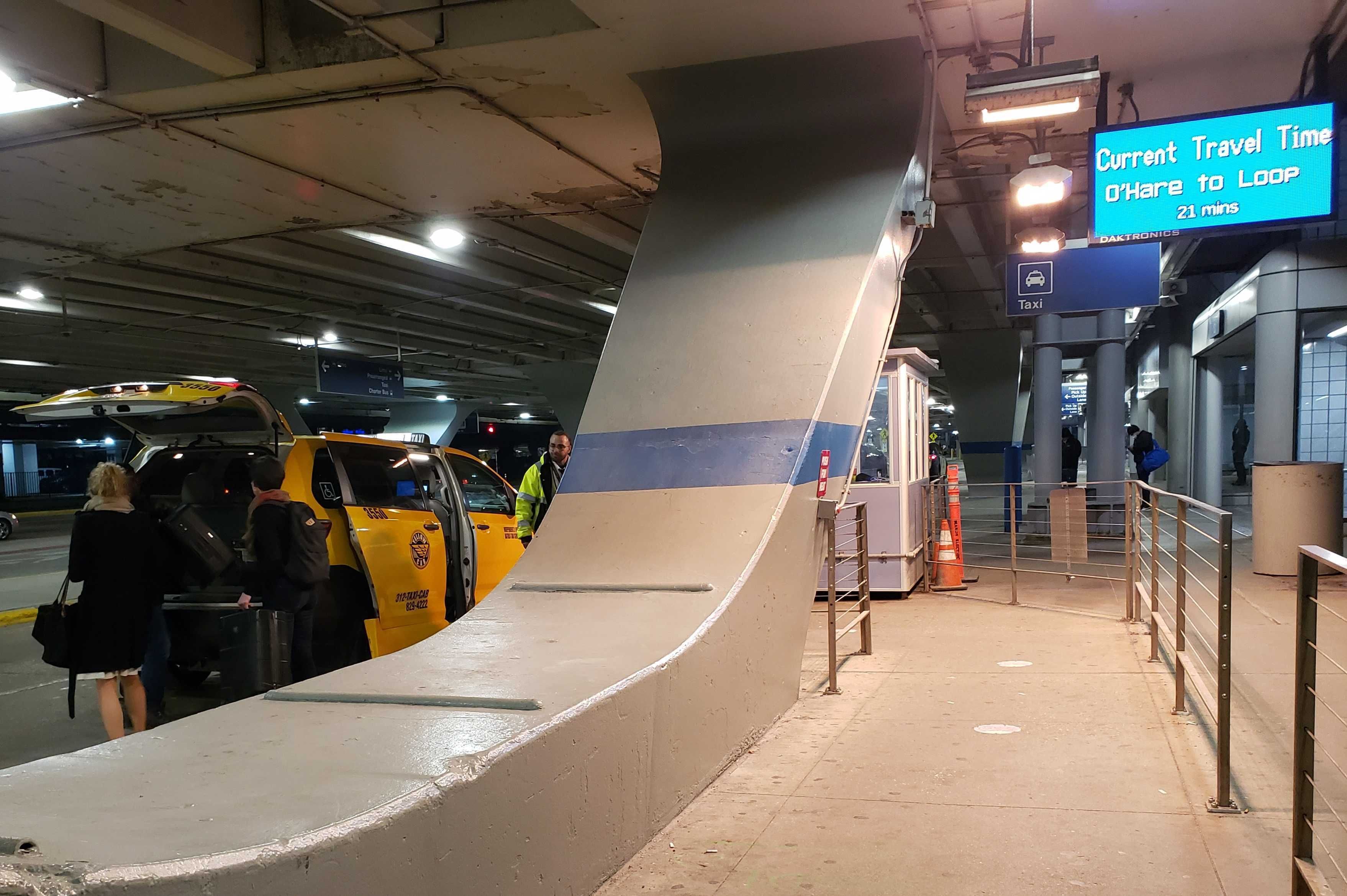 Monica's cab
First impressions: For the first time ever, I walked right into my yellow chariot without any waiting in the airport cab line.
Cost and distance: $47 and 24 minutes for 12.5 miles.
Pros: I got to watch a Jimmy Kimmel excerpt and channel 7 news clips, but no more Hungry Hound 😢.
Cons: The intense air freshener smell that still lingers in my brain.
The driver's super fast (73 mph) speed and his testiness when I tried to explain where he should turn. "I know," he snapped, thus reducing his tip.
The bottom line: I'm glad I supported the flailing cab industry and that my user rating won't get dinged for giving only a $5 tip.
Rating: 🚕 🚕 🚕 (out of 5)
Justin's Lyft
First impressions: The used Honda Civic featuring a duct-taped side mirror was fairly clean with a Febreze-like aroma.
Cost and distance: It was $40.56 in 19 minutes for 17.9 miles
Pros: My driver also drove fast, but there was little traffic, and I was happy to get home after a long day of travel.
He loved his music and didn't care at all what I thought of the volume. He started singing along when Marc Anthony's chorus from "Adicto" blared from the speakers.
Oh, yeah, he was also a dashboard drummer.
Con: I didn't like the use of the "brights" to shock slower cars to move out of his lane. Also, the young man wore a mask, but it was a camouflaged gaiter that made it feel like it was the early pandemic days of 2020.
The bottom line: The price was right, the car was fast. and I just downloaded a bunch of new Prince Royce songs.
Rating: 🚗 🚗 🚗 🚗
More Chicago stories
No stories could be found
Get a free daily digest of the most important news in your backyard with Axios Chicago.