Test Drive: Portillo's cashless drive-thru
👋 Hi, it's Justin! Portillo's stopped taking cash in the drive-thru this week to speed up the line and keep its cashiers safer from being robbed or threatened on the job.
What's happening: In the first installment of Test Drive, our new feature reviewing life experiences around Chicago, we're reviewing the new Portillo's drive-thru.
Backstory: I've always believed the drive-thru at the Portillo's in River North defies physics. Hundreds — if not thousands — of cars line up daily in a repurposed, narrow alley for hot dogs and cheesy beef croissants.
And most of the time, their efficiency blows my mind!
State of play: I was excited to see whether the new cashless system would make it even better — unfortunately, it made it worse.
The whole experience took 18 minutes, a pretty long time to sit in your car.
The intrigue: Most of that time was just waiting on Clark Street to pull into the actual drive-thru after one customer (who apparently didn't get the "cashless" memo) decided to leave, forcing others to reverse into rush-hour traffic!
Three employees had to come out and help in this herculean effort.
A cashier said this was happening frequently because some aren't aware of the new policy.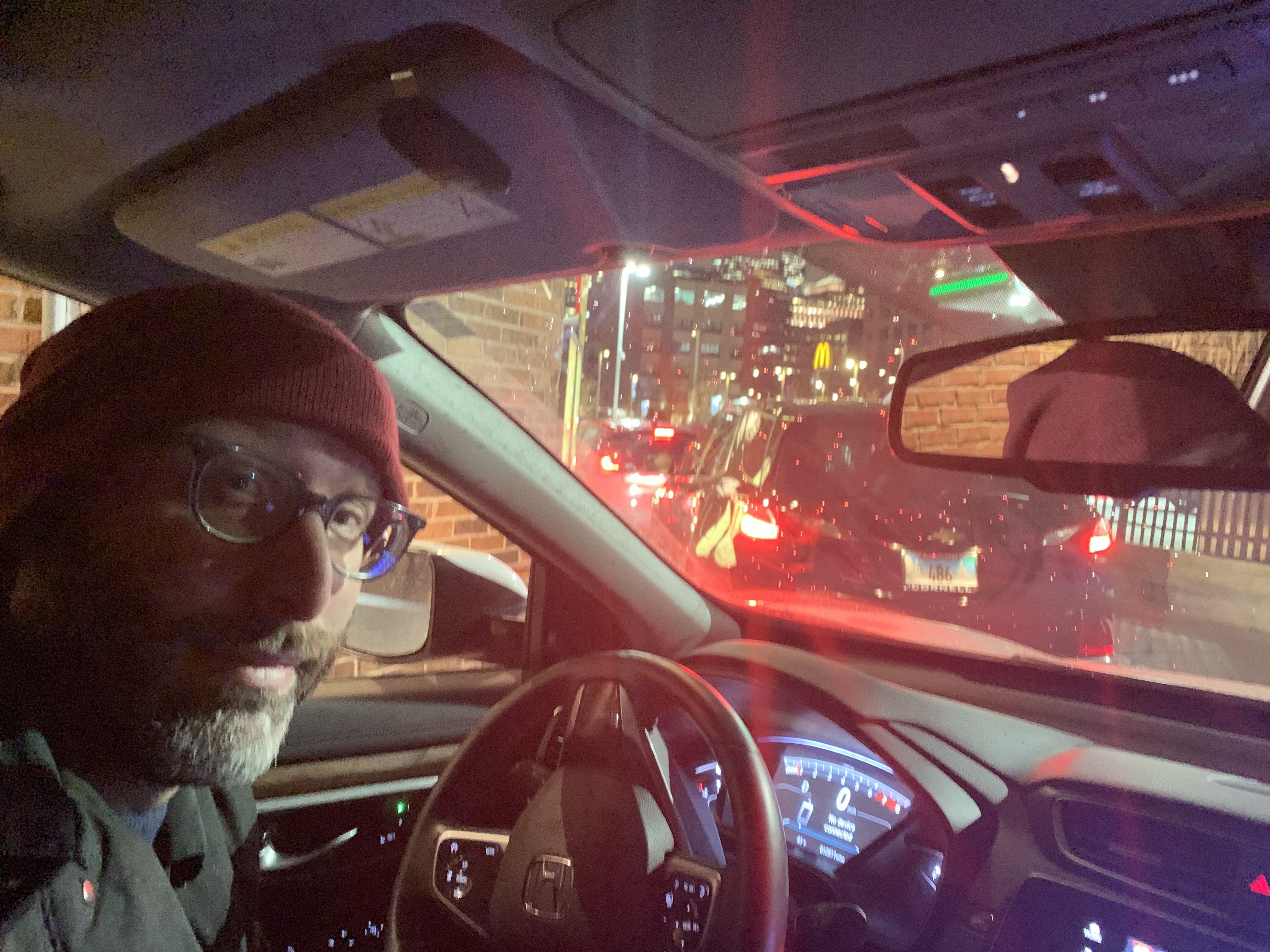 The verdict: The rest of the experience was streamlined and efficient, but it's not lost on me that a policy designed to speed things along actually did the opposite.
This may change as awareness grows, so I'm not worried. I give the experience:
🌭🌭🌭 (out of 5, or as many hot dogs as you can eat)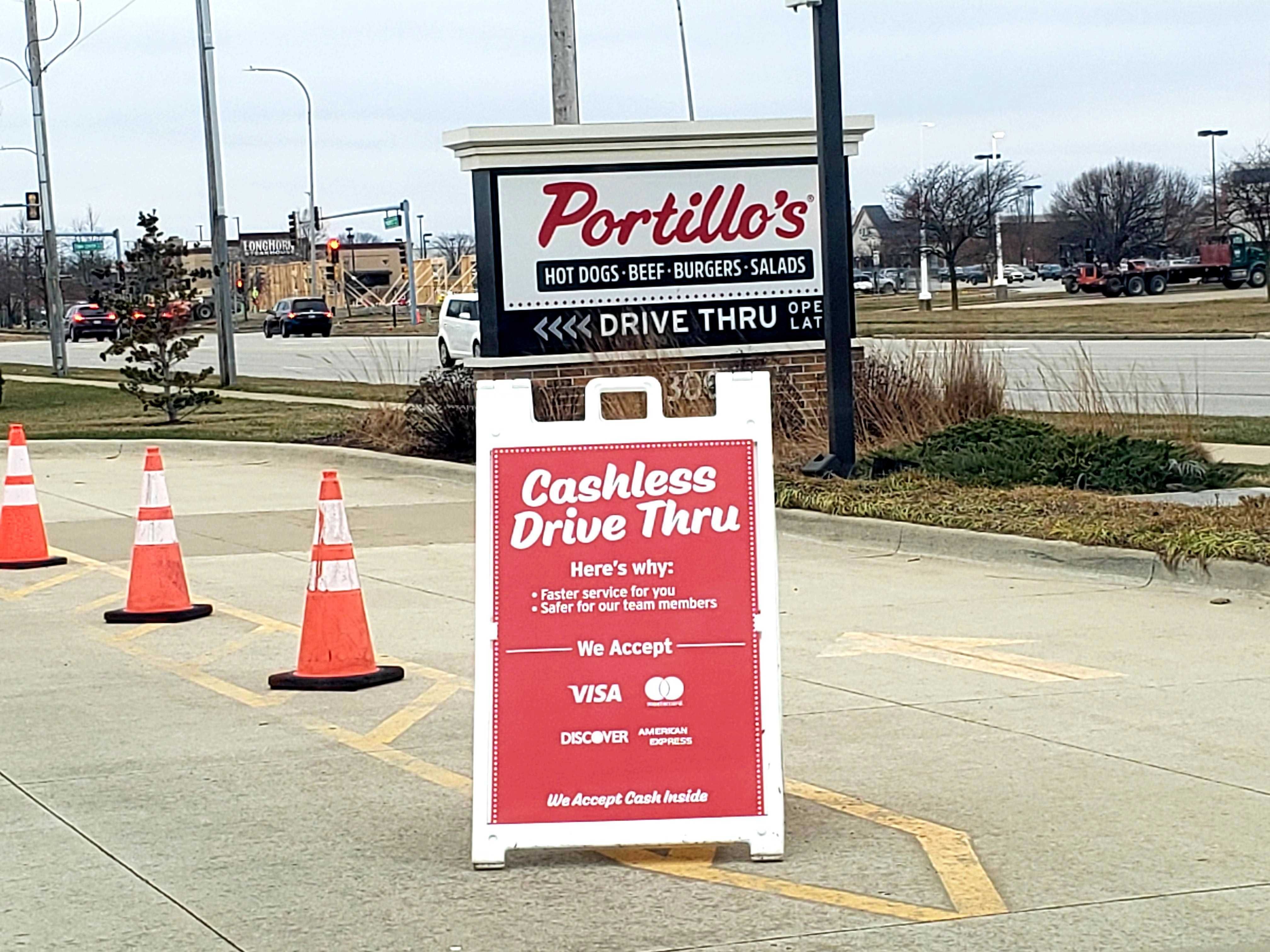 💭 Monica's thought bubble: I tried the drive-thru in Champaign, where the outdoor cashier was directing cash users to park in a spacious lot (which downtown Chicago doesn't have) and order inside.
My order took six minutes with just two other cars in line.
The lesson: Maybe stay away from the downtown Portillo's for a while.
More Chicago stories
No stories could be found
Get a free daily digest of the most important news in your backyard with Axios Chicago.