Trump re-ups request to delay classified docs trial until after 2024 election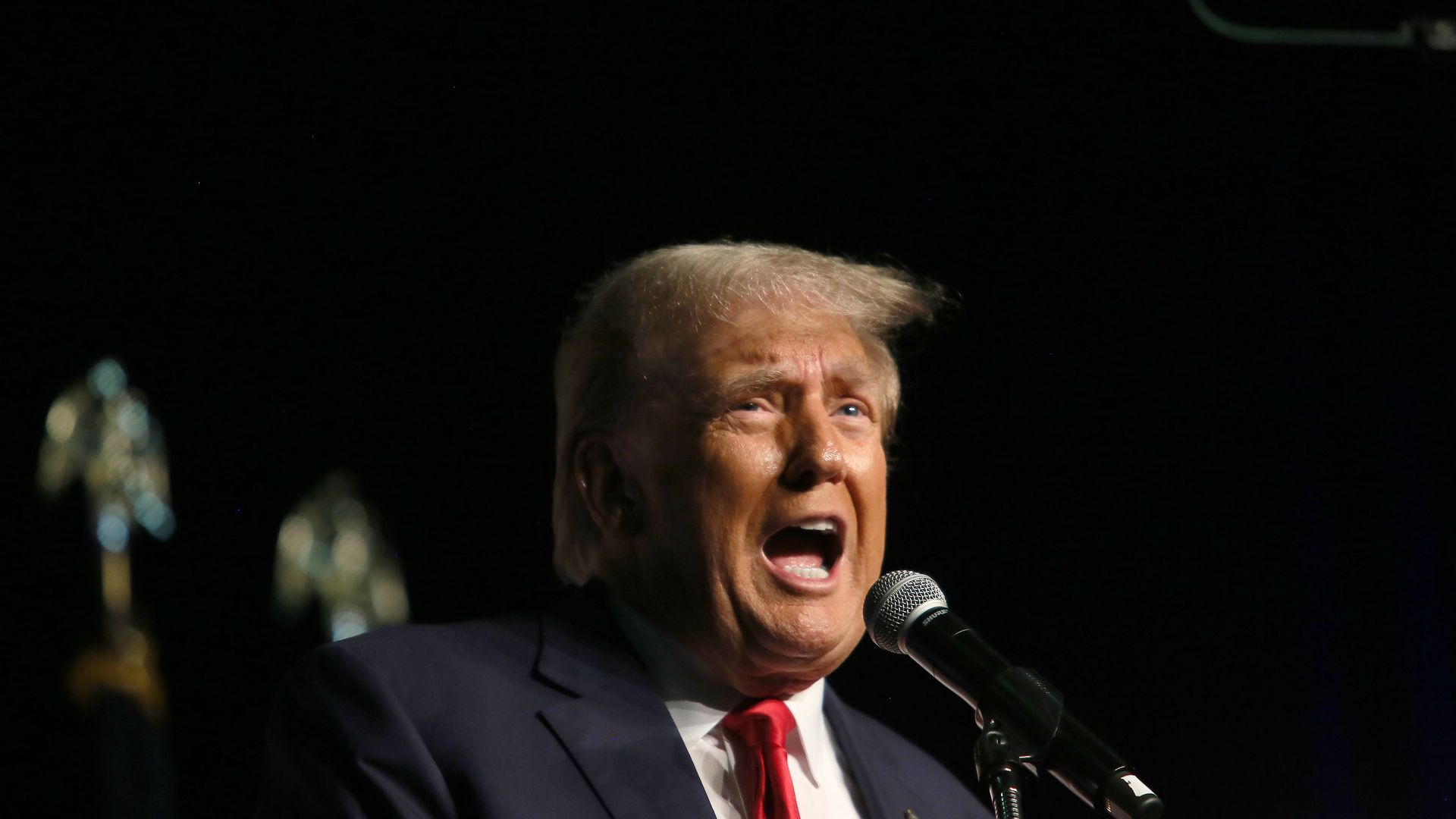 Lawyers for former President Trump reiterated a request Wednesday to delay his classified documents criminal trial until after the 2024 election.
Why it matters: Trump's mounting legal woes have created a packed courtroom calendar. The trial, currently scheduled to begin next May, would overlap with the final months of the GOP frontrunner's presidential campaign.
Driving the news: In the court filing, Trump's lawyers cite the conflicting scheduling demands between the classified documents case and Special Counsel Jack Smith's separate election interference case.
Trump's lawyers said Smith's office "misled the Court this summer by contending that the unprecedented schedule it requested was workable," the filing stated.
In addition, Trump's lawyers argued prosecutors haven't turned over all the necessary evidence because they have not been able to review nine of the documents Trump has been charged with illegally retaining.
Prosecutors recently made available a batch of materials that "nearly doubled the volume of classified discovery" without explaining why they had been withheld, Trump's lawyers added.
Prosecutors are also continuing to withhold "certain [unclassified] agents' communications" from discovery, they added.
Zoom out: The new court filing followed an earlier request from Trump's lawyers this month that sought to delay the classified documents trial.
The special counsel's office responded earlier this week to the initial filing, arguing that Trump's lawyers' "claims about their inability to review classified information are distorted and exaggerated." There is "no reason" to change the trial date, they added.
The judge overseeing the case has not yet ruled on Trump's request.
State of play: Trump has been charged with 40 counts stemming from the probe into his alleged mishandling of classified documents after he left the White House.
The trial is scheduled to begin May 20. A separate federal trial over his alleged efforts to overturn the 2020 election is set to start on March 4.
Go deeper