Trump, Nauta plead not guilty to additional classified documents charges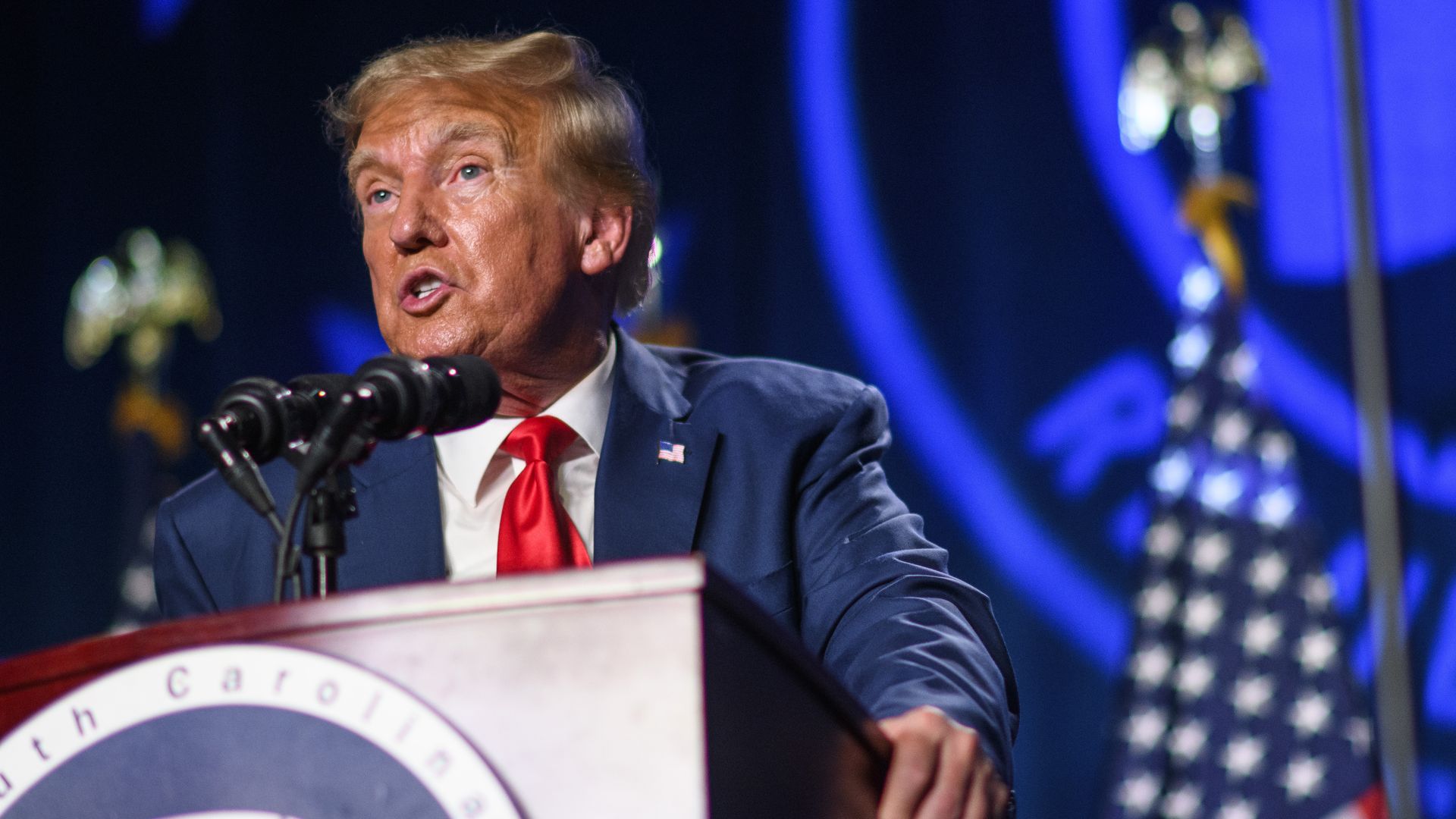 Former President Trump and his longtime aide, Walt Nauta, pleaded not guilty Thursday to additional charges in the classified documents case, according to multiple reports.
Driving the news: Special counsel Jack Smith brought additional charges against Trump in a superseding indictment last month, alleging that he sought to delete video footage at Mar-a-Lago in an attempt to obstruct the federal probe.
Trump pleaded not guilty in court papers last week on the new charges, but the magistrate judge formally accepted his plea on Thursday.
The arraignment of Mar-a-Lago club property manager, Carlos De Oliveira, who was also charged in the superseding indictment, was postponed until next week, according to multiple reports.
Trump, Nauta and De Oliveira were charged with conspiracy to obstruct justice in the government's investigation of classified documents, among other alleged criminal offenses in the superseding indictment.
The big picture: The superseding indictment brought the number of federal charges Trump is facing in the classified documents case to 40.
Trump and Nauta both pleaded not guilty when they were arraigned in June on the initial charges.
Trump, the frontrunner in the Republican frontrunner, has been indicted three times this year.
A potential fourth indictment stemming from Fulton County District Attorney Fani Willis' investigation of Trump's alleged efforts to interfere in Georgia's election is reportedly expected soon.
As is, Trump faces the prospect of three civil and three criminal trials before Election Day 2024.
Go deeper: Numb to Trump: Data shows drop in scandal interest
Go deeper