Supreme Court temporarily halts measure to restrict government communications with social media firms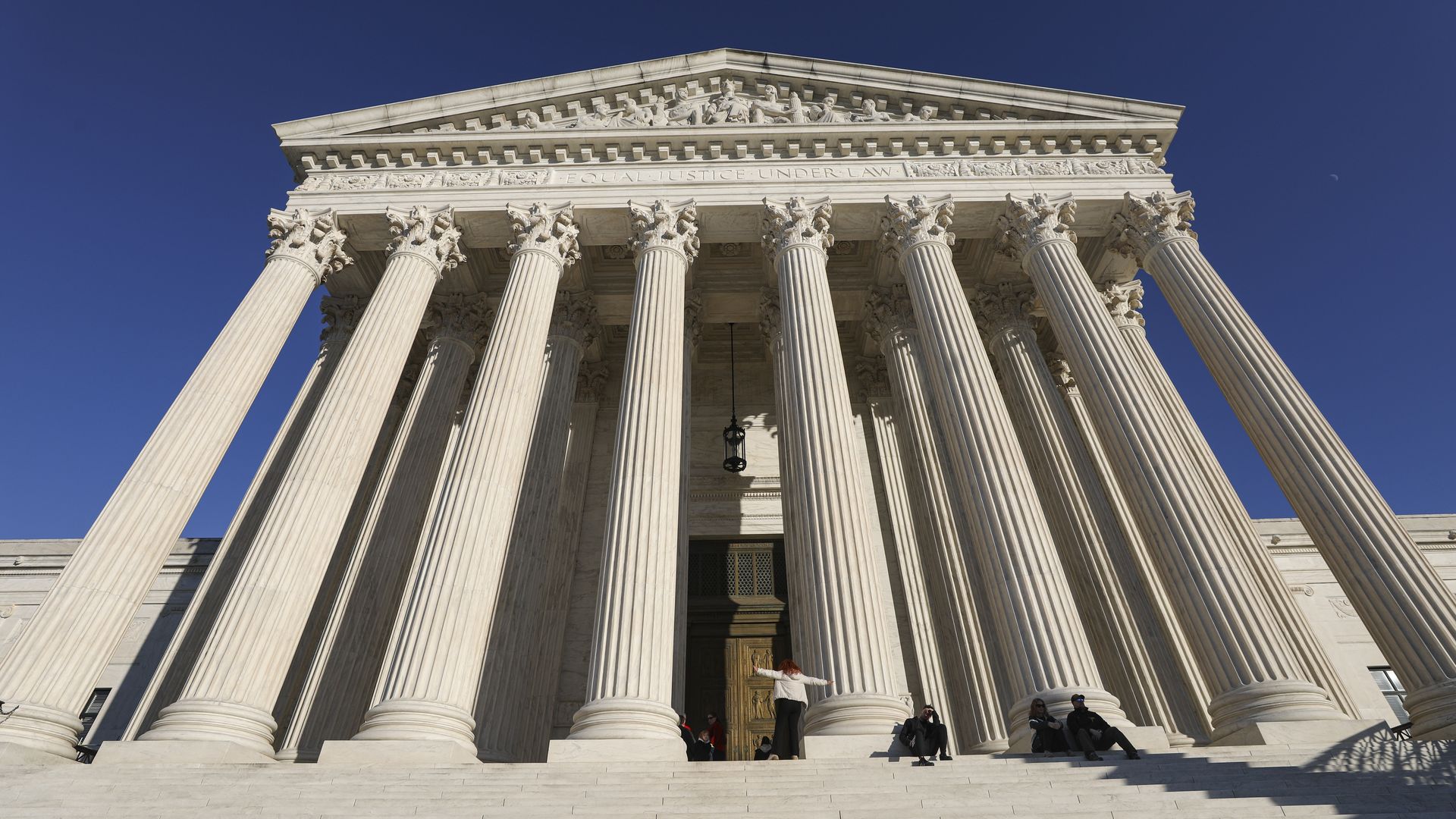 The Supreme Court on Thursday temporarily blocked a lower court ruling that restricts communication between the Biden administration and social media companies.
Why it matters: The move came hours after Justice Department officials asked the court to issue a stay on the ruling, arguing it violated the First Amendment.
Catch up quick: Republican attorneys general of Louisiana and Missouri sued the Biden administration last year for trying to persuade social media companies to take action on COVID disinformation.
A federal judge in the Western District of Louisiana sided with the plaintiffs in July and issued an injunction to block communications between administration officials and social media companies.
An appeals court on Monday limited the scope of the injunction, but said that some federal agencies, like the Centers for Disease Control and Prevention, likely did violate the First Amendment.
The big picture: The lawsuit highlights the tricky role social media firms played in trying to police disinformation during the height of COVID-19 pandemic.
While Democrats pressured them to do more to stop the spread of disinformation related to the virus, Republicans argued they were censoring viewpoints.
What to watch: The Supreme Court stayed the federal court ruling until September 22. The order, signed by conservative justice Samuel Alito, asks that the plaintiffs submit a response to the order by September 20.
Go deeper