Biden admin says judge's "vague" social media order causing "harm"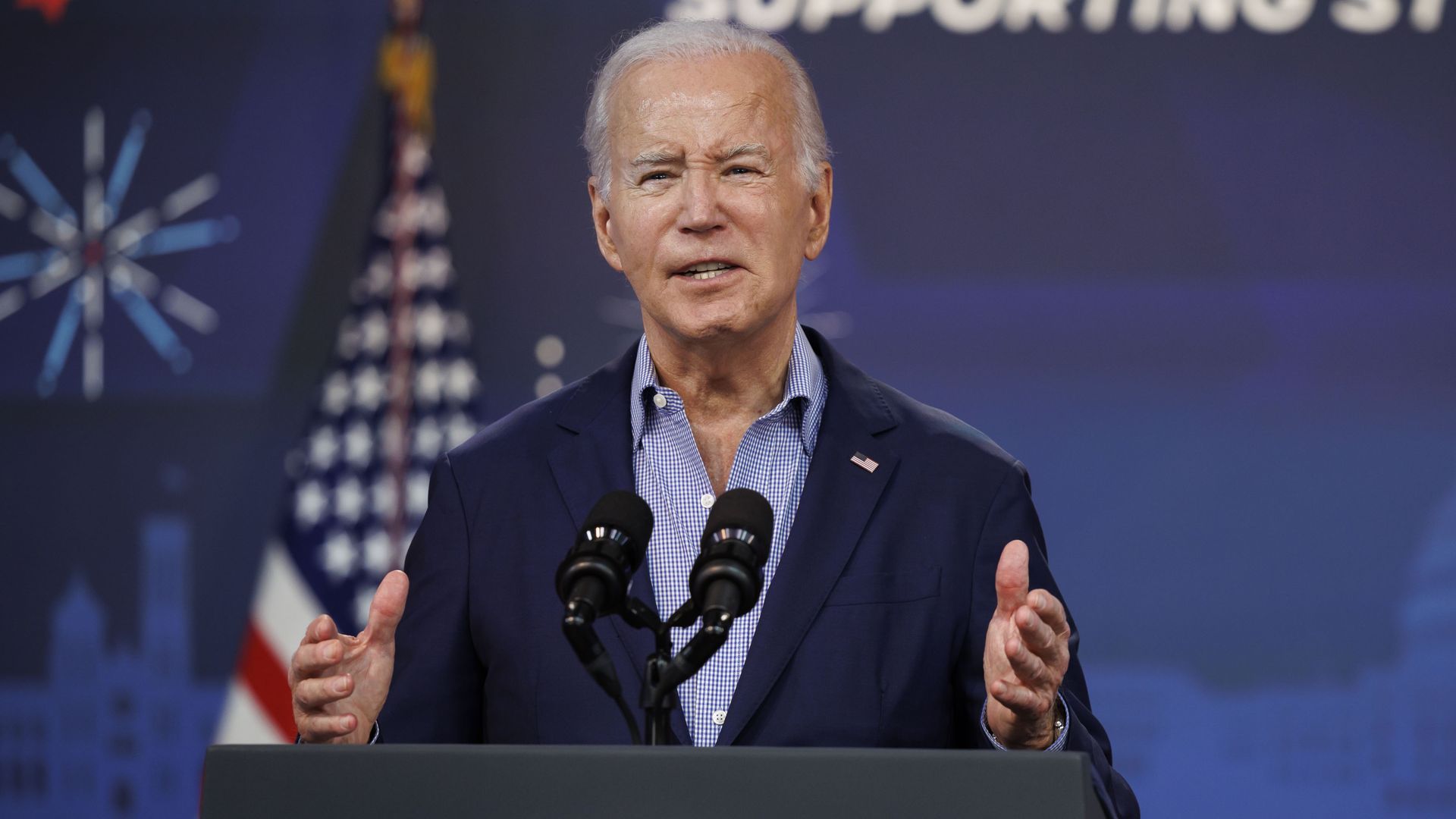 The Biden administration is appealing a court ruling that would limit government officials and agencies from communicating with social media companies on content moderation, according to court filings Wednesday.
The latest: Department of Justice attorneys in a court filing Thursday evening called Tuesday's preliminary injunction by a Trump-appointed federal judge "both sweeping in scope and vague in its terms" as it asked for the order to be stayed.
"The potential breadth of the entities and employees covered by the injunction combined with the injunction's sweeping substantive scope will chill a wide range of lawful government conduct relating to Defendants' law enforcement responsibilities, obligations to protect the national security, and prerogative to speak on matters of public concern," the filing added.
Driving the news: The DOJ filed a notice of appeal in the 5th U.S. Circuit Court of Appeals in New Orleans Wednesday evening after U.S. District Court Judge Terry Doughty issued a preliminary injunction a day earlier in relation to an ongoing lawsuit from Republican attorneys general filed by Louisiana and Missouri.
The suit alleges the administration violated the First Amendment by encouraging social media companies to crack down on COVID disinformation.
Although Doughty has yet to make a final ruling in the case, he said the evidence indicated government officials had applied "Orwellian" pressure on companies like Meta, YouTube and Twitter in an "almost dystopian" way that represented a "targeted suppression of conservative ideas."
Why it matters: Doughty's ruling could have major First Amendment implications — and the DOJ made the case in its filing that government officials and agencies were prevented from exercising their right to free speech with the order.
The filing argued the government "faces irreparable harm with each day" that Doughty's "ambiguous" injunction remains in effect, saying it prevented officials from "speaking on matters of public concern and working with social media companies on initiatives to prevent grave harm to the American people and our democratic processes."
The DOJ argued the "immediate and ongoing harms" to the government "outweigh any risk of injury to Plaintiffs if a stay were granted."
Zoom in: The order blocks certain officials from calling, emailing, sending letters or text or meeting with social media firms "for the purpose of urging, encouraging, pressuring, or inducing in any manner the removal, deletion, suppression, or reduction of content containing protected free speech posted" online.
Among those affected by this ruling are Health and Human Services Secretary Xavier Becerra and White House press secretary Karine Jean-Pierre, along with Department of Justice and FBI employees.
The Biden administration declined to comment on the case beyond the court filings.
Editor's note: This article has been updated with the DOJ's application for a stay and to reflect that the Biden administration declined to comment on the case.
Go deeper