Judge limits Biden officials' contact with social media companies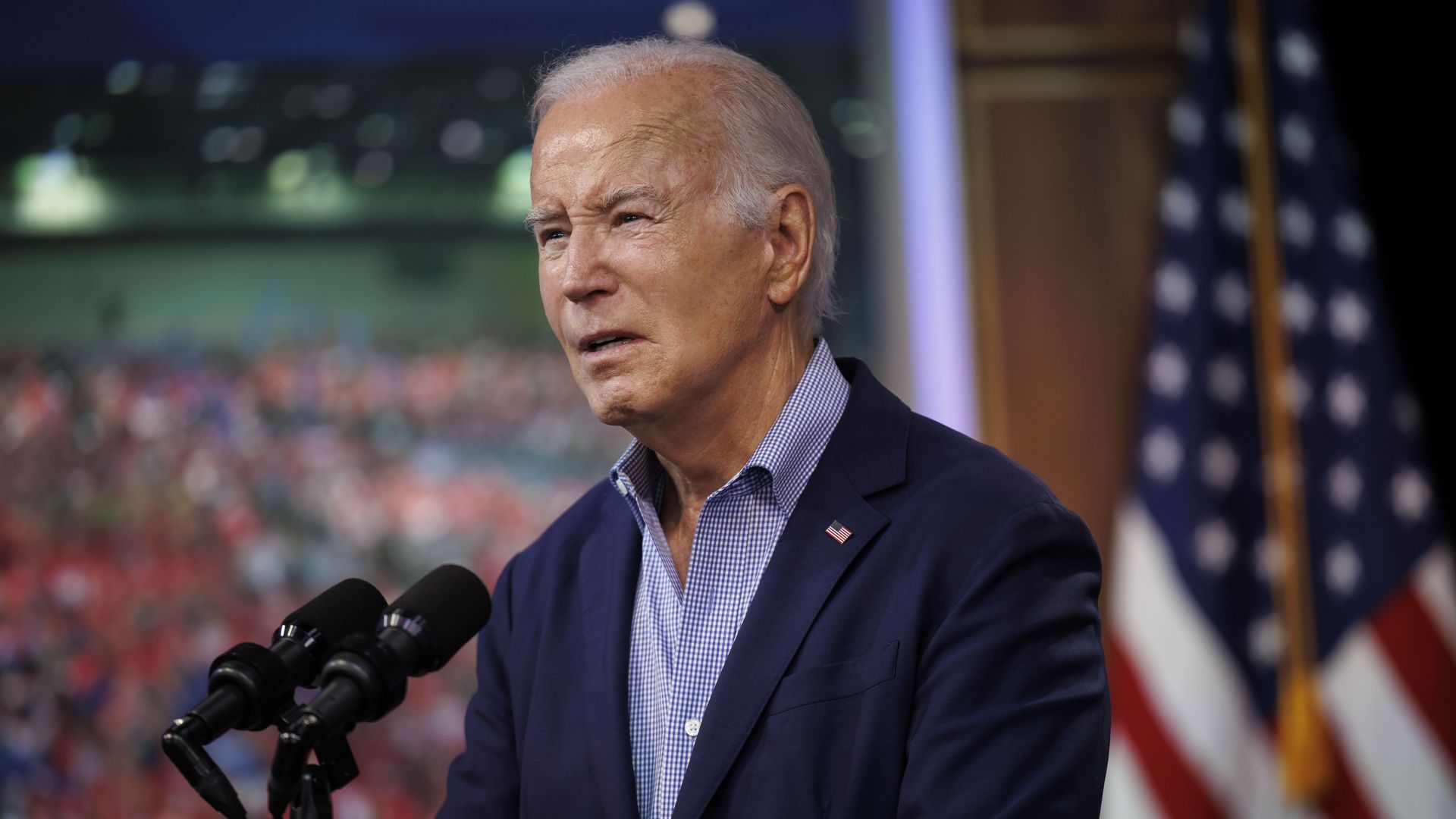 A federal judge restricted Biden administration officials and agencies from communicating with social media companies on content moderation in a preliminary injunction Tuesday.
Why it matters: The decision in an ongoing lawsuit from Republican attorneys general in Louisiana and Missouri, who allege the Biden administration's efforts to encourage social media companies to crack down on COVID disinformation and other matters is "sprawling federal 'Censorship Enterprise,'" could have major First Amendment implications.
The attorneys general in court filings accuse the Biden administration of "the most egregious violations of the First Amendment in the history of the United States of America" through its communications with companies including Facebook, YouTube and Twitter.
Driving the news: Although he has yet to produce a final ruling in the case, U.S. District Court Judge Terry Doughty in Louisiana said in the injunction Tuesday the attorneys general "have produced evidence of a massive effort by Defendants, from the White House to federal agencies, to suppress speech based on its content."
The Trump-appointed judge consequently blocked certain officials from calling, emailing, sending letters or text or meeting with social media firms "for the purpose of urging, encouraging, pressuring, or inducing in any manner the removal, deletion, suppression, or reduction of content containing protected free speech posted" online.
Of note: Officials affected by this ruling include Health and Human Services Secretary Xavier Becerra and White House press secretary Karine Jean-Pierre, along with Department of Justice and FBI employees.
Zoom in: "During the COVID-19 pandemic, a period perhaps best characterized by widespread doubt and uncertainty, the United States Government seems to have assumed a role similar to an Orwellian 'Ministry of Truth," Doughty wrote.
Doughty said the evidence produced thus far depicts an "almost dystopian" scenario.
"This targeted suppression of conservative ideas is a perfect example of viewpoint discrimination of political speech," he said. "American citizens have the right to engage in free debate about the significant issues affecting the country."
What they're saying: A White House official said in a statement to media the DOJ is reviewing the injunction and will evaluate its options.
"This Administration has promoted responsible actions to protect public health, safety, and security when confronted by challenges like a deadly pandemic and foreign attacks on our elections," the official added.
"Our consistent view remains that social media platforms have a critical responsibility to take account of the effects their platforms are having on the American people, but make independent choices about the information they present."
Go deeper