DeSantis: Criminalizing women for abortions "will not happen in Florida"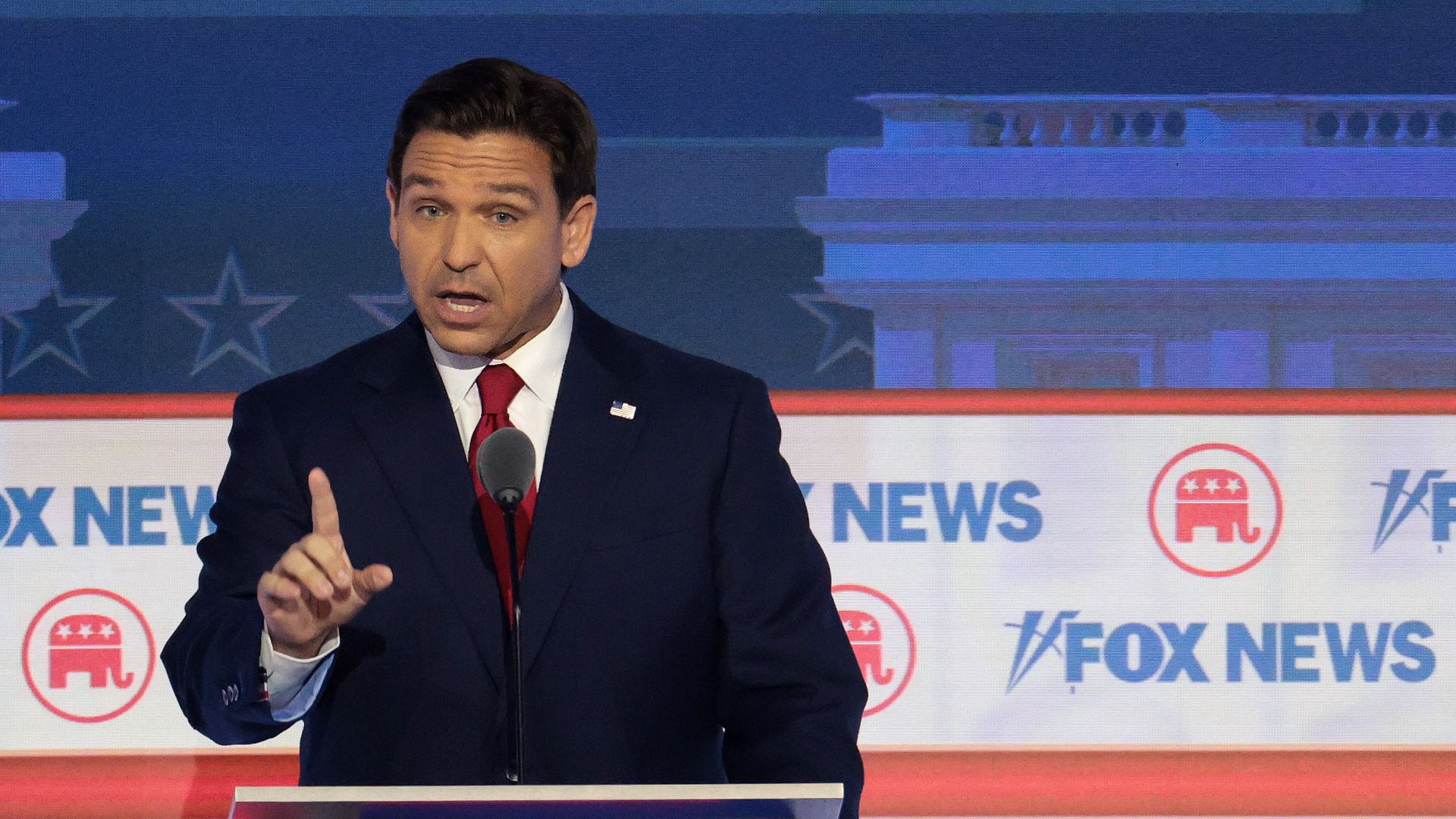 Florida Gov. Ron DeSantis (R) told CBS News Wednesday criminalizing women for having abortions "will not happen in Florida," where he signed into law legislation banning the procedure after six weeks earlier this year.
Driving the news: "We have no criminal penalties, the penalties are for the physician," the Republican presidential candidate said when challenged during the interview on the legislation that's pending due to litigation.
CBS anchor Norah O'Donnell noted that the bill makes clear there could be penalties including jail time for "any person who willfully performs or actively participates in a termination of pregnancy."
Zoom in: DeSantis said that he was "absolutely not" in favor of criminalizing women who have abortions. "It is not for the women," he said. "We've litigated this."
When asked whether a woman seeking an abortion was actively participating in the termination of her pregnancy, DeSantis replied: "No, because she's not a medical practitioner."
Of note: DeSantis did not directly answer O'Donnell's question about enacting a national abortion ban, but said Florida had become a "destination" for the procedure and the pending legislation "would probably stop the whole abortion tourism thing."
"I support pro-life policies," he said. "I'll be a pro-life president. But at the same time, I've got to chart the course and be honest with people about, OK, how do you advance the ball like we did in Florida? And the way you do that is really bottom up."
Zoom out: Abortion has emerged as a key 2024 election issue.
DeSantis' Republican presidential rivals Sen. Tim Scott (R-S.C.) and former Vice President Mike Pence have both expressed support for a national 15-week abortion ban.
However, 2024 candidate Nikki Haley, the former U.S. ambassador to the United Nations, has said such pledges are "not realistic."
Go deeper: Conservatives target DeSantis on national abortion ban
Go deeper